Given China's increasing military assertiveness in the region, Taiwan is now striving to strengthen its military capabilities with US support. 
The self-governing island hopes to strengthen its armed forces by acquiring two of the most potent US weapons: MQ-9B SeaGuardian unmanned aerial drones and high-mobility artillery rocket systems (HIMARS).
US, Chinese Pilots Exchange 'Verbal Blows' As US Military Helicopters 'Breached' China's Airspace For 2 Consecutive Days
On August 31, Legislator Wang Ting-yu of the Democratic Progressive Party (DPP) announced that Taiwan had formally signed a contract with the United States for the purchase of four MQ-9B SeaGuardian unmanned aerial vehicles (UAVs) for NT$16.88 billion (US$555 million).
This deal will strengthen Taiwan's defense by augmenting its intelligence, surveillance, and reconnaissance capabilities. General Atomics Aeronautical Systems, a US defense contractor, manufactures the MQ-9B SeaGuardian drones, the maritime variant of the MQ-9 Reaper.
The Air Force Command Headquarters invited a military delegation from the United States to complete a formal procurement contract for four MQ-9B SeaGuardian UAVs at the American Institute in Taiwan, following lengthy conversations between the two nations, noted Ting-yu.
Former US President Trump approved the sale of armed MQ-9B drones and related equipment to Taiwan in 2020. The latest report noted that the first drone will arrive in Taiwan in 2025, and the contract will be in effect until the end of 2029.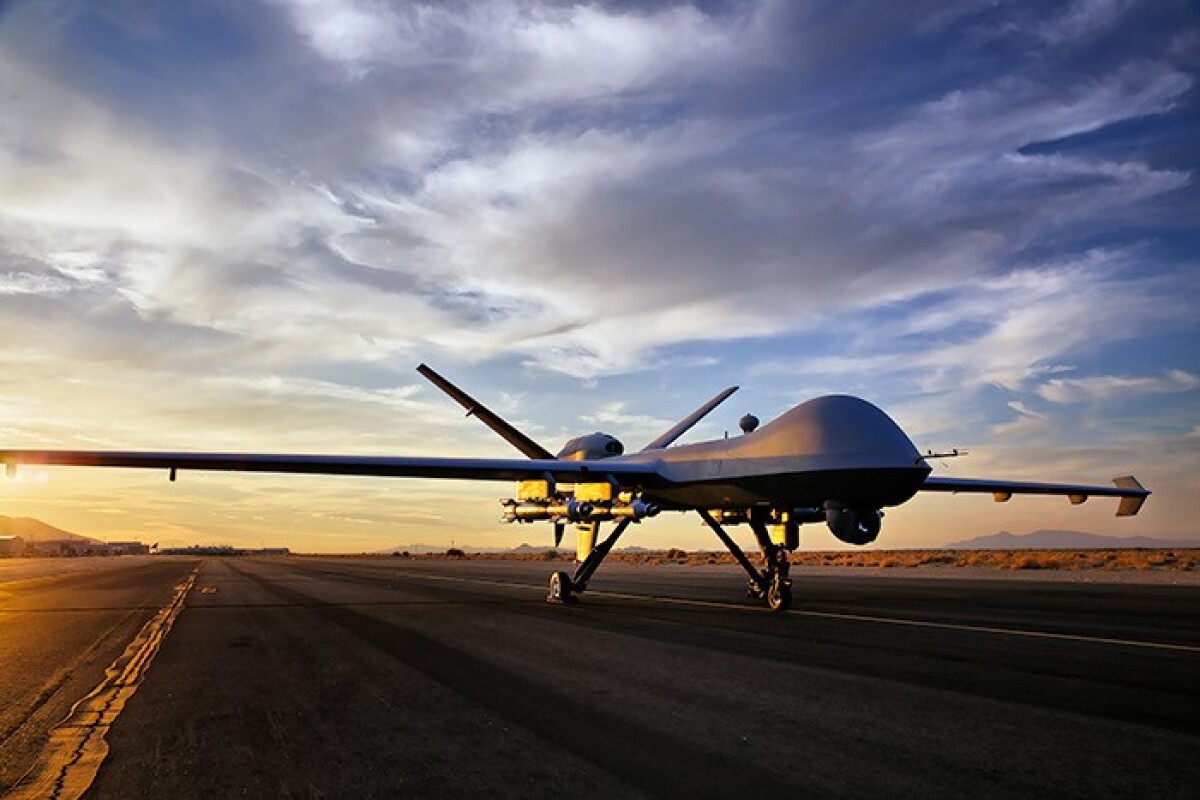 Four SeaGardian UAVs and related hardware and support systems for ground control stations are included in the NT$16.88 billion sum. 
The drones will be positioned in Hualien County, as stated in the contract. The drones will ultimately cost NT$21.7 billion (US$ 712 million), with the remaining going toward building related systems in Taiwan, new structures for ground control stations, support equipment education and training, and procurement activities.
The MQ-9B is projected to considerably enhance the Taiwanese Air Force's long-term surveillance and reconnaissance capabilities in the waters surrounding Taiwan.  
The US previously stated that this sale promotes US national, economic, and security objectives by assisting the recipient's ongoing efforts to upgrade its military forces and maintain a credible defensive capability. 
"The sale will help improve the security of the recipient and assist in maintaining political stability, military balance, economic and progress in the region," the US said in a statement in 2020. 
Meanwhile, Ting-yu also revealed that Taiwan is working to enhance its domestically developed drone. Teng Yun 2 "Cloud Rider" has been modified with new engines, antennas, and landing gear to improve flight performance. 
It already has long-range capabilities, but future advancements in optical navigation, command, control, and other areas will be necessary. Teng Yun 2 "Cloud Rider" is developed by the country's premier military research organization, the National Chung-Shan Institute of Science and Technology (NCSIST). 
The drone also made headlines in July after completing a non-stop 10-hour test flight around Taiwan's Air Identification Defense Zone (ADIZ). Local defense specialists hailed the achievement as a "major milestone" in Taiwan's indigenous defense history. 
Taiwan Wants To Procure HIMARS
Following Ukraine's successful deployment of HIMARS on the battlefield against Russia, Taiwan's military has also decided to purchase 18 high-mobility artillery rocket systems (HIMARS) rather than self-propelled howitzers, reported CNA. 
According to CNA, the Army aims to acquire 29 HIMARS in its proposed defense budget for 2023, which it presented to the Legislative Yuan on August 31. The Army is also planning to purchase 84 Army Tactical Missile Systems (ATACMS), 64 more than the earlier expected acquisition of 20. 
The United States has supplied HIMARS to the Ukrainian military in its war against Moscow. Since then, the Ukrainian military has successfully deployed the weapon by attacking Russian command centers, ammunition depots, and bridges; at this point, it appears ready to start a counteroffensive in Kherson. 
The budget request reveals that the Taiwanese Army wants to purchase additional HIMARS and ATACMS systems instead of 40 M109A6 "Paladin" self-propelled howitzers. The military also looks to acquire 864 precision rockets that HIMARS can launch for up to 300 kilometers.
The Army had set aside NT$15.4 billion (US$ 496 million) in the 2022 National Defense Budget to buy 11 HIMARS platforms from the United States between 2020 and 2027.
However, the defense budget for 2023 has more than doubled to NT$32.5 billion (US$ 1.07 billion) to acquire additional long-range armament, with a final delivery date of 2027.