In a combined mission at Joint Base Elmendorf-Richardson, Alaska, on July 18-19, elements of three distinct US Air Force bomber task forces – the B-1B Lancer, B-2 Spirit, and B-52H Stratofortress – all from Air Force Global Strike Command, were integrated and operated together.
The announcement of the joint mission involving the integration of elements from three different US Air Force bomber task forces was made by the Pacific Air Force on July 21.
Bomber Task Force (BTF) missions, commonly referred to as BTFs, are specialized and strategically significant cross-command operations directed and coordinated by the US Strategic Command.
Additionally, the service has published a series of photographs depicting these bombers in action during joint missions conducted at Joint Base Elmendorf-Richardson, located in Alaska.
In a statement, Maj. Gen. Andrew Gebara, 8th Air Force and Joint-Global Strike Operations Center commander, said, "As a force provider, how we deliver bomber airpower has a definite strategic impact on all operations across the spectrum of conflict."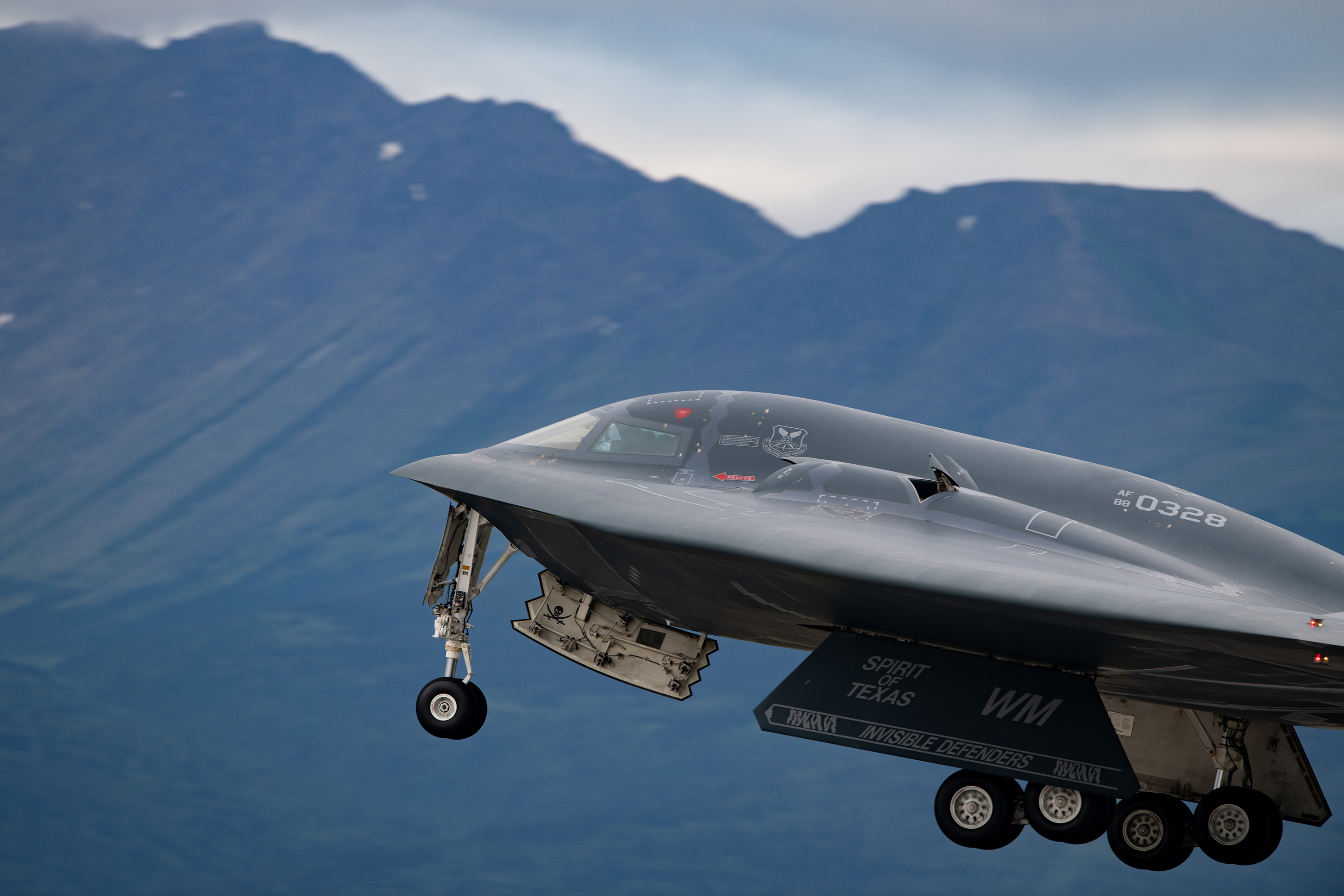 The ability to carry out such missions is an integral part of agile combat employment (ACE), which serves as a fundamental operational concept for the US Air Force in addressing modern-day challenges.
During this particular mission, Airmen effectively implemented the bomber agile combat employment (ACE) concept by deploying bombers from different home stations, including Dyess Air Force Base in Texas, Minot Air Force Base in North Dakota, and Whiteman Air Force Base in Missouri. 
These bomb wings converged at a simulated forward operating base in Alaska, where they collaborated as a cohesive force package to enhance interoperability and conduct large-scale bomber operations.
The service explained that US Strategic Command frequently collaborates with other regional commands to engage in training exercises and missions to uphold global stability and security.
These activities allow airmen to enhance their readiness and ability to operate effectively in diverse environments, thus preparing them for a wide range of potential situations. 
Gebara, who observed the bomber teams on-site, commented, "The bombers seen here today are proof of our reach and flexibility as they arrived from different areas of responsibility to a location we do not routinely occupy."
Reason Behind The Integration
The bomber force is designed to be a scalable and versatile asset capable of global deployment. Depending on the operational requirements, it can be employed as a single bomber or as a fleet consisting of dozens of bombers. 
This flexibility enables the bomber force to effectively augment and support operations in various situations, ensuring its adaptability to diverse mission needs.
The Air Force said that the most recent collaboration involving the three US bomber platforms at the Alaska frontier offers theater commanders enhanced flexibility and a wider range of options for employing the B-2, B-1, and B-52 aircraft in potential future war scenarios. 
Furthermore, as the aerial component of the US nuclear triad, the strategic bomber force is highly dynamic and prominent, serving as a constant deterrent against potential attacks on the United States, its allies, and partners. 
This force remains prepared around the clock to ensure the nation's security and global alliances. Additionally, the service emphasized the significance of bomber missions in the Indo-Pacific region. 
Gen. Kenneth Wilsbach, the Pacific Air Forces commander, stated that regular bomber missions play a vital role in maintaining the readiness of the crew to employ lethal capabilities instantaneously. 
"And we do this alongside our Allies and partners to demonstrate a shared commitment to stability in the Indo-Pacific region," Wilsbach added. 
"Bombers routinely operate within the Indo-Pacific region, the fastest growing region on the planet, to strengthen our commitment to our Allies and partners," the Pacific Air Forces (PACAF) said. 
According to recent reports from the EurAsian Times, the United States has notably escalated the frequency of deploying bombers in the Indo-Pacific region.
This move is believed to be a potential deterrent against China, Russia, and North Korea, reaffirming its commitment to supporting allied nations in the region. 
By adopting proactive and reactive operational strategies, the bomber force demonstrates its agility in responding to evolving threats swiftly and effectively. This flexibility enables them to efficiently generate considerable combat power, mitigating potential risks and deterring adversarial actions.