US government officials and lawmakers are concerned that the war in Ukraine is worsening the backlog of weapons due for delivery to Taiwan, further hindering efforts to arm the self-governing island amid heightened tensions with China.
Overall, the US is prioritizing arms assistance to Ukraine over Taiwan as the latter seeks US support to thwart a potential Chinese invasion, according to a report by Wall Street Journal (WSJ) that cites US congressional and government officials.
The backlog of arms deliveries to Taiwan, which was already more than $14 billion last December, has now reached up to $18.7 billion, according to US congressional officials.
This backlog includes 208 Javelin anti-tank weapons and 215 surface-to-air Stinger missiles ordered by Taiwan in December 2015. Ukraine has received over 8,500 Javelin anti-armor systems and over 1,600 Stinger anti-aircraft systems in US security assistance.
Apart from Javelins and Stingers, US foreign military sales to Taiwan include High Mobility Artillery Rocket Systems (HIMARS) and Howitzers that are also being sent to Ukraine.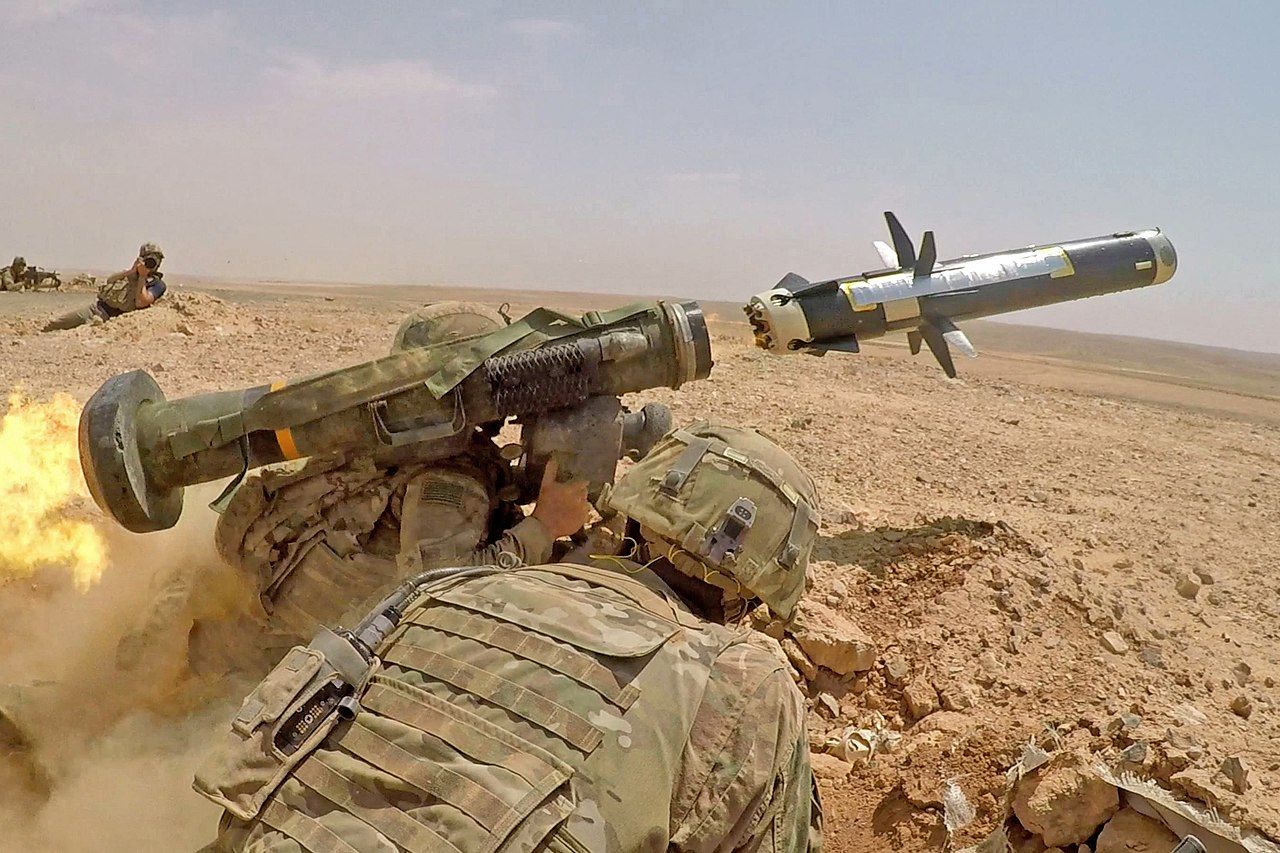 In addition, in March this year, Taiwan signed a contract for Harpoon anti-ship missiles, which will not be delivered until 2026. These weapons are part of Washington's 'porcupine' strategy to arm Taiwan, making it 'costly' for China to invade the island.
In October, Gen. Wang Shin-lung, the vice minister for armaments at Taiwan's Ministry of National Defense, reportedly urged the US to deliver the weapons it sells to Taiwan as scheduled.
Also, the US-China Economic and Security Review Commission warned of delayed deliveries of weapons such as Stinger MANPADS and M109A6 Paladin self-propelled howitzer artillery in its annual report for this year.
"The diversion of existing stocks of weapons and munitions to Ukraine and pandemic-related supply-chain issues have exacerbated a sizable backlog in the delivery of weapons already approved for sale to Taiwan, undermining the island's readiness," the commission said in its report to US Congress this month.
The delay in arms deliveries to Taiwan has raised concern that the US might run out of time to help the island defend itself adequately against a Chinese invasion because, unlike Ukraine, Taiwan cannot be effectively armed post-invasion.
Meanwhile, one of Taiwan's most significant US orders, an $8 billion deal for 66 F-16 combat jets developed by Lockheed Martin, is now scheduled to be delivered as planned, reported WSJ, citing people familiar with the matter.
Ukraine Not The Reason Behind Taiwan Delay
While the US officials acknowledge delays in arms deliveries to Taiwan, they maintain that Ukraine is not the reason behind it, as Taiwan's purchases are all new off the production line, whereas the Stingers and Javelins sent to Ukraine are from the US military existing stockpiles.
In May, John Kirby, then a Pentagon spokesperson, when asked about Taiwan's plans to look at alternatives to the delayed howitzers, said Ukraine was not the cause of the backlog, as deliveries to Ukraine were drawn from existing stockpiles, which "is a different method of providing military articles than what is being provided to Taiwan."
Executives from various defense companies, including Lockheed Martin and Boeing, say that supply chain problems due to the COVID pandemic have reduced production for several weapon systems. The companies have been struggling to fulfill orders even before the Russian invasion of Ukraine.
Even if the conflict in Ukraine is not the primary reason behind delays in delivery, it is still a factor, according to some officials like the US Army's chief acquisition official, Doug Bush, who said that while no single delay could be attributed to Ukraine war, the war does affect "prioritization" in the short term.
As EurAsian Times reported earlier, the war in Ukraine is eating into the US military's inventory of weapons, so much so that the country's stockpiles are reaching the minimum levels needed for war plans and training, raising concerns about the US ability to respond if another conflict breaks out.
This means that even if American industrial bases fire up their production, the priority will be to replenish the US military's stockpiles first and then service the foreign purchase orders.
The Biden administration is making efforts to increase arms production, but it may take months or even years to ramp up and restock the weapons significantly.
James Taiclet, the CEO of Lockheed Martin, which produces Javelin and HIMARS, said on October 18 that the company would increase production of HIMARS up to 96 units per year from 60, but it will take years to reach that number.
Likewise, the chairman and CEO of Raytheon, Greg Hayes, also said during an earnings call in late April that it will take time to replenish the US military's stocks of Stinger MANPADS because some of the weapon components have become obsolete.
"Unfortunately, DoD (US Defense Department) hasn't bought a Stinger in about 18 years, and some of the components are no longer commercially available," Hayes said.
"We're going to ramp up production this year, but I expect this is going to be '23-'24 where we see orders come in for the larger replenishments, both on Stinger as well as on Javelin, which has also been very successful in theatre," Hayes further said.