The US House of Representatives approved a sizeable budget for training Ukrainian pilots, followed by the suggestion that Ukraine would get a non-Russian fighter jet. Out of several fighter jets in consideration, the US is now seriously mulling the transfer of American fighter jets to Ukraine.
"There's US [fighter jets], there's Gripen out of Sweden, there's the Eurofighter, there is Rafale. So, there are a number of different platforms that could go to Ukraine. It will be something non-Russian, said General Charles Q. Brown, Chief of Staff of the US Air Force, on June 20 at the annual Aspen Security Forum conference.
In what could hint at a potential American fighter jet transfer, White House Spokesperson John Kirby told reporters on July 21 that the United States was looking into the possibility of sending American-made fighter jets to Ukraine.
However, Kirby added a precursor to the potential transfer. The White House spokesman said in a briefing that while the Biden administration was conducting preliminary research into the viability of possibly sending the jets to Ukraine, the action would not be taken immediately.
This announcement comes even as Ukraine has been requesting the NATO states to provide modern and tactical fighter jets to defend the country against the powerful Russian Air Force.
The invading troops have deployed their best fighter jets, including the Su-30, Su-34, and Su-35, to name just a few. In contrast, the Ukrainian Air Force has been flying the Mig-29s, Su-25s, and Su-27s.
During a virtual conference of the Ukraine Defense Contact Group chaired by Defense Secretary Lloyd J. Austin III, Ukrainian Defense Minister Oleksii Reznikov discussed Ukraine's battlefield requirements.
U.S. Air Force officials earlier said that discussions had started about providing Ukraine access to Western aircraft such as older A-10s. However, Ukraine claims that the slower aircraft won't fulfill the urgently required mission set.
According to comments made by Air Force Secretary Frank Kendall on July 20, Ukraine needs "fast and adaptable" combat aircraft like the F-16—not stationary ground defense systems like the fleet of American A-10s that is about to retire—to target Russian locations in its territory.
Kendall said, "The venerable A-10… is not a system that we are going to need against the kinds of adversaries we are most concerned about now." The Air Force had requested permission to retire 21 A-10 Warthogs in the budget request for the Fiscal Year 2023.
Not The A-10, Please!
The Ukrainian Air Force started the ongoing combat at a substantial disadvantage to Russia. The insufficient air power of Kyiv has been attributed to its aging fighter aircraft fleet, a lack of pilots, and air bases that are extremely vulnerable to missile attacks.
While the Russian fighter jets have modern "fire-and-forget" missiles installed on them, the Ukrainian jets employ semi-active missiles that need ongoing radar guidance.
This has consistently made flying these fighter jets even more hazardous. Ukrainian air force officers have even pleaded with their allies to send them western fighter jets with superior missiles.
For some reason, there has been a debate in the United States on the possibility of transferring the archaic but combat-hardened A-10 fighter aircraft to Ukraine. One of the most iconic aircraft in the US Air Force's fleet is the A-10 Thunderbolt, also known as the "Warthog."
The A-10 was developed to destroy rows of Soviet tanks and has taken part in most of America's post-Cold War battles, from the Balkans to Afghanistan.
A recent Pentagon contract to manufacture new wing sets ensures that a respectable number of aircraft will continue to fly for several years, despite doubts regarding the A-10's capacity to survive over modern battlefields.
However, Ukraine remains reluctant about the idea. Sak said that the Ukrainian Air Force had carefully examined the A-10's benefits, particularly how it supported ground operations in Iraq by being able to target tank columns and other equipment.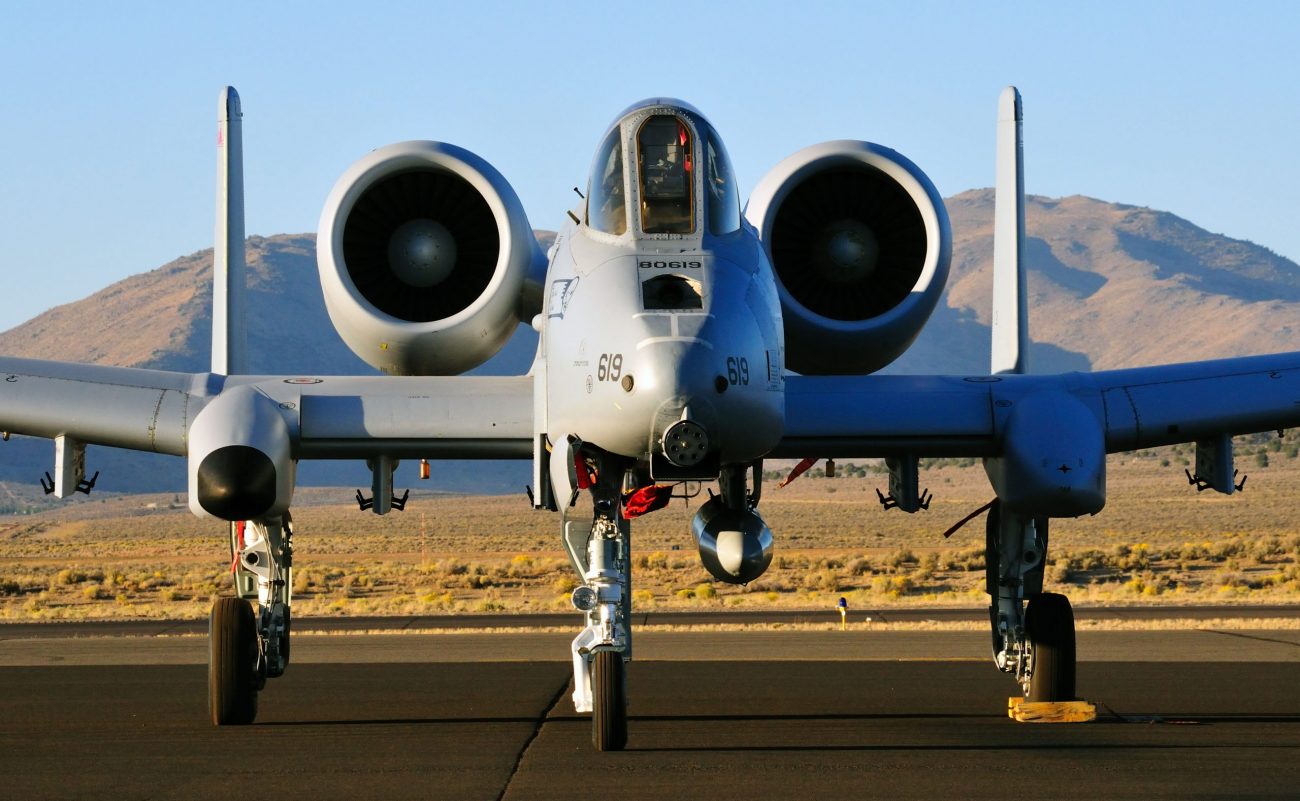 They are a fantastic support tool that is also incredibly lethal. And when it encounters A-10s, the enemy cannot hide even behind tank armor, he added. But they are also slow at the same time. Additionally, to operate them effectively, they must be extremely exposed to the air defense of the foe.
The adviser suggested that Russian Buk missile systems and contemporary Russian MiGs would find it simple to hit A-10s.
In addition, Reznikov is still urging the United States and its alliance partners to fund pilot training. Congressmen, who have recently stepped up their pressure on the Biden administration, support the effort.
An amendment to the National Defense Authorization Act that was approved by the House requests $100 million for Ukrainian pilot training on American aircraft. The type of aircraft is not mentioned in the legislation.
Western Jets for Ukraine
In a video posted on social media on April 26, Col. Yuri Bulavka, a Su-27 pilot, requested F-15, F-16, or F-18 aircraft built in the United States for his Air Force to help him and his fellow pilots compete with Russia's newest Su-30 and Su-35s.
Over the months, the calls for modern western fighter jets have only grown louder.
However, Ukraine would not want the archaic and almost retired A-10 aircraft. Yuriy Sak, an advisor to Ukraine's defense minister, recently told  Air Force Magazine that they have been asking for combat aircraft from partners for a long time now. We require fighter jets of western caliber, western-style combat aircraft are required, he added.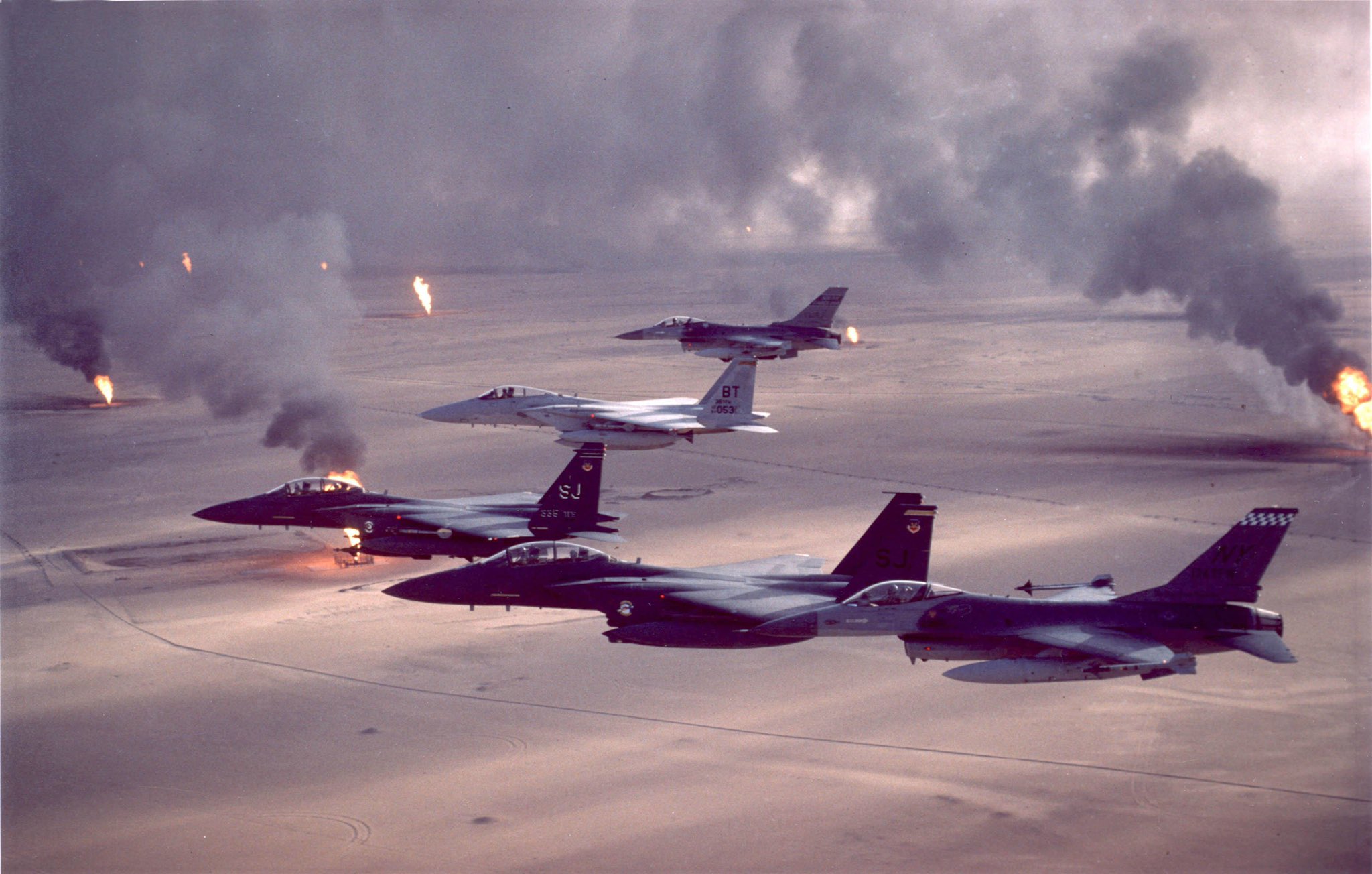 Sak cited the decision of the United States to provide 12 High Mobility Artillery Rocket Systems (HIMARS), with the US Defense Secretary Austin promising an additional four at the contact group meeting as an example. These HIMARS systems, according to Sak, are a game changer.
Currently, the Ukrainian Air Force's duties include defending the country's skies from hostile planes, drones, and missiles, as well as providing air support for ground forces to attack Russian troops and battle gear such as armored vehicles, artillery, and tanks.
The defense advisor added that given the Ukrainian Air Force's current requirements, it kind of leads us to the conclusion that the most ideal solution would be something fast and versatile, and the American F-16s are fast and versatile.
According to John Venable, a former F-16 pilot who now works for the Heritage Foundation, the F-16C/D would be a superior choice because of how quickly it can be adopted. 47 F-16C/Ds are now being retired by the US Air Force, as per a plan endorsed by Congress for the fiscal 2022 budget.
In contrast to other options that might take longer, such as reviving old aircraft from the boneyard at Davis-Monthan Air Force Base that would need to be put back into flying condition, or waiting for the 21 A-10s that will likely be retired once the FY23 defense policy bill is approved, this means that surplus flyable F-16s would soon be available for Ukraine.
However, that being said, the ultimate decision rests with US lawmakers. With more and more support drawing in, the American assertion that it wants to give Ukraine what it needs could be a positive undertaking.