The US is preparing to upgrade its airbases in the UK in a move that would enable Washington to intercept international communications and launch military strikes from UK territory more quickly and with more devastating effects, an investigative journalism media outlet reported on Wednesday.
According to Declassified UK, the US has earmarked $40 million to expand the Menwith Hill base in North Yorkshire, which it dubbed as "the US National Security Agency's biggest surveillance facility outside America."
Another $300 million would be spent in the US B52 and Stealth bomber base at Fairford in Gloucestershire, while an undisclosed sum would have been allocated to the CIA base at Croughton, Northamptonshire, the media organization added, claiming that the figures on Menwith Hill and Fairford were given in response to a parliamentary question from Labour lawmaker Alex Sobel.
Declassified UK said that in theory the UK government could veto US operations from those bases, but argued that the amount of money Washington is spending on them makes clear that they do not expect any objections from London.
Meanwhile, Ukrainian Defense Minister Oleksii Reznikov announced on Wednesday that a new batch of military assistance from the United Kingdom was delivered to Kiev.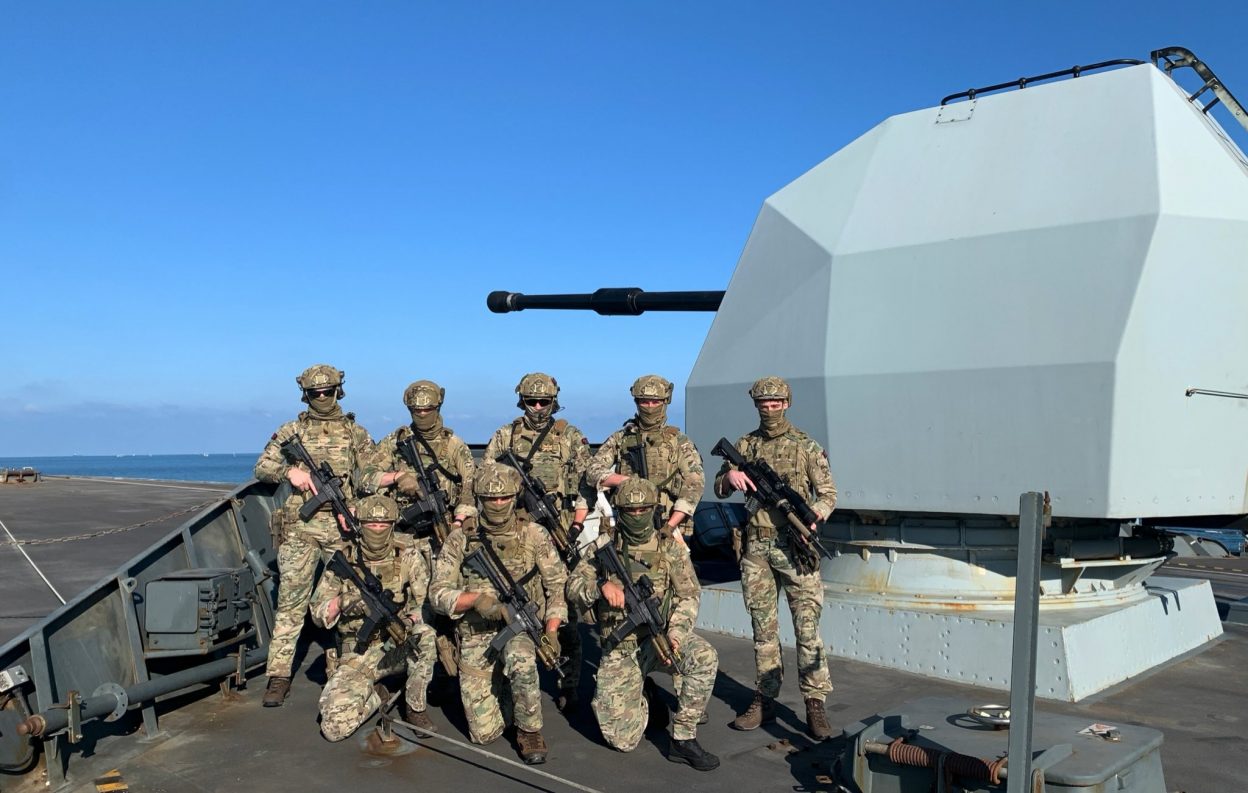 "Feb 8-9 the cargo with military-technical aid arrived to Ukraine from the UK – military goods & equipment for the Territorial Defense Forces of @ArmedForcesUkr: bulletproof vests, helmets, etc. Thanks to our partners for their unwavering political & diplomatic support & military assistance," Reznikov wrote on Twitter.
In January 2022, the UK already delivered several thousand anti-tank missiles to Ukraine.
Moscow has repeatedly dismissed Western allegations of its intention to invade Ukraine with troops it has allegedly been amassing near the common border, adding that Western information "hysteria" seems to be a cover for Kiev's plans to sabotage the Minsk agreements on the conflict in the breakaway region of Donbas.
In addition, Russia has expressed concern over NATO's activities near its borders, which it deems to be a threat to national security, as well as military assistance to Ukraine by Western nations.
Earlier, the Daily Mail newspaper citing a source in the UK government reported that French President Emmanuel Macron  did not consult with NATO allies about the proposals he discussed with Russian President Vladimir Putin during his visit to Moscow,
"He is doing his own thing, we don't know what's happening. He's gone beyond the Nato position. But it is interesting. We'll just have to see how it plays out," the source was quoted as saying by the daily.
Among the proposals privately discussed by the two leaders was Ukraine becoming neutral, a move that would rule out its joining NATO, according to Daily Mail. Macron has not consulted with his NATO partners on the proposals before the visit, the newspaper noted.
Macron met with Putin in Moscow on Monday. According to the French president, they managed to find common ground concerning Ukraine and agreed to have a phone conversation soon.
On Tuesday, Macron met with his Ukrainian counterpart, Volodymyr Zelenskyy, in Kiev. On Thursday, political advisers of the Normandy Four, which consists of Russia and Ukraine in addition to Germany and France, will meet in Berlin to further discuss the resolution of conflict in eastern Ukraine.