The US has reportedly decided to send extra fighter jets including F-22 Raptors, F-35 Lightning II, B2 stealth bombers to Australia to deter possible Chinese military aggression and threats from North Korea. 
The unclassified report, the summary of which was revealed on November 29, highlights the US' vast military capabilities and the Biden administration's strategic priorities, which include dealing with China's military build-up.
Following a review of US military resources throughout the world, the Pentagon sought to enhance bases in Guam and Australia to confront China. Improvements are expected to begin next year and will include airfields that will help the US Department of Defense get troops in and out of the region rapidly for drills, deployments, or a potential confrontation.
"You'll see new rotational fighter and bomber aircraft deployments in Australia," said Mara Karlin, the US Department of Defense's deputy under-secretary for policy.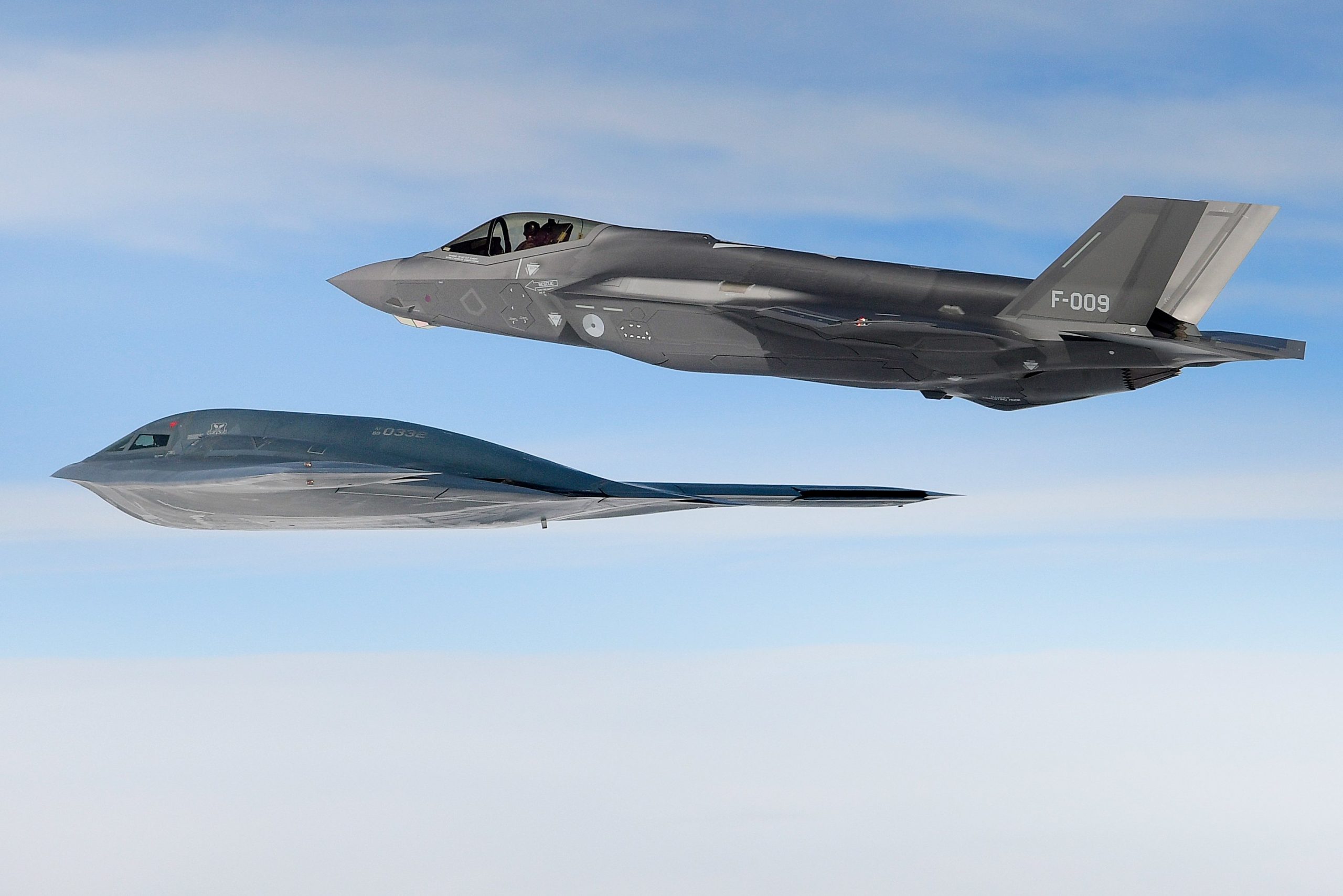 The review, which was ordered by President Biden in February, is one of several defense-policy assessments expected to be released in the coming months.  
Recent developments, such as the withdrawal of US troops from Afghanistan, China's rising military aggression toward Taiwan, and a dangerous Russian military buildup near the Ukrainian border, make such analyses all the more relevant.
The increased aircraft rotations in Australia are an indication that the US is moving forward with the strategy as a major pillar of its tougher defense posture to deter China.  These aircraft could include B2 stealth bombers, as well as F-22 and F-35 stealth fighter jets.
Post AUKUS Cooperation
After the trilateral defense agreement with the United States and the United Kingdom, Australia is slated to receive nuclear-powered submarines. But the objective of AUKUS is much bigger than submarines and Australia. The new accord is a critical component of Washington's efforts to keep China from acquiring military dominance in the region.
The US military's ability to act freely in Asian waterways and airspace has been hindered by China's growing arsenal of missiles directed at US bases in Japan, Guam, and warships. In September, Washington and Canberra announced that they will expand the rotational deployment of US military aircraft in Australia and expand their cooperation to include the maintenance of US naval warships in the country.
Against the backdrop of #ANZUS70, ??& ?? reaffirmed our commitment to shared security & prosperity, discussed joint efforts to combat #COVID19 to prevent the emergence of future pandemics & a shared vision for an open, inclusive & resilient #IndoPacific.@SecBlinken @SecDef pic.twitter.com/L19xdXEoY4

— Marise Payne (@MarisePayne) September 16, 2021
Additionally, the governments also stated that they would undertake more integrated drills and collaborate with other regional allies and partners. In February, the Biden administration initiated a force posture review seeing what improvements the US military's presence, resources, and strategy would be needed throughout the world. Experts feel that the AUKUS initiative is the first fruit of such a process.
.@POTUS Biden announces the creation of #AUKUS: "We're taking another historic step to deepen and formalize cooperation among all three of our nations because we all recognize the imperative of ensuring peace and stability in the Indo-Pacific over the long term." pic.twitter.com/4Oo1kTSt73

— Department of State (@StateDept) September 19, 2021
Rotational deployments of the US Air Force in Australia include bombers capable of carrying anti-ship missiles to deter Chinese warships in the region. Experts believe that the US Navy is expected to request access to the HMAS Stirling facility in Perth for its nuclear-powered submarines.
Cocos Island, an Australian territory in the Indian Ocean, is well suited to observing approaches from the west towards the disputed South China Sea.  
The rotational deployment illustrates how Australian Prime Minister Scott Morrison's government is becoming alarmed by China's fast naval expansion.
US Deploying 'Most Advanced Aircraft'? 
The top US Air Force official in the Pacific indicated in September that the service was keeping its options open about which military jets will become part of an enlarged American presence in Australia.
Australia and the United States announced expanded military cooperation, including rotational deployments of all types of U.S. military aircraft to Australia, a day after announcing a submarine deal https://t.co/8dzLODmSWq pic.twitter.com/u8OHUIblvW

— Reuters (@Reuters) September 17, 2021
Pacific Air Forces commander Gen. Kenneth Wilsbach told reporters at the annual Air Force Association conference that the aircraft with which Australia will agree – will be deployed., including F-35s, F-22s, and B-52s, as well as B-1s.  
The US Air Force regularly conducts drills with the Royal Australian Air Force and deploys bombers to the continent on a regular basis. Both are part of the F-35 Joint Strike Fighter program and the Five Eyes intelligence-sharing agreement with the United Kingdom, New Zealand, and Canada. 
In July,  the US Air Force deployed more than two dozen F-22 stealth fighters to a training exercise in the western Pacific, an unusually huge deployment of the powerful jets that observers believe, sent a strong message to China.
For Operation Pacific Iron 2021, about 25 F-22 Raptors from the Hawaii Air National Guard and Joint Base Elmendorf-Richardson, Alaska, were deployed to Guam and Tinian islands.
The F-22s are fifth-generation fighter jets that include stealth technology and combine onboard sensor systems with off-board information systems to provide their pilots with a complete view of the fighting environment. These fighters were accompanied by two C-130J transport aircraft from the 374th Airlift Wing at Yokota Air Base in Japan.
Similarly, at least three B-52 bombers from North Dakota's Minot Air Force Base were deployed to Andersen Air Force Base in Guam. The bombers are frequently accompanied by KC-135 tankers.