Ukraine had allegedly planned a large-scale strike on Moscow to mark the first anniversary of the full-scale invasion on February 24 but eventually abandoned the plan at the request of the United States, according to reports. 
The Chief of Ukraine's Defense Intelligence (HUR), Major General Kyrylo Budanov, devised bold plans to launch daring strikes that would penetrate deep into the enemy's territory, reported the Washington Post, citing a leaked classified document from the US National Security Agency. 
The plan devised by Budanov stirred up significant concern among officials in Washington. According to the report, Budanov instructed one of his officers to prepare for a large-scale assault on February 24 using all the resources available to Ukraine's Defense Intelligence.
The report suggests that officials even considered a sea-based attack using TNT in the Black Sea port city of Novorossiysk, which would have been a mostly symbolic operation. Nonetheless, it would have showcased Ukraine's capacity to strike deep into enemy territory.
Budanov is known for making audacious claims and statements that Western officials often view with skepticism. For instance, he has previously alleged that Putin is terminally ill, a claim that US intelligence officials have dismissed.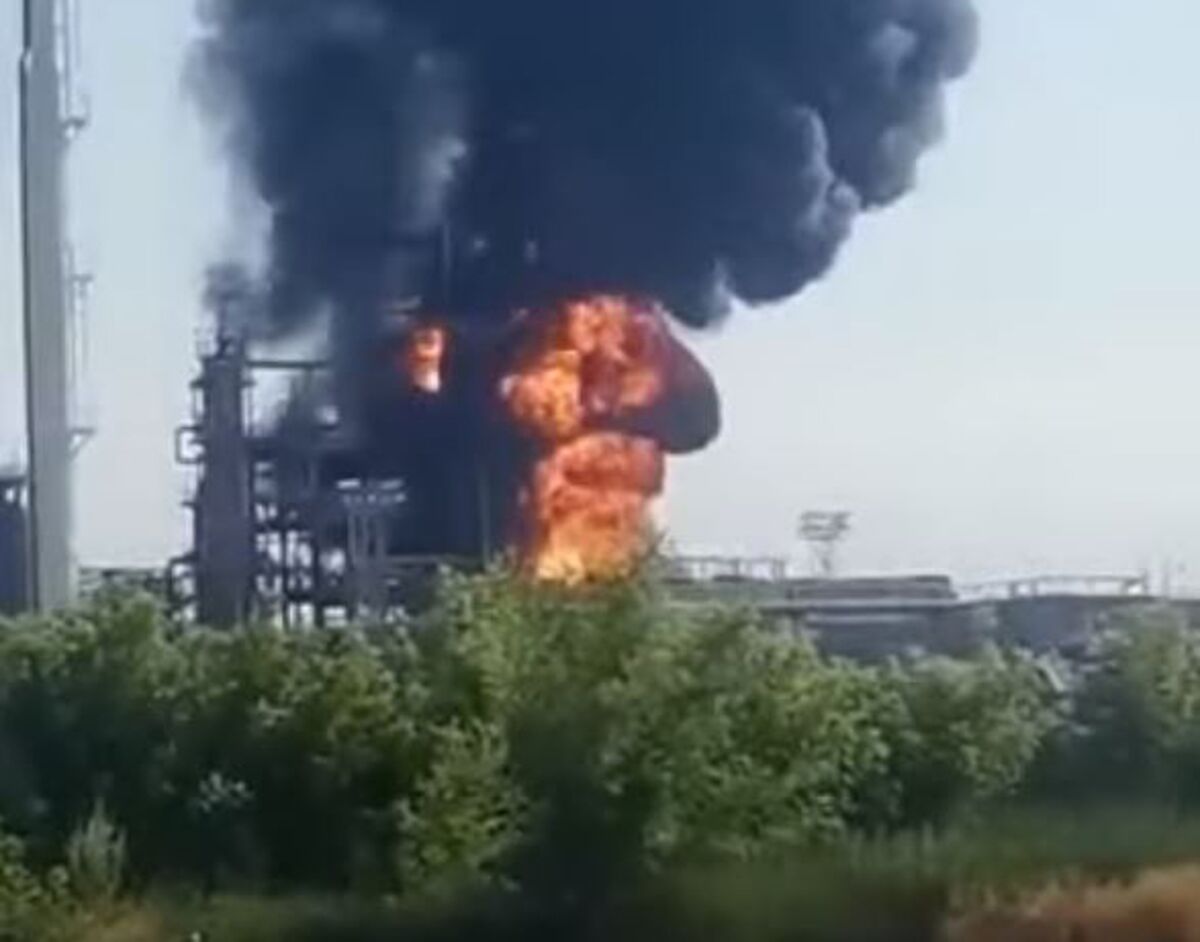 However, Budanov appears unwavering in his conviction that Ukraine will ultimately triumph over Russia. He has insisted that Crimea, the heavily fortified peninsula annexed by Russia in 2014, will be recaptured by Kyiv this summer.
However, leaked documents indicate that the US intelligence community considers this scenario's likelihood low.
The documents further reveal that the US intelligence community is closely monitoring Budanov's communications, a fact that may not come as a surprise to him. 
In previous interviews with The Post, Budanov appeared aware of potential surveillance and took steps to counter it by playing music or white noise during conversations in his office at the HUR headquarters.
But, just two days before the anniversary of Russia's invasion, on February 22, the CIA reportedly shared a newly classified report that revealed Ukraine's Defense Intelligence had agreed, at the request of Washington, to delay planned strikes on Moscow. 
However, the leaked documents, part of a larger collection of classified information, do not provide details on who intervened or the reasons behind Ukraine's decision to stand down.
US Worries About Possible Ukrainian Attack On Russia
The White House had long been concerned that any prospective assaults inside Russia would elicit a harsh response from the Kremlin. 
Ukraine, keen to take the fight to Russia's doorstep, has been occasionally held back by the United States, which has attempted to prevent the conflict from escalating into a direct confrontation between Washington and Moscow. 
US officials view attacks on Russia, especially if they involve weapons provided by the US, as extremely risky maneuvers that may provoke a strong reaction from Russian President Vladimir Putin, potentially leading him to use tactical nuclear weapons.
Despite these concerns, several unexplained explosions and drone strikes have occurred in Russia. Ukrainian officials are rather tight-lipped about these incidents, suggesting they may be behind them without explicitly claiming responsibility.
In December, after an attack on the Engels-2 air force base deep within Russia, Mykhailo Podolyak, Ukraine's presidential adviser, tweeted, "The Earth is round – a discovery made by Galileo. If something is launched into other countries' airspace, sooner or later, unknown flying objects will return to the departure point."
While Major General Kyrylo Budanov, a rising star in Ukraine's military, refuses to declare that his agency is behind the strikes officially, activities on foreign soil fall under the scope of Ukraine's Defense Intelligence agency. Nonetheless, Budanov has warned that such attacks will continue.
Ukraine has faced criticism from officials in Washington and Europe for carrying out attacks beyond its borders, which they believe have crossed a line. 
Furthermore, US officials are concerned that China may perceive Ukraine's strikes on Russia as a chance to depict NATO as the aggressor and expand its backing to Russia if the attacks are serious.
A senior Ukrainian official has expressed that Kyiv's willingness to exercise restraint and coordinate with the Americans in their operations should prompt the United States to provide more advanced, longer-range weapons such as ATACMS. 
While the United States is committed to supporting Ukraine, it remains cautious about providing weapons that could be seen as provocative and potentially trigger a dangerous escalation of the conflict.