The Islamic Republic of Iran has unveiled a loitering munition drone, which appears to be a straight copy of the American Switchblade series.
Record Breaking Warplane! US Is 'Upgrading' Its Nuclear Bombers To Keep Them Flying For Next 30 Years
The Meraj-521 was revealed during a military exercise conducted by the Islamic Revolutionary Guard Corps (IRGC). It is also likely to serve as a statement to Israel, with whom tensions have again been rising.
It also remains to be seen if the Meraj-521 will be sent to Russia to be used in Ukraine, but so far, Russia seems to be using its KYB and Lancet models quite effectively.
More than 700 Switchblade-300 drones were sent to Ukraine by the United States as a part of an arms package after the February 2022 Russian military intervention.
The triple launcher in question. Also note the Perdix style drone next to the Mohajem-92 pic.twitter.com/9qBYqLuSI1

— Iran Defense|نیروهای مسلح جمهوری اسلامی ایران (@IranDefense) October 19, 2022
Meraj has been described as light-class unmanned aerial vehicles that can carry a warhead weighing 500, 700, and 1000 grams.
The design shows that the Meraj-521 has a pusher propeller design, a standard configuration for many unmanned aerial vehicles (UAV).
The drone possesses foldable wings while fitting inside a mortar tube. A pneumatic catapult then pushes the drone.
Like a standard battlefield tactical loitering munition, its design indicates it is made of carbon fiber composite materials to remain lightweight.
The foldable wings and the weight allow it to be portable enough to be carried in a backpack. Meraj-521 is controlled from a 'universal' remote control and will be used by the Saberin Special Operations Forces. It is also similar to China's Rainbow CH-901 drone in its foldable wings and tail alignment.
A report from Tasnim News quoted Sardar Ali Kohestani, the head of the IRGC ground force's self-sufficiency research and jihad organization, saying that the system is already available to other rapid response units of the Iranian army, apart from the Saberin SOF.
Meraj-521 Vs Switchblade 300
Resembling US Unmanned Aerial Systems (UAS) maker AeroVironment's Switchblade 300, Meraj-521 can stay in the air for up to 15 minutes and has a range of five kilometers.
It can be optionally equipped with three types of warheads weighing from 500 grams to one kilogram. A launcher is used to launch the Meraj-521 and is controlled via a special tablet.
In comparison, the Switchblade 300 has a maximum flight time of 10 minutes, but it can hit targets at a range of up to 10 kilometers.
The American kamikaze drone is used to destroy light armored vehicles and anti-personnel roles. The warhead has an explosive charge equivalent to a 40 mm grenade.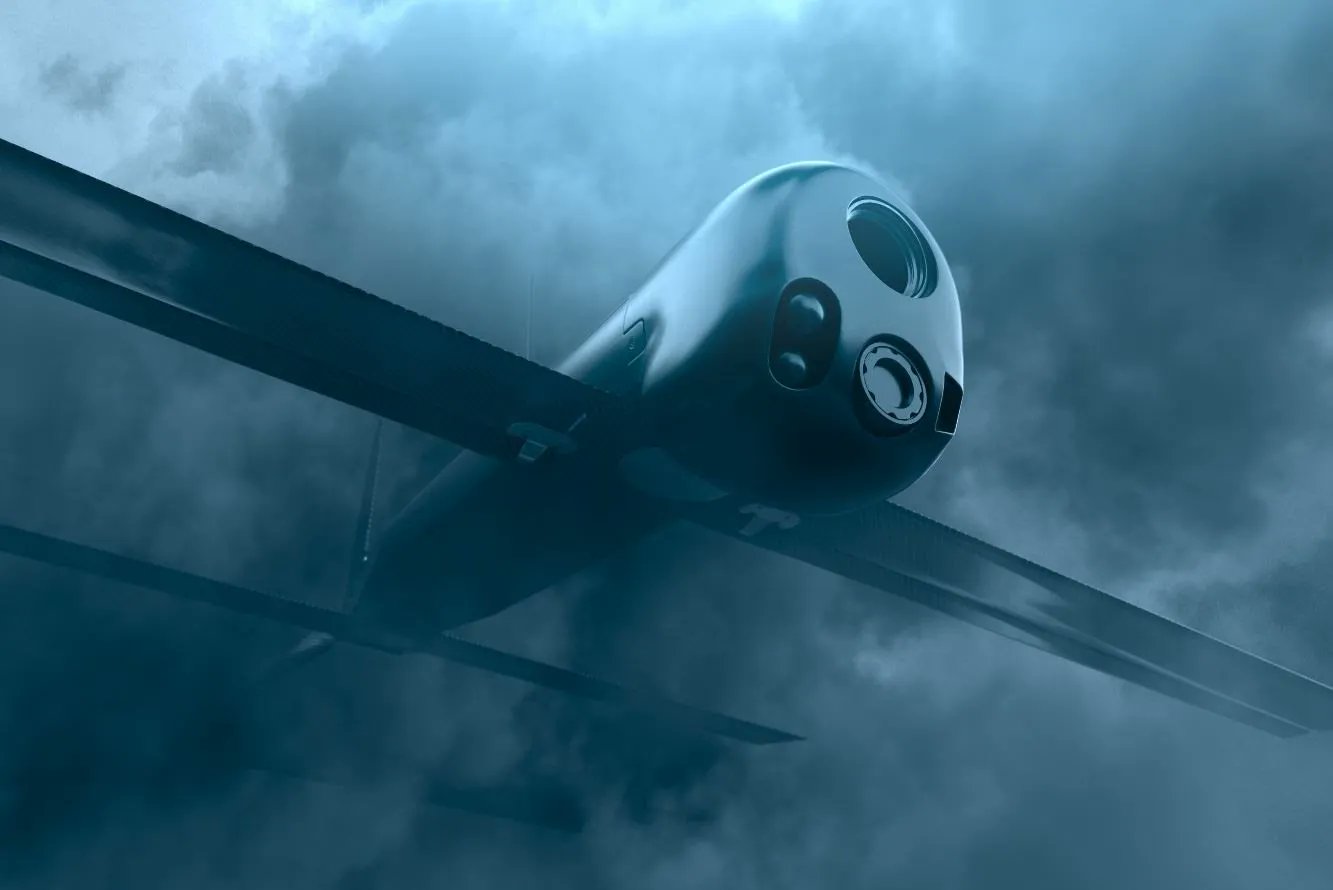 The Meraj-521 emerged in photographs around two years ago, reportedly in a 'triple launcher' system and not a single mortar tube. However, the earlier photos do not show the drone itself, except for the launching mechanism.
However, another user posted a close-up photo of the Meraj-521 on Twitter, showing a single embedded camera with an antenna and a wire jutting out.
The Switchblade 300 has a color camera for daytime, an infrared camera, and an 'aided target tracker' to lock on to stationary and moving targets.
Thus, the Meraj-521 can be concluded to be of cruder quality with less sophisticated electronics, given the sanctions on Iran that prevent it from sourcing advanced aeronautical components. It, however, must have been found suitable enough for Iranian battlefield use.
As for the warhead, the Switchblade-300 has a forward-firing shotgun-blast effect intended to reduce collateral damage, which a 360-degree general blast does not guarantee.
The American drone also has other advanced features, like being able to be re-engaged and re-targeted if the attack is to be called off.
It also shares commonality with other AeroVironment UAVs like the Wasp, RQ-11 Raven, and an RQ-20 Puma, which all use the same Ground Control Station (GCC).