The US Navy's Pacific Fleet is being mocked on social media for mistakenly sharing an image that featured the silhouettes of a Russian war vessel and Sukhoi jets in a tweet meant to commemorate the Fourth of July.
On July 4, the official Twitter account of the US Pacific Fleet tweeted an image that seemingly displayed the outlines of a Kashin-class destroyer, five Sukhoi-27s, and a soldier giving a salute, all set against the backdrop of an American flag, accompanied by the message "Happy 4th Of July."
Soon after the post was made, it garnered numerous replies, with many users mocking the Pacific Fleet account and suggesting that the tweet should be deleted – a suggestion that was eventually followed as the tweet was indeed removed.
Nonetheless, the mistake gained further attention when Blake Herzinger, a defense researcher at the University of Sydney, shared a screenshot of the post on Twitter.
He tweeted, "US Pacific Fleet Don't Post Russian Ships and Aircraft on Independence Day Challenge 2023: Failed." As of now, the post has been retweeted over 400 times and has received nearly 4000 likes.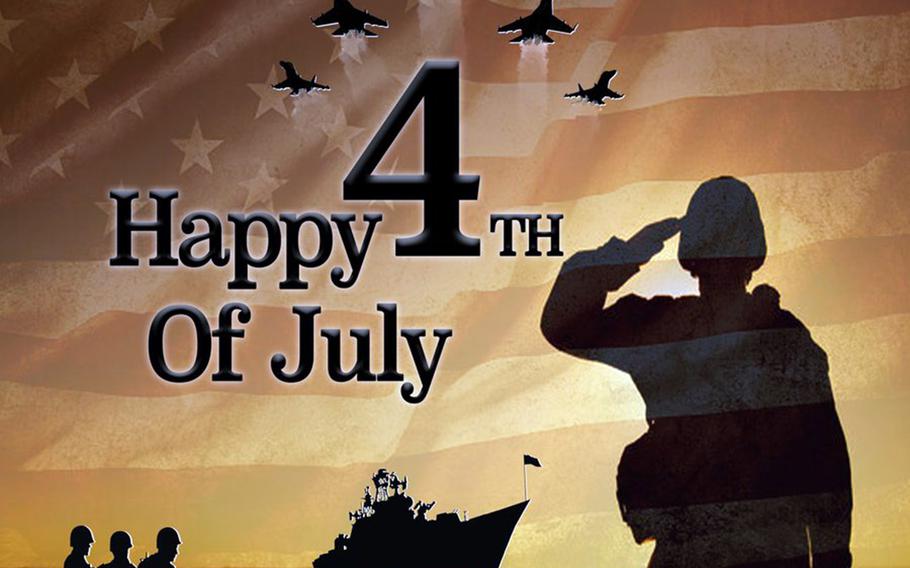 In a subsequent tweet, he attributed Reuters editor Gerry Doyle with recognizing the fighter planes and former Indian Navy Commodore Venugopal Vengalil with spotting the Russian vessel.
"Kashin-class DDG, no longer in service in Russia but several still in the Indian Navy's stable," Herzinger noted.
Later, the US Navy shared a new image featuring a US Navy aircraft carrier and a submarine, accompanied by the message: "Land of the Free, Home of the Brave." 
"Happy Independence Day! Celebrating life, liberty, and the pursuit of happiness for 247 years, and those who stand to protect," the Pacific Fleet wrote. 
Happy Independence Day! Celebrating life, liberty, and the pursuit of happiness for 247 years, and those who stand to protect. ??#IndependenceDay #4thofJuly #USNavy pic.twitter.com/9hTMqmKJCc

— U.S. Pacific Fleet (@USPacificFleet) July 4, 2023
However, even in response to the fleet's new post, many users reminded the US Navy of their mistake by sharing screenshots of the original graphic.
While some expressed their disappointment, stating that it was an embarrassment for the country and nation, others came to the account's defense, acknowledging that everyone makes mistakes and appreciating the fleet's prompt action to rectify the issue while finding the replacement image.
USA's National Pastime Of Mistaking Russian Weapons As Its Own
Amid this, several users pointed out that this incident is not the first time that stock images of Russian planes – and even warships – have been mistaken for US equipment in social media posts. 
In early February 2022, when Russian forces were gearing up for a potential invasion of Ukraine, city officials in Santa Monica, California, shared a tweet featuring a photo of a Russian MiG-29 fighter jet, intending to promote an Air Force flyover during the Super Bowl. 
The incident was similarly ridiculed by netizens, who pointed out that the sight of such a plane over Santa Monica would have amounted to "a state of war" and jokingly urged anyone who spotted one to promptly alert the US Air Force. 
In September 2021, the NCIS (Naval Criminal Investigative Service) also extended birthday wishes to the United States Air Force but inadvertently used the silhouettes of Russian Su-34 jets in their graphic.
Similarly, a few months prior, in April, US senator Cindy Hyde-Smith sent birthday greetings to the Air Force Reserve using a graphic that featured Russian aircraft.
At the time, Rob Lee, a senior fellow at Foreign Policy Research Institute, humorously commented that Hyde-Smith's tweet reflected Americans' "national pastime of mistaking Russian weapons for our own." 
Along with his comment, Rob Lee shared screenshots of previous instances highlighting similar embarrassments, including a Trump campaign ad from September 2020 featuring Russian jets. 
In October 2019, US Representative Brian Mast, a Florida Republican, also unintentionally shared a picture of a Russian warship in a tweet commemorating the 244th birthday of the US Navy. 
The tweet featured the image of the Pyotr Velikiy, a Kirov-class battlecruiser belonging to the Russian navy. After social media users highlighted the error, the tweet was promptly deleted.
However, it's not only the US that is susceptible to such errors; Russia also finds itself making the same type of mistakes in the past. 
In July 2022, EurAsian Times reported that a depiction of an American attack submarine was painted on the wall of a house located in Gadzhievo, a Russian town known for hosting Borei-class submarines and the Yasen multipurpose attack submarines.