The U.S. Air Force dispatched its air superiority fighter – F-15, to shoot down an Iranian Mohajer-6 drone that was reportedly heading towards the U.S. military in Erbil, Iraq, according to reports by CNN.
---
The U.S. scrambled the deadly warplane after tracking a huge number of Iranian short-range ballistic missiles reported headed towards Kurdish positions in Iraq.
"At approximately 2:10 PM local time, U.S. forces brought down an Iranian Mohajer-6 Unmanned Aerial Vehicle headed in the direction of Erbil as it appeared as a threat to USCENTCOM forces in the area," U.S. Central Command, which oversees the U.S. military presence in the Middle East, said in a statement.
Meanwhile, up to ten Iranian Shahed-136 unmanned aerial systems have been destroyed in Ukraine, reported Russian media, citing an Israeli telecast. This figure differs significantly from the data released by the command of the Ukrainian Armed Forces.
Even though EurAsian Times could not independently verify the number cited by Israeli media, several media reports over the days suggest that quite a few drones have indeed been lost in action.
---
The EurAsian Times reported on September 24 that the Ukrainian troops claimed to have destroyed four of these drones using mid-range anti-aircraft missiles.
More recently, the Ukrainian forces reportedly shot down a Shahed-136 drone on September 25 when the Russian forces attempted an attack on Mykolaiv.
In Russian service, the Shahed 136 is known as the Geranium 2. It is popularly known for its anti-radiation capabilities, essential for suppressing enemy air defenses and homing in on emissions from adversary ground-based radars while having enough range to strike into Ukraine.
On September 13, the Ukrainian Air Force downed the first Iranian drone over Ukraine. Given its decreasing artillery advantage over advancing Ukrainian forces, Russia reportedly uses these drones to strike Ukrainian positions.
A previous WSJ report stated that they have already hampered the artillery forces of Ukraine during their recent and effective counteroffensive in Kharkiv Oblast. The Ukrainian military said it is difficult to shoot down these drones.
Israel Is Watching Drones That Could Strike It
According to Yurii Ihnat, the Ukrainian Air Force Command spokesperson, Shahed-136 is a relatively tiny aerial target that flies mostly at low altitudes and is scarcely visible on radars.
Even though they are less expensive and less sophisticated than American, British, Israeli, Chinese, or even some Russian systems, the drones nonetheless present Ukrainian ground forces with tactical trouble.
According to reports, Tehran possesses multiple Shahed drone variants. The triangle-shaped Shahed is said to have a range of roughly 2,000 kilometers, though Iran has disclosed few details.
As a result, it can hit precise targets at a distance, a capability that Russia desperately needs in its war effort against heavily armed and empowered Ukraine.
Earlier in July, there were rumors that Iran had sent Russia "hundreds" of unmanned aerial vehicles for use in the continuing conflict in Ukraine, along with drones from their Shahed class. At the end of August, these drones were delivered to Russia.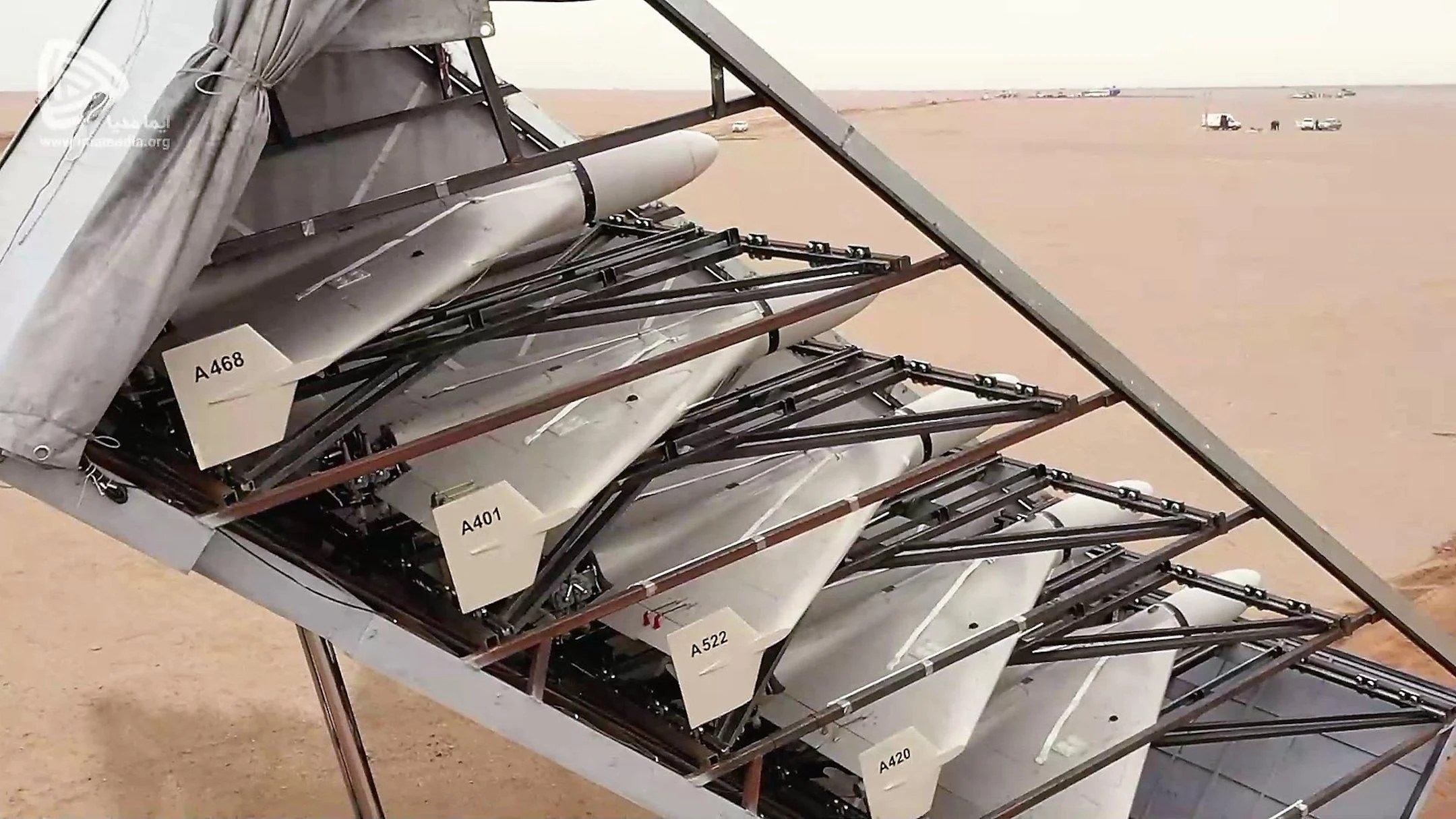 The Shahed-136 suicide drone was developed by the Iran Aircraft Manufacturing Industrial Company and can typically carry warheads weighing between five and 30 kilograms.
Iran had previously denied providing Russia with weapons or drones like the Shahed-136. However, the Iranian Revolutionary Guard commander later boasted about arming Russia with these drones. On its part, Israel has been keeping a tab on Iranian drones used by Russia against Ukraine.
Some reports have claimed that Israeli drone specialists are already in Ukraine to examine the wreckages of these Iranian drones shot by Kyiv. Moreover, Israel notes that there is a possibility that Iranian drones could purposefully attack Uman, where a sizeable Israeli community lives.
While Israel has called for an end to the conflict, it has been treading with caution regarding military support to Ukraine. However, its interest in the conflict seems to be growing given that its arch-rival and number one adversary has sided with the Russians.