The Indian Army carried out airborne exercises using Lockheed C-130 and the Soviet-era AN-32 to test its rapid response capabilities in Rajasthan's desert region.
F-35s + Rafales: How A Combination Of US F-35s & French Rafale Jets For HAF Could 'Wreak Havoc' On Turkish Defences?
The drills by Army's Shatrujeet Brigade were held on June 26, close to the Pakistan border. It was preceded by a series of extensive preparations, which involved joint planning and integration between the Indian Army and the Indian Air Force (IAF), ANI reported.
The C-130 Hercules is a US-made four-engine turboprop military transport aircraft, designed and built by Lockheed Martin. It can take off and land on unequipped runways. The C-130 was initially launched as troops, medevac, and cargo transport aircraft.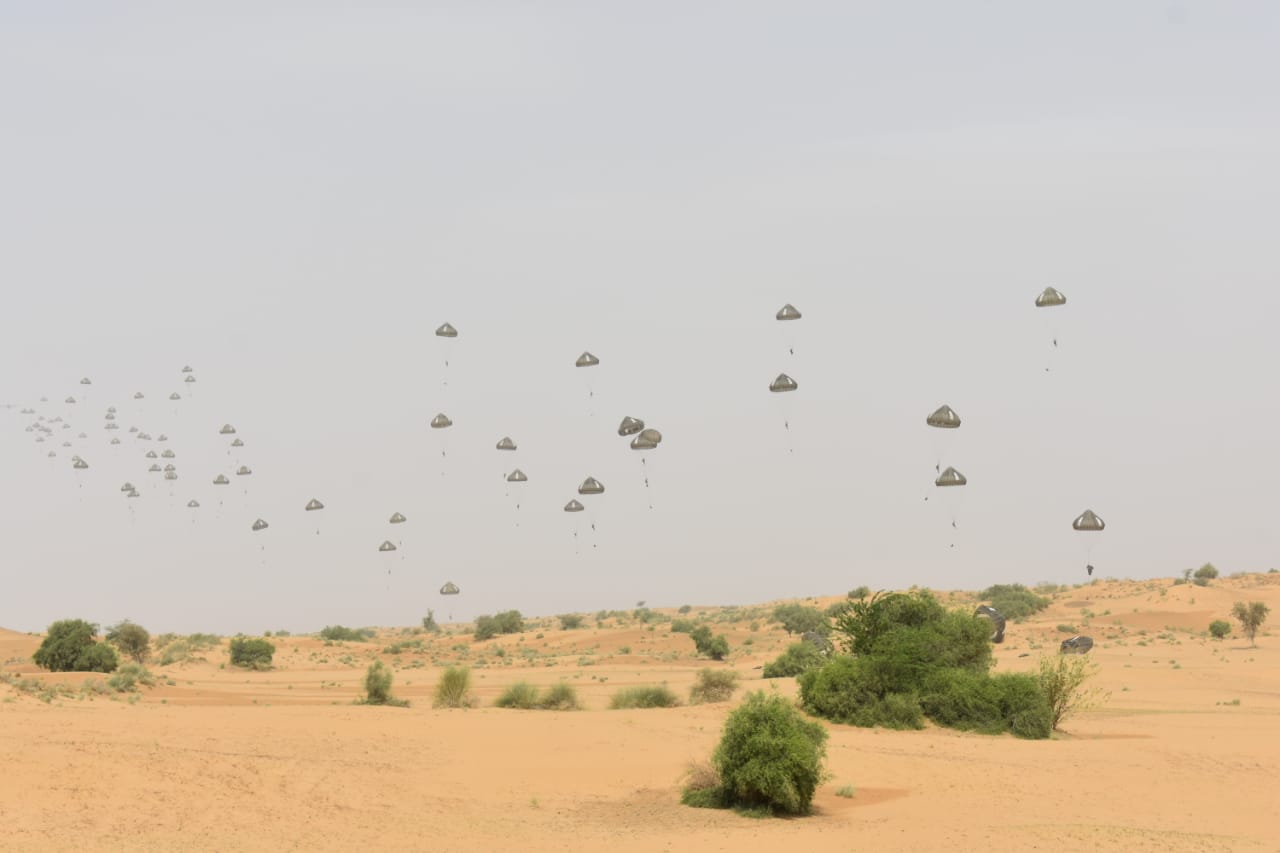 It can also also be used in combat roles, including as a gunship (AC-130), for airborne attacks, search and rescue, scientific research support, weather reconnaissance, aerial refueling, maritime patrol, and aerial firefighting.
The C-130 is currently the primary tactical airlifter for many military forces around the world. There are more than 40 variants of the Hercules, which operate in more than 60 countries.
The C-130 entered service with the US military in 1956 and was followed by Australia and many other countries. In its many years of service, the Hercules family has taken part in various military, civilian, and humanitarian aid operations. The C-130 Hercules is the longest and most consistently produced military aircraft for over 60 years.
The AN-32, NATO reporting name Cline, is a twin-engine military transport aircraft designed and manufactured by the Antonov Design Bureau of Ukraine.
The An-32 is derived from the An-26 transport aircraft. The aircraft is designed in a way that makes it suitable for both military and civilian operations. It can maneuver day and night in tropical and mountainous regions, even in hot climatic conditions (up to 55°C).
"The exercise entailed paradrop of paratroopers and combat heavy loads including vehicle-mounted anti-tank and air defense missiles detachments over a designated target area from C-130 and An-32 aircraft," ANI quoted Indian Army officials as saying.
They added this exercise validated 72 hours of intense integrated battle drills which comprised mechanized forces, which displayed clockwise precision and seamless integration among airborne assets, mechanized forces and the IAF.
Written by Kashish Tandon