The US military has already sounded the bugle for deploying an operational hypersonic weapon as tensions continue to rise in the Indo-Pacific and a bloody war continues to engulf Europe. To that end, the Pentagon oversaw blasting off a rocket to test key 'hypersonic components.'
At the Wallops Flight Test Facility in Virginia on October 26, the US military carried out a successful test launch of a rocket for the development of hypersonic weapons. The rocket carried 11 experiments to test and gather information for hypersonic weapons development to support the joint Army-Navy effort.
This was the second test conducted as part of a program to enhance land- and sea-based hypersonic capabilities.
The first-ever testing of this kind was carried out in October 2021. This test is also significant as it comes over a month after the US Army announced fielding its hypersonic weapon by next year, as reported by EurAsian Times on September 9.
According to a statement from the Navy, hypersonic weapon communications and navigation equipment, as well as advanced materials, were assessed to test whether they could withstand the heat in a "realistic hypersonic environment." Further, the test was conducted the same day Russia conducted a nuclear missile test as part of its drills.
Breaking:

The same day Russia conducted a nuclear missile test, the US carried out a dozen test launches of hypersonic missiles that could potentially be used to deliver nuclear weapons. This is one of the tests.
pic.twitter.com/HvcdKyRTZL

— Andre Damon (@Andre__Damon) October 26, 2022
In this test, a sounding rocket was fired from the launch pad and conducted various experiments to gather data and learn more about the high-tech electronics and heat-resistant materials used in hypersonic missile components.
Sounding rockets are one- or two-stage rockets powered by a solid propellant for space exploration.
"The launch today went extremely well," said Vice Admiral Johnny Wolfe, the director of Strategic Systems Programs who oversaw the test. "We've just gotten done looking through our key observables, and every piece of data we wanted to collect – at least preliminarily – has shown that we collected all that data," he added.
The US Navy informed us that a second rocket would launch on October 27 and conduct an additional 13 experiments to help develop hypersonic weaponry. These test launches come months after China conducted live-fire drills close to Pingtan Island in the Taiwan Strait, launching DF-17 missiles from a ground-based station in August.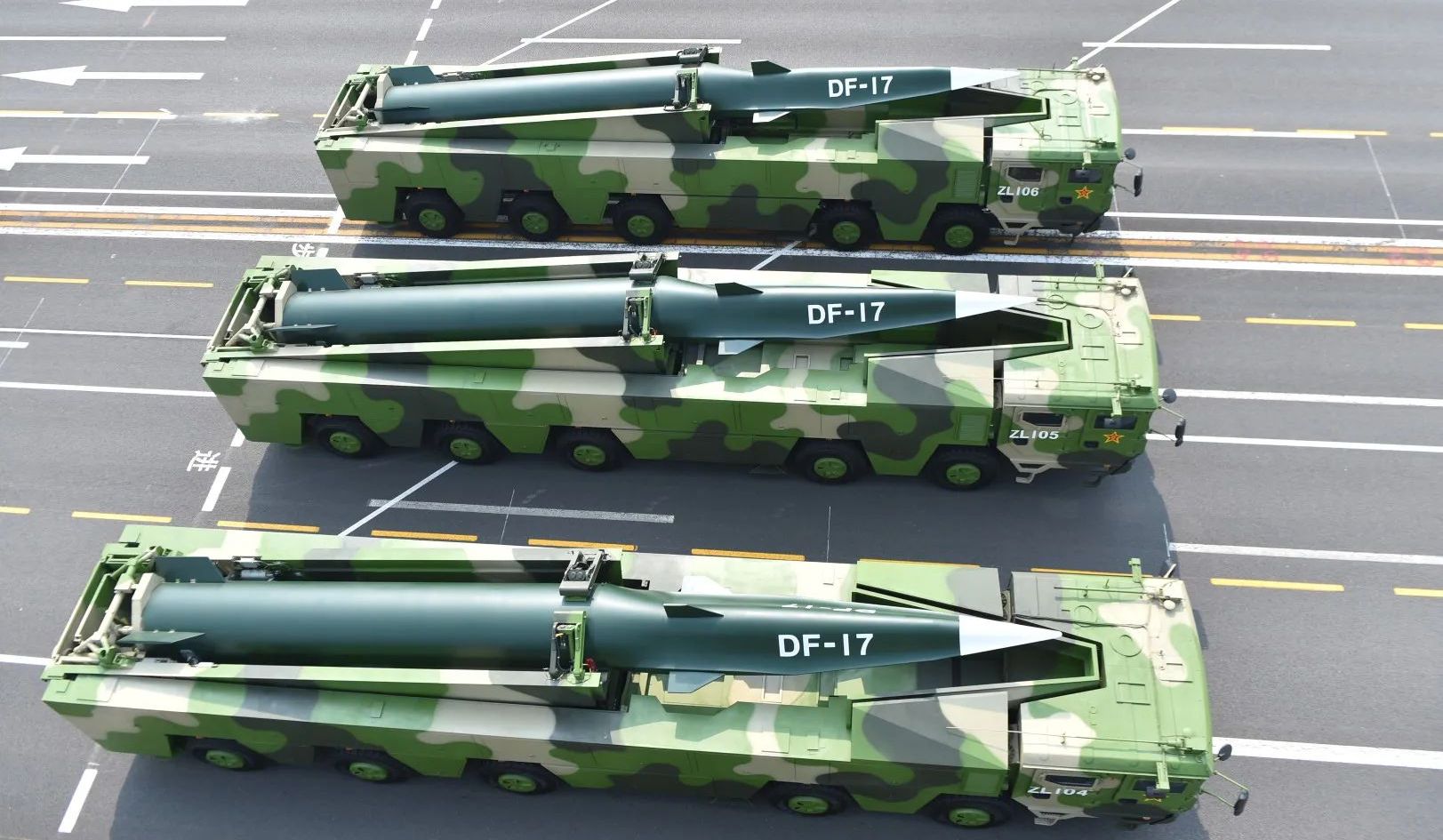 The US Navy's Conventional Prompt Strike hypersonic system and the US Army's Long Range Hypersonic Weapon will benefit from the data gathered from these tests. The Common Hypersonic Glide Body, a projectile launched atop a booster rocket, will be used by both of the programs.
The US has severely lagged behind its adversaries China and Russia in developing, testing, and fielding hypersonic weapons that travel five times (or more) the speed of sound and are highly maneuverable and difficult to detect and intercept.
In August, Beijing unveiled a hypersonic weapon system in a video commemorating the People's Liberation Army's founding anniversary.
On the other hand, Russia became the first country in the world to use hypersonic weapons (Kinzhal) in combat in the ongoing conflict. It has thus become a security imperative for the US to deploy hypersonic missiles as soon as possible.
Pentagon Is Readying For Hypersonic Deployment
The recent test validated the future aspects of the Navy's Conventional Prompt Strike (CPS) and the Army's Long Range Hypersonic Weapon (LRHW). While the US Army announced that the LRHW would be fielded in 2023, it also stated that the deployment would be preceded by several rounds of different types of testing.
The system, which is said to have a reported range of 1,725 miles, is described in a Congressional Research Service report titled "The US Army's Long-Range Hypersonic Weapon." It reportedly consists of a ground-launched missile with a hypersonic glide body and related transport, support, and fire control equipment.
The land-based, truck-launched weapon is said to be armed with hypersonic missiles with a top speed of more than 3,800 miles per hour.
Along with working together on the Long Range Hypersonic Weapon, the US Army and Navy are also developing a Common Hypersonic Glide Body that will be used by the Navy's Conventional Prompt Strike Hypersonic Weapon. In FY25, the Navy will deploy its first live rounds while the Army purchases a second LRHW battery.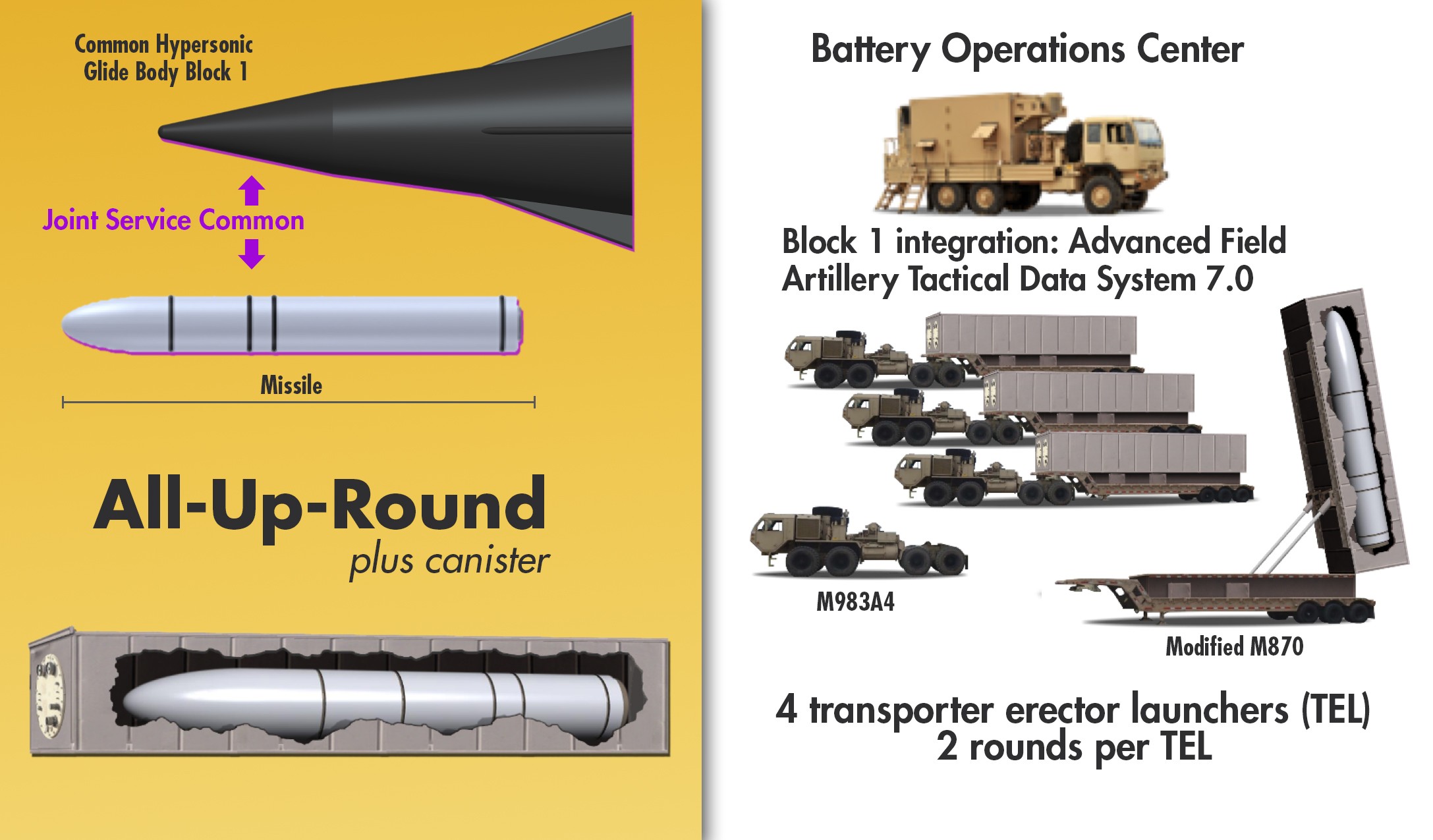 The Common-Hypersonic Glide Body (C-HGB) is transported in a nose cone by a large rocket booster as part of the hypersonic weapon. The rocket releases the C-HGB once it has reached a significant altitude and speed. The C-HGB then descends toward its target at hypersonic speeds.
The missile can reach the top of the Earth's atmosphere and stay there until it is ready to hit, at which point it will be too late for air and missile defense systems to intervene.
Unlike its air-breathing hypersonic weapon peers, glide bodies that drive the Army's, and Navy's hypersonic weapon programs use scramjet engine technology and their high speed to forcibly compress incoming air before combustion, allowing them to sustain sustained flight at hypersonic speeds.