The revival of American defense major General Electric (GE) offers to help develop the jet engine for India's under-development Advanced Medium Combat Aircraft (AMCA) should be taken with a pinch of salt.
China's 'Fake Space Station' Training Video Mocked By Netizens; Beijing Calls It 'Foreign Conspiracy'
The US suspended the joint development of aircraft engines under the Defense Trade and Technology Initiative (DTII) in October 2019. The timing of the offer amid two important geopolitical developments is suspicious.
Firstly, Washington has been pressing India to condemn Russia for its military intervention in Ukraine and suspend its burgeoning oil trade with Moscow. Secondly, the news of the offer came the same day as Prime Minister Narendra Modi was in Europe for the G7 meet.
The US Is Not A Reliable Defense Partner
Washington has actively supplied weapons to New Delhi worth $4 billion over the last decade, with no contracts having been inked through competitive tendering.
The M-777 lightweight howitzer; the AH-64E Apache attack helicopters; Chinook heavy-lift helicopter; C-17 Globemaster III strategic airlift plane; the C-130J Hercules tactical airlift for the Indian Air Force (IAF), and; the P-8I Poseidon maritime reconnaissance aircraft for the Indian Navy have all been through the direct Foreign Military Sales (FMS) route.
It bares the political economy of US weapons sales that circumvents competitive bidding. Naturally, it has also escaped joint manufacturing that entails more than a minimal level of technology transfer of the Original Equipment Manufacturer (OEM).
But the suspension of the same jet engine project in October 2019 left a bad taste in the Indian industry and defense services, casting doubt on the US move.
The then US Under Secretary for Defense, Ellen Lord, under the President Donald Trump administration, had announced while speaking to a select group of journalists, "the original project is suspended right now."
The DTTI was created under the Obama administration and was the brainchild of his Secretary of Defense Ashton Carter. The much-touted DTII had three other Working Groups – Land Systems, Naval Systems, and Aircraft Carrier Technology Cooperation.
Lord admitted the Americans ran into issues of "export control," which was enough evidence that its government and Military Industrial Complex (MIC) put commercial and Intellectual Property Rights (IPR) issues before a "strategic partner."
India saw the JWG on Jet Engine Technology as a pathway for the AMCA.
Moreover, four other 'pathfinder' projects had failed to take off. They were the next-generation mini-UAVs that the Indian Army rejected for being too low-tech; roll-on roll-off kits for C-130; a mobile electric hybrid power source; and a protector kit for nuclear, biological chemical fallout. The India Rapid Reaction Cell set up by the Pentagon was also downsized.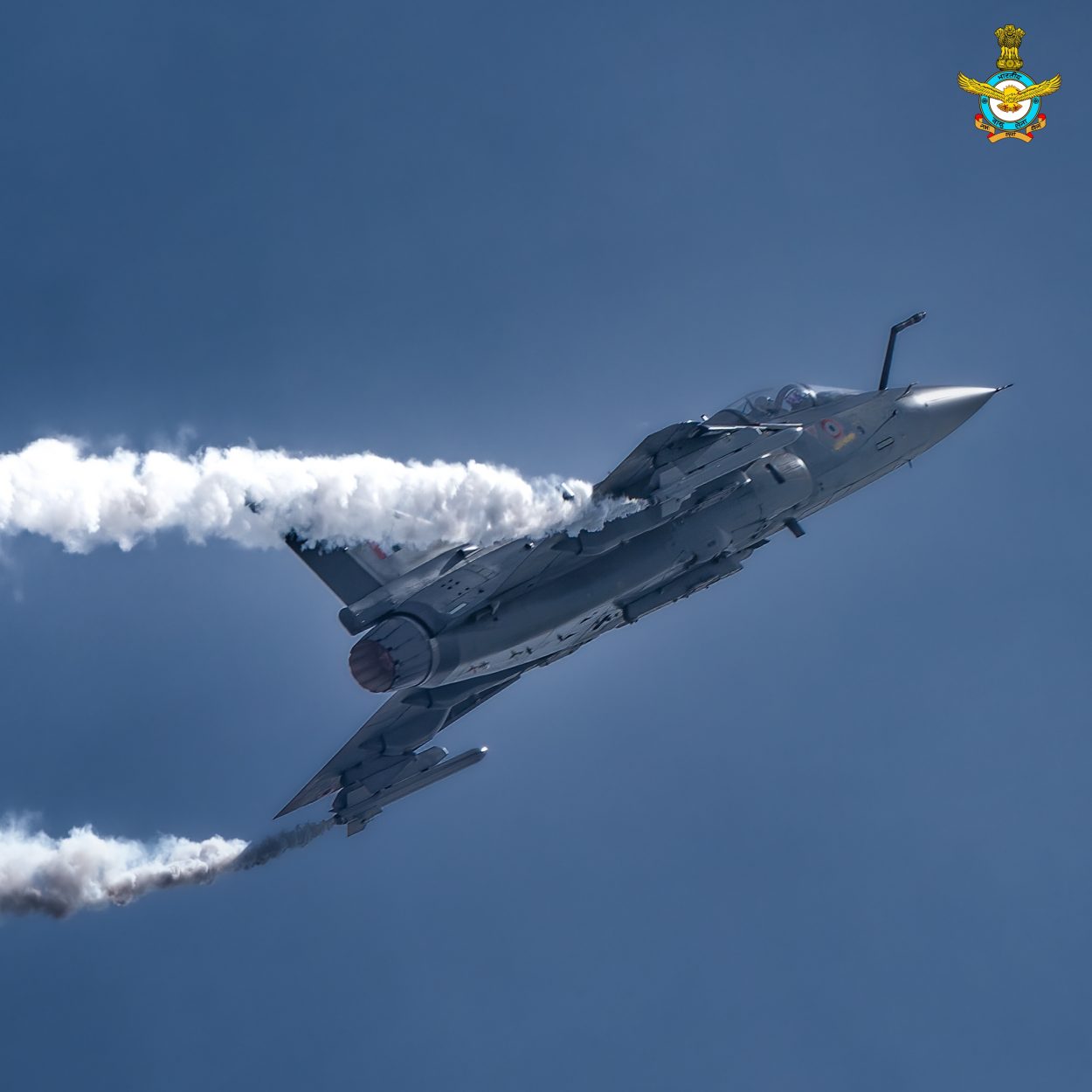 Suspect Timing
Foreign Minister S Jaishankar's language in individual and joint statements in all diplomatic engagements since the war steered clear of criticizing Russia. He defended India's oil trade with Russia, upholding Delhi's energy security needs amidst rising crude prices and runaway domestic inflation.
India has lapped cheap oil from Russia as crude elsewhere crossed $100 a barrel.
And in a direct attack on "Eurocentrism," in what also served as subtle blame on Europe for the crisis, he called out its mindset "that its problems are the world's problems, but the world's problems are not Europe's problems."
A section of foreign policy experts – many of them former American diplomats who served before and immediately after the war – had blamed the US for pushing unprovoked North Atlantic Treaty Organization (NATO) expansion which forced Putin's hand.
At G7, Prime Minister Narendra Modi told G7 leaders that India would continue to do what it thinks is best for its energy security. Foreign Secretary Vinay Mohan Kwatra quoted the Prime Minister at a special briefing in Munich, Germany, in the early hours of Tuesday. Kwatra added that India's position was "well-understood and appreciated."
But the more powerful motivation was to lure India with having its fifth-generation stealth fighter flying soon with a super-cruise capable engine – considering India's struggling efforts in this niche field. Super-cruise is the ability of an engine to fly at supersonic speeds at full throttle without having to engage the afterburners.
That it came the same day as PM Modi was attending the summit indicated the US hoped India could be enticed with an easy route towards a prestigious platform like a fifth-generation stealth aircraft.  
Moreover, the G7 summit came after the Brazil-Russia-India-China (BRICS) virtual summit, whose joint statement "(urged) major developed countries to adopt responsible economic policies, while managing policy spillovers, to avoid severe impacts on developing countries." It reflected their recognition that the spiraling food and oil prices resulted from Europe and the US's sanctions on Russia, not the war itself.
Talking points like "pandemic economic recovery" and "ensuring safe, efficacious, accessible, affordable diagnostics, medicines, vaccines (for) developing countries, and equitable distribution of vaccines" have been absent in the West's statements and actions.
But what has been notable is the cautious and tacit attempts toward de-escalation between India and Pakistan and India and China.
On the same page over Russia and the non-dollar oil trade, the strategic signaling towards wanting to de-escalate was reflected in Indian Ambassador to China Pradeep Rawat's meeting with China's Foreign Minister and State Councillor Wang Yi.
The Indian readout quoted Rawat agreeing with Wang on the "importance of bilateral relations for Asia and the world." The only point of divergence between the two countries is the border issue.
The Chinese believe that larger areas of mutual interests can still be continued first to build confidence and trust in the bilateral relationship. On the other hand, India sees the decade-old border issue as a significant source of instability, needing immediate resolution. 
Also, India only informally criticized China for putting a 'technical hold' on the listing of Jamaat-ud-Daawa (JuD) chief Hafeez Saeed in the UN Security Council 1267 ISIL and al-Qaida Sanctions Committee.
Harsh rhetoric on non-state extremist terror from Pakistan has been absent from Indian statements, or any reference to terrorism is without naming Pakistan directly.
It is not to mention the repeated olive branches to India from former Prime Minister Imran Khan, his successor Shehbaz Sharif, and his Foreign Minister Bilawal Bhutto. It means the desire to normalize ties with India is across the political spectrum in Pakistan.  
So far, Prime Minister Modi has read the writing on the wall and has correctly calculated that the US will not be rushing to its aid if a Himalayan war with China breaks out again.
In Europe, not defending Ukraine directly and merely pouring in weapons did not look commensurate and in harmony with the scale of condemnation heaped on Russia's "brutal, unprovoked invasion."