The US Air Force is reportedly mulling over a proposal to land its strategic bombers in South Korea and conduct regular deployments of these mighty aircraft in and around the Korean Peninsula. 
The potential of deploying bombers in South Korea followed the announcement of plans to deploy a US nuclear-armed submarine to the East Asian country for the first time since 1981 under the "Washington Declaration." 
In an interview with Nikkei on April 27, Gen. Kenneth Wilsbach, the head of the US Pacific Air Forces, discussed the prospect of deploying bombers in South Korea.
Wilsbach said that he had observed a decrease in North Korea's missile launch failures over the last five years and improved their missile launching capabilities. "They clearly have perfected, or maybe not perfected, but certainly improved their ability to launch," he added. 
In April, Pyongyang conducted a test launch of a solid-fuel intercontinental ballistic missile, the Hwasong-18. Wilsbach acknowledged that North Korea had moved away from liquid-fueled, short-range ballistic missiles. 
He stated that this shift indicates technological and operational advancement in North Korea's missile capabilities. 
Solid-fuel missiles have the advantage of being preloaded with fuel, allowing for a quicker launch preparation time than liquid-fuel missiles. This makes it more challenging for the US military to detect a launch in advance, as the missiles can be easily concealed.
To counter this threat, the US military may resort to more frequent bomber operations in and around the peninsula and even consider the possibility of landing on the peninsula, according to Wilsbach.
He also mentioned the option of enhanced air force exercises between the US and South Korea as a potential strategy. The landing of B-52 Stratofortress and B-2 Spirit stealth bombers in South Korea would clearly demonstrate the US Air Force's capabilities. 
These bombers are easily distinguishable due to their size and shape, and both can carry nuclear weapons. Following North Korea's nuclear test in 2016, strategic bombers landed in South Korea. However, there have been no reports of such landings since then.
While the US bombers usually fly over the Korean Peninsula during joint military exercises, the prospect of them touching down on South Korean soil would be a powerful display of military cooperation between the two countries. 
Wilsbach Eyes Trilateral Drills
US President Joe Biden and South Korean President Yoon Suk-yeol adopted the "Washington Declaration" on Wednesday to strengthen their alliance. 
The declaration pledged to increase the visibility of strategic assets in the Korean Peninsula and deepen coordination between the militaries of the two countries. 
As part of this commitment, the US Navy will reportedly deploy an Ohio-class submarine capable of carrying nuclear weapons to South Korea. This marks a significant step in bolstering the US-South Korea defense partnership and sends a clear message to potential aggressors in the region.
Under the new declaration, US nuclear submarines may be allowed to dock in South Korea for the first time in 40 years. Experts believe that the potential presence of a US Navy ballistic missile submarine in a South Korean port would only have symbolic value. 
Experts further suggested that the US seeks to reassure one of its key allies by demonstrating its commitment to their mutual defense.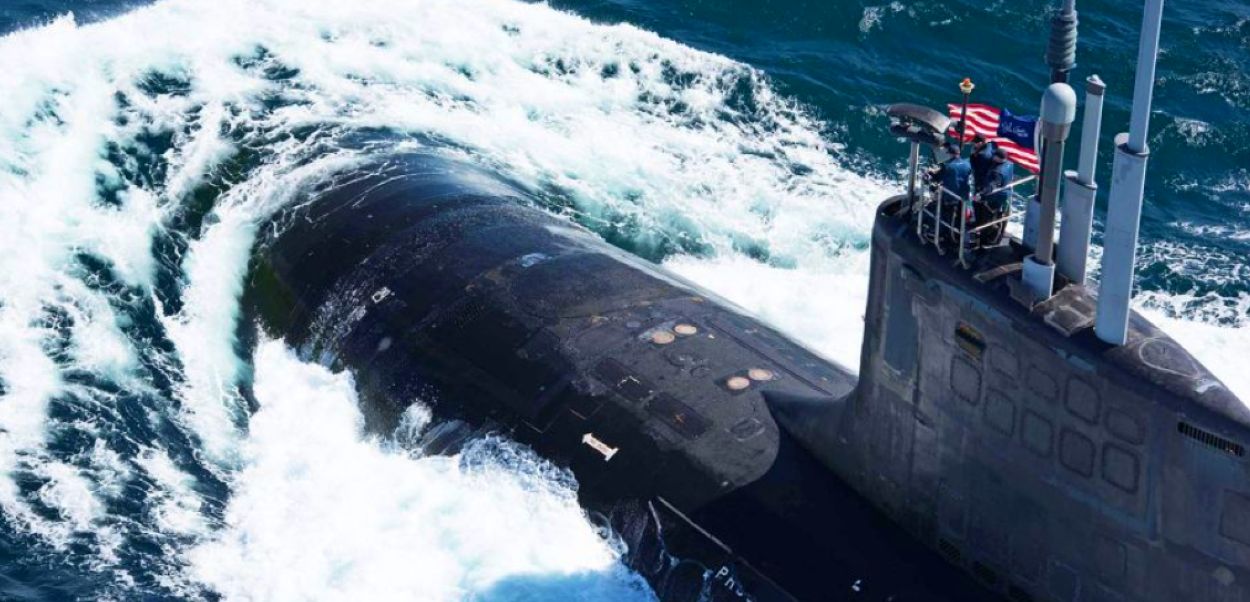 North Korea's threats have led some in South Korea to advocate for the country to develop nuclear weapons. However, the US opposes nuclear proliferation and is instead working to reassure its ally by increasing its military presence in the region. 
This includes deploying nuclear-capable B-52 bombers and other measures to strengthen the defense capabilities of both countries. 
Wilsbach also expressed interest in conducting trilateral air force exercises involving the US, South Korea, and Japan.
While most US Air Force joint exercises in the region are conducted bilaterally, the top US military general has stated his desire to see more trilateral operations. 
Despite acknowledging that each country has its own opinions, he stated that no major obstacles are preventing the exercises from taking place. 
In addition to North Korea, the US closely monitors China's actions in the region. There has been a significant increase in friction between US and Chinese forces, with reports of Chinese military pilots intercepting American planes in aggressive maneuvers.
In a recent incident on April 28, China's People's Liberation Army scrambled fighter jets to intercept a US Navy P-8A Poseidon aircraft that was flying over the Taiwan Strait. 
While the Chinese Foreign Ministry often blames the US for such incidents, Wilsbach found such accusations to be "ridiculous and preposterous."
The US Air Force general also pointed out that such incidents are happening with US allies' and partners' aircraft, including Japanese, Canadian, and Australian aircraft. 
According to US intelligence, China has reportedly set a target to invade Taiwan by 2027. However, Wilsbach noted the difficulty of such an invasion, stating that amphibious operations are one of the most challenging military operations to conduct, and there are only a few viable landing sites on the island.
He anticipates that China may use its navy's surface-to-air missiles to limit the ability of US aircraft to approach Taiwan. He also mentioned the need for more American long-range anti-ship missiles.