In recent years, the US has been relying heavily on two of its biggest adversaries — China and Russia, to procure critical minerals essential to producing ammunition.
As tensions increase with China and relations with Russia are in the pits because of the ongoing Ukraine war, US lawmakers are becoming increasingly wary of risks related to the supply of these critical minerals.
Antimony is one of the minerals that has become the central focus of recent US Congressional efforts to shore up the strategic reserve of critical minerals, known as the "National Defense Stockpile.
The mineral antimony is critical to the defense-industrial supply chain, as it goes into the production of everything, from armor-piercing bullets and explosives to nuclear weapons, as well as other military gear, such as night-vision goggles.
China Dominates Antimony Market
Antimony is a semi-metallic chemical element that can exist in two forms, the metallic form in which it is bright, silvery, hard, and brittle, and the non-metallic form in which it is a grey powder. It is a poor conductor of heat and electricity, is stable in dry air, and is not affected by dilute acids or alkalis.
Antimony compounds have been known since ancient times and were powdered for use as medicine and cosmetics, often known by the Arabic name Kohl.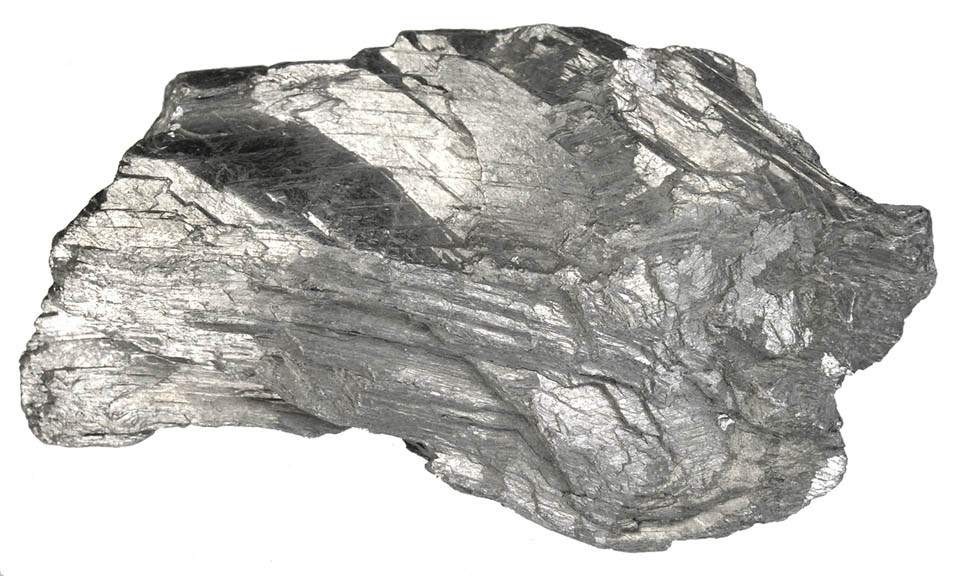 According to IndexMundi, a comprehensive data portal with country-level facts and statistics, China dominates the world antimony reserves by a considerable margin, with over 145,000 tons of reserves.
After China, Canada is the second-largest producer of Antimony with only 7000 tons of reserves, while Russia is in third place with an estimated 6, 500 tons.
A report by the US Geological Survey in 2020 said, "China is the largest producer of mined and refined antimony and a major source of imports for the United States." The report also noted that China is "losing market share with Russia," with Tajikistan gaining ground in the global market.
US To Curb China's Grip On Antimony
Therefore, the House Armed Services Committee released a draft legislation on June 8 to address China's dominance over the antimony supply chain.
A report accompanying the bill would require the manager of the national defense stockpile to brief the committee on the status of Antimony by October while providing "a five-year outlook of these minerals and current and future supply chain vulnerabilities.".
"The committee is concerned about recent geopolitical dynamics with Russia and China and how that could accelerate supply chain disruptions, particularly with antimony," the report noted.
During World War 2, Japan had cut off the US supply of Antimony from China, following which the US started procuring the mineral from ore in an Idaho goldmine. However, that mine ceased production in 1997.
The US Geological Survey's 2020 report says, "There is no domestic mine for antimony."
Apart from Antimony, the national defense stockpile comprises other minerals such as titanium, tungsten, cobalt, and lithium, which lawmakers expect will plummet by fiscal 2025 due to a lack of corrective measures.
EurAsian Times had earlier reported on the increasing use of titanium in the new generation of American military aircraft such as F-22 Raptors and F-35, especially after the year 2000.
Additionally, vehicle armor, frames, and naval vessel components use titanium. However, many of the world's titanium ore come from Russia, while other sources include China, Kazakhstan, and Japan.
A recent EurAsian Times article stated that titanium alloys account for approximately 15% of the Boeing 787 airframe by weight. The Airbus A350XWB is about 14% landing gear, pylons, attachments, door surrounds, frames, and other parts also use titanium.
"This explains why titanium is not included on the European Union (EU) sanctions list or the US. Europe's largest aerospace company, Airbus, has warned that including titanium in future sanctions against Russia would hurt Europe's aerospace industry more than it would Russia," the article reads.
The draft legislation would also require the US Defense Department to set up a policy of recycling spent batteries to reclaim "precious metals, rare earth minerals and elements of strategic importance (such as Cobalt and Lithium) into the supply chain or strategic reserves of the United States."
Shoring Up Stockpile 
The US lawmakers' recent interest in shoring up the national defense stockpile of strategic minerals is a significant rollback from its policy of repeatedly authorizing multimillion-dollar reserve sales over the past several decades to fund other programs.
At its peak during the beginning of the Cold War in 1952, the stockpile was valued at nearly $42 billion in today's dollars. That value has come down to $888 million as of last year.
Meanwhile, the Defense Department submitted its own legislative proposal to Congress last month, asking lawmakers to authorize $253.5 million in the defense authorization bill to procure additional minerals for the stockpile.
Rep. Seth Moulton, D-Mass., who sits on the House Armed Services Committee, led seven Republicans in April in asking the defense appropriations subcommittee to provide an additional $264 million in funding for the stockpile for FY23.
"The current stockpile is inadequate to meet the requirements of great power competition," the lawmakers wrote. "The [national defense stockpile] is no longer capable of covering the Department of Defense's needs for the vast majority of identified materials in the event of a supply chain disruption."