The US might find it hard to keep supplying Ukraine with 155 mm artillery shells, given the post-Covid industrial difficulties and the general decline in American manufacturing itself.
While running out of its own inventory of the M795 155 mm shell, and Ukraine having already used possibly tens of thousands so far, the recent tactical victory at Kharkiv might just spur the US to find a solution – as President Volodymyr Zelensky portrays it as a first major turnaround in the six-month-long war.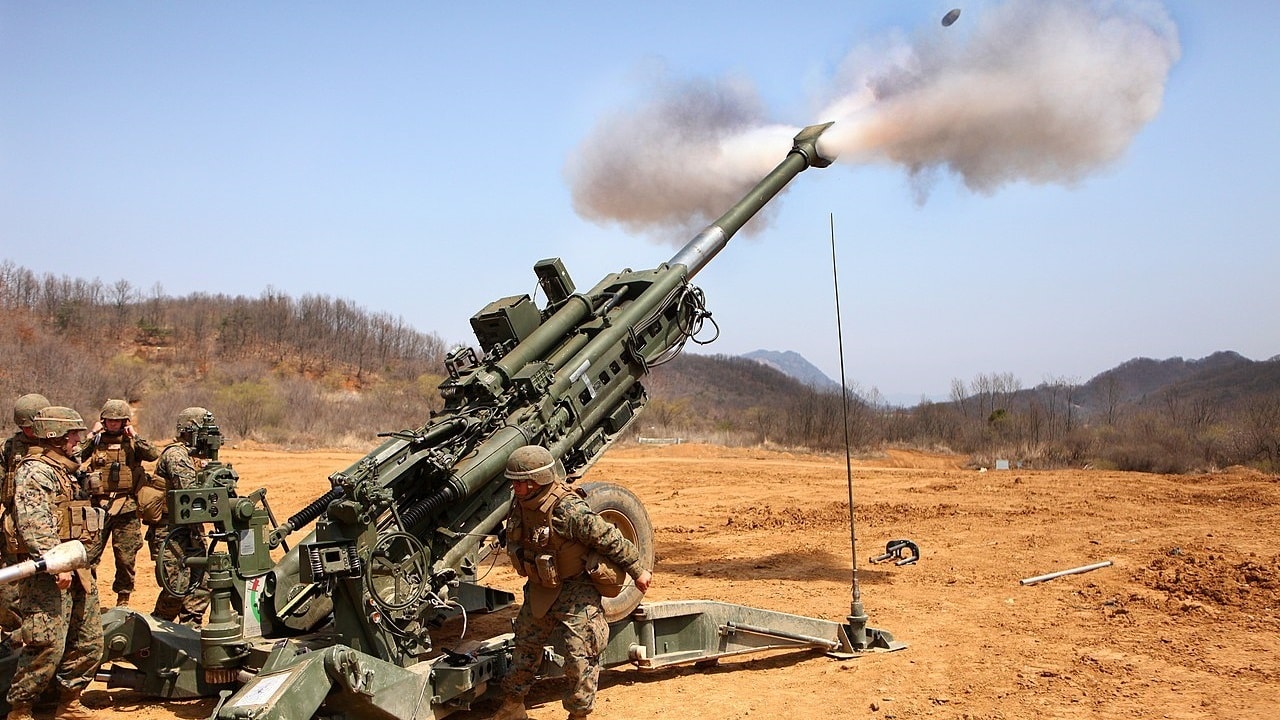 The US Army, on August 18, released a survey to find companies that can produce 12,000 M795 155 mm artillery shells a month. This was after depleting its own stockpile when it supplied 800,00 rounds to Ukraine as of early September.
"A description of existing production capacity projected monthly production and delivery capability of 12,000 projectiles per month, maximum monthly production capacity, and if they have made this item or similar items in the past," read the survey.
The "potential sources within the United States and Canada" are expected to be able to "Load, Assemble, Pack (LAP) and deliver the 155 mm M795 High Explosive (HE) Projectile."
'Just for Ukraine' – After Cutting Production, US Army Wants to Revive the Factory Floor
The M795 is the standard ammunition for the M777 lightweight towed howitzer used by the US Army and US Marine Corps. As of September 8, the US has transferred 126 M777 guns to Ukraine since Russia's military intervention began on February 24.
This is part of a $14.5 billion security assistance program, according to a Department of Defense (DoD) factsheet.
However, in June 2021, the Army announced cutting its spending on 155 mm shells to $174 million from $306 million for the fiscal year 2022.
Reports quoted officials citing "budget pressures" rather than "operational needs such as the drawdown from Afghanistan." Wanting to repurpose the money saved for other modernization efforts, the Army ensured that it had enough rounds to expend for training purposes.
The US Army hoped to fund the development of new systems like the rocket-assisted XM113 and the Extended Range Cannon Artillery costing $51.1 million with the saving.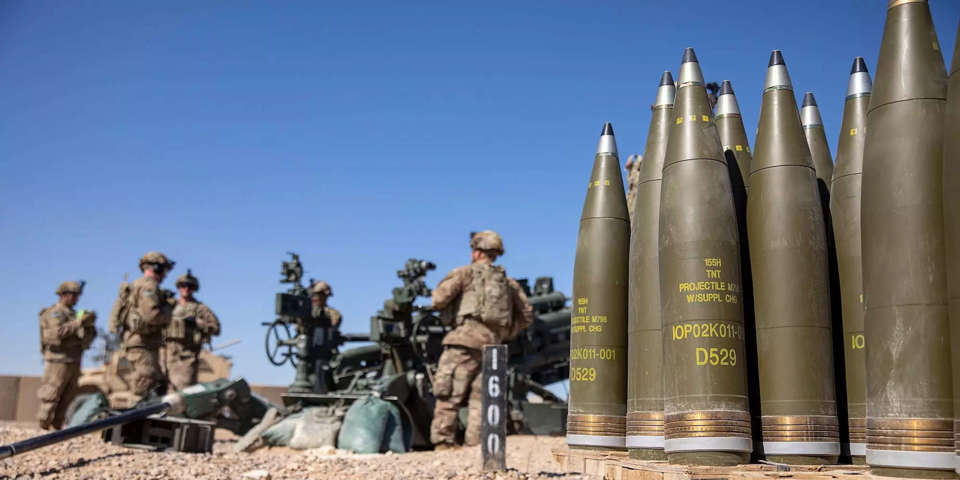 Meanwhile, long-range artillery has become the decisive factor in Ukraine, with Russia's advantage in both gun and tube rocket systems and Ukraine losing most of its Soviet-era artillery pieces and shells.
Besides, Russia claimed to have destroyed multiple M777 and the M142 High Mobility Artillery Rocket System (HIMARS) since the US began transferring the systems.
Ukraine Uses 5,000 a Day – But US Wants To Produce 500 & Russia Can Make 2,000
By June, Ukraine was using 5,000 to 6,000 rounds every day, but with a ratio of only one piece for Russia's 10 to 15 artillery pieces, the deputy chief of Ukraine's military intelligence, Vadym Skibitsky, said in a Guardian report.
The report also said Ukraine's military intelligence believes Russia can continue fighting at the current rate for another year without having to manufacture more weapons or mobilize the population.
Skibitsky also added the near impossibility of being able to take back southern Ukraine's Kherson and Zhaporizhzhia, where Russia has dug in for the "long haul," building even "double" and "triple" lines of defense.
Secretary of Defense Llyod Austin, on September 8, announced the US's readiness to "integrate," "work together," and "innovate" Ukraine's own "long haul" against Russia.
But that would first require being able to produce 12,000 rounds a month (144,000 a year), which translates into 500 rounds per day, far from meeting Ukraine's daily need of 5-6,000.
Interestingly, Russia-critical media itself notes Russia's sheer military industrial wherewithal that could churn out 570,00 artillery ammunition annually as of 2017, which translates to 47,500 a month (almost 2,000 a day) – four times what the US aims to do.
Heavy use of artillery by Ukraine was also putting Germany's own Panzerhaubitze-2000 (PzH-2000) Self-Propelled Howitzer (SPH) out of action.
Ukraine was firing far above 100 shells a day, stipulated as "high intensity" by the system's manufacturers Krauss-Maffei Wegmann (KMW), Rheinmetall, and the primary user, Bundeswehr (German Army).
Concerns with post-Covid supply chain disruptions is another issue the US industry might run into. It figured in Lockheed Martin's media interactions regarding the Javelin missile and the F-22 Raptor, where they said ramping production and getting vendors in order would take a very long while.
To 'Arm' Ukraine, US Allies' Unarm' Themselves
Lastly, arming Ukraine from its stockpile has been an irritant between US allies. In May, Poland expressed disapproval of Germany's inability to replenish Warszawa with old 'Leopard' tanks after the latter sent Ukraine dozens of its Soviet-era T-72 tanks.
Poland was hoping for a circular deal that Germany had with the Czech Republic, where Berlin restocked Prague's armor with older variants of the Leopard tank (possibly the Leopard 1) after it, too, sent its Soviet-era tanks to Ukraine.
Meanwhile, Canada too said it was expecting South Korea to replenish its arsenal of 155 mm rounds in May this year. Ottawa had sent 20,000 additional such rounds to Ukraine. South Korean defense ministry officials said the deal could involve up to 100,000 shells from Seoul's own reserves.