As a C-RAM air defense system thwarted a possible drone attack on the American embassy in Baghdad, it would be interesting to assess if the high-tech US systems can stand up to Chinese drone swarms.
Why China's New Refueler Y-20 Sends Ominous Signals To India & Others In The Indo-Pacific?
C-RAM (counter rocket, artillery, and mortar) is a kind of point-defense system. It comprises different sub-systems, which provide command and control capability, along with the ability to sense incoming rounds, warn, respond, and intercept, according to Interesting Engineering. 
On July 6, the C-RAM system installed at the US embassy in Baghdad was seen firing long bursts of 20-millimeter high-explosive incendiary tracer, self-destruct (HEIT-SD) ammunition. Earlier, the system had shot down enemy rockets.
⚠️??#URGENT: Missiles detected above United States Embassy in Baghdad, Iraq#Baghdad l #Iraq
Air defenses are currently engaging targets over the United States Embassy. Multiple projectiles are continuing to be detected.
Americans should avoid the area!
pic.twitter.com/JEm6Qn8CTe

— Intel Point ALERTS (@IntelPointAlert) July 5, 2021
Amid a rising threat of artificial intelligence (AI)-enabled drone swarms, countries around the world are investing in counter-UAS technologies to defend their troops against cheap, low-lying autonomous combat vehicles.
Last month, Israel reportedly became the first country to use aerial laser weapons against hostile drones. According to Israeli Defense Ministry, it had used "laser technology on an aircraft to intercept targets in an operational simulation".
Why India May Never Acquire Israel's Iron Dome Missile Defense System Despite Being The Best In The World?
This announcement came in the backdrop of the Gaza conflict in which Israel's Iron Dome intercepted and destroyed a barrage of rockets fired by the militant outfit Hamas.
US Army's High Energy Laser Plan 
The US, on the other hand, is focusing on ground-based lasers to form a short-range air defense system against unmanned aerial vehicles (UAVs).
The National Interest reported that the US Army is developing next-generation laser technology to effectively thwart drone attacks.
A laser weapon uses "beams of light to produce intense heat". The laser destroys UAVs by burning through the drone's skin and damaging critical bits of the airframe. Their agility and precision make them efficient and cost-effective to thwart drone attacks as compared to using missiles and cannon shells.
The benchmark of a powerful drone is the distance its laser beam can cover effectively — the longer the laser can hit, the better the drone is.
The US Army plans to mount a 50-kilowatt laser upon their Stryker armored vehicles and deploy the first such four-vehicle laser platoon by 2022, the report stated.
The US is also eyeing a more powerful laser system to defend against faster and more agile cruise missiles that fly towards the target at 500-600 miles an hour.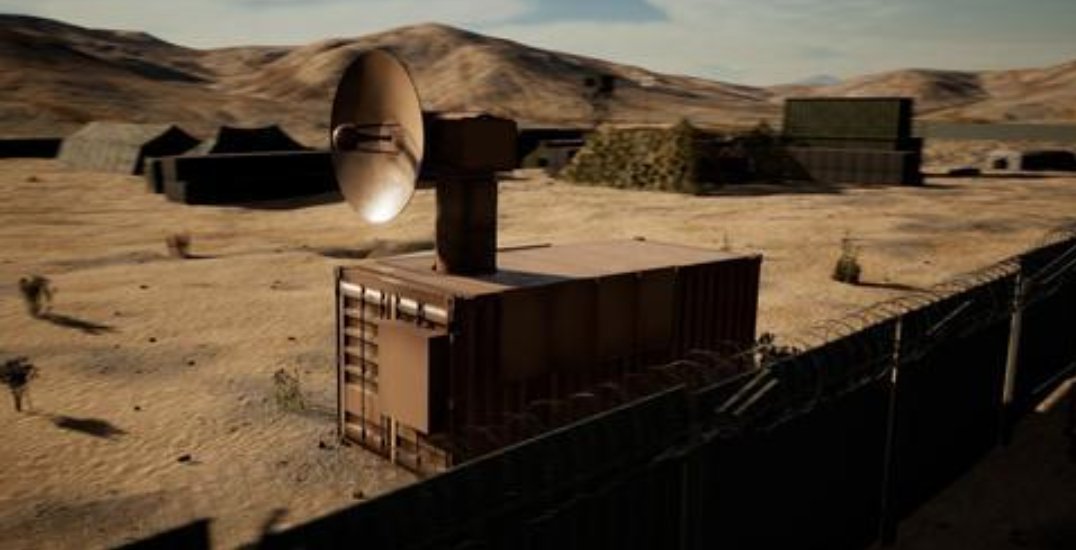 In 2019, the US Army signed a $130 million contract with Lockheed Martin to develop a 100 KW High Energy Laser (HELAS) system to be mounted on a tactical truck. This was said to be an interim step towards the development of a 250-300 KW laser weapon, according to The National Interest.
Experts suggest that in order to burn down a cruise missile before it reaches the target, a laser with a power of up to 300 to 600-kilowatt is necessary.
The US also plans to integrate its Indirect Fire Protection Capability (IFPC) with the HELAS and deploy a four-vehicle prototype platoon by 2024.
The EurAsian Times earlier reported that the US Air Force is developing an electromagnetic microwave weapon called Tactical High Power Operational Responder (THOR), which uses highly focused energy in the form of a sonic, laser, or microwave to attack the drone swarms.
Last year, Lockheed Martin released an animated video showing the use of a tactical airborne laser pod fitted in an F-16 fighter aircraft taking down a hostile missile fired from an enemy ship.
The company recently delivered the High Energy Laser and Integrated Optical-dazzler with Surveillance (HELIOS) system to the US Navy to be integrated with an Arleigh Burke-class destroyer.
"The scalable laser design architecture spectrally combines multiple kilowatt fiber lasers to attain high beam quality at various power levels," the company's press release stated.
The company also equipped ATHENA (advanced tactical high energy asset) — into existing military infrastructure to defend against UAV systems. During trials, the US Air Force shot down multiple fixed-wing and rotary drones.
The Threat Of Chinese Drones
The Chinese are proliferating the use of UAVs in combat and investing in advanced technologies to develop next-generation drones.
Indian Air Force Shows Its Prowess With 'Swarm Drone Technology'; Tweets Images: Watch
From armed drones like Sharp Sword that was first tested in 2013, China now has multiple models of UAVs in service including, fixed-wing CH-3 and CH-4 and medium-altitude, long-endurance (MALE) Wing Loong 1 and 2.
Reports suggest that the country is also developing "hypersonic" drone technology.
Recognizing the emerging threat from its adversaries, the US Department of Defense (DoD) has invited bids to build powerful counter-drone systems under "Counter Small Unmanned Aerial System High Energy Laster," or C-sUAS HEL.
"The exponential growth of small unmanned aircraft systems (sUAS) creates new risks for the DoD. Technology trends are dramatically transforming legitimate applications of sUAS while simultaneously making them increasingly capable weapons in the hands of state actors, non-state actors, and criminals," DoD stated.