The US and Japan held a Security Consultative Committee "2+2" meeting on January 7. In the joint statement, both sides raised strong concerns about China's growing clout, as well as the North Korean threat.
Leaders from Tokyo and Washington vowed to work together against efforts to destabilize the region.
China's growing aggressiveness in the region is a cause of worry for both the US and Japan, as well as their other allies in the Indo-Pacific region. There appears to be a direct military threat from Beijing, which is far ahead of the West in terms of developing hypersonic missiles and technology.
In a recent report, EurAsian Times had taken a deep dive on China's achievements, which includes software that can help land aircraft and drones traveling at hypersonic speeds and calibration tests of a one-meter-class hypersonic aerodynamic wind tunnel. Beijing has also developed an advanced engine-manufacturing process for hypersonic projectiles.
The US has already acknowledged that it has conducted far fewer tests of hypersonic missiles compared to China. The country renewed research in this field fairly recently after pausing it in the early 2000s.
The virtual 2022 U.S.-Japan Security Consultative Committee meeting https://t.co/KI93mJHMmd

— U.S. Forces Japan (@USForcesJapan) January 7, 2022
Besides China, yet another adversary in the region — North Korea — also poses a hypersonic threat. The country's state media announced the successful testing of a hypersonic missile earlier this week. The state news agency KCNA said that the missile "precisely hit" a target that was located 700 kilometers away.
This test follows the country's leader Kim Jong-un's promise to continue strengthening Pyongyang's defense capabilities due to an increasingly unstable military environment on the Korean peninsula that he made in his New Year's address to the nation.
With the latest launch, first detected by the Japanese coast guard, North Korea has joined a handful of countries, including the US and China, in attempting to develop hypersonic missiles. Although Pyongyang had tested a variety of missiles last year, the addition of hypersonic weapons to its arsenal is a lot more dangerous.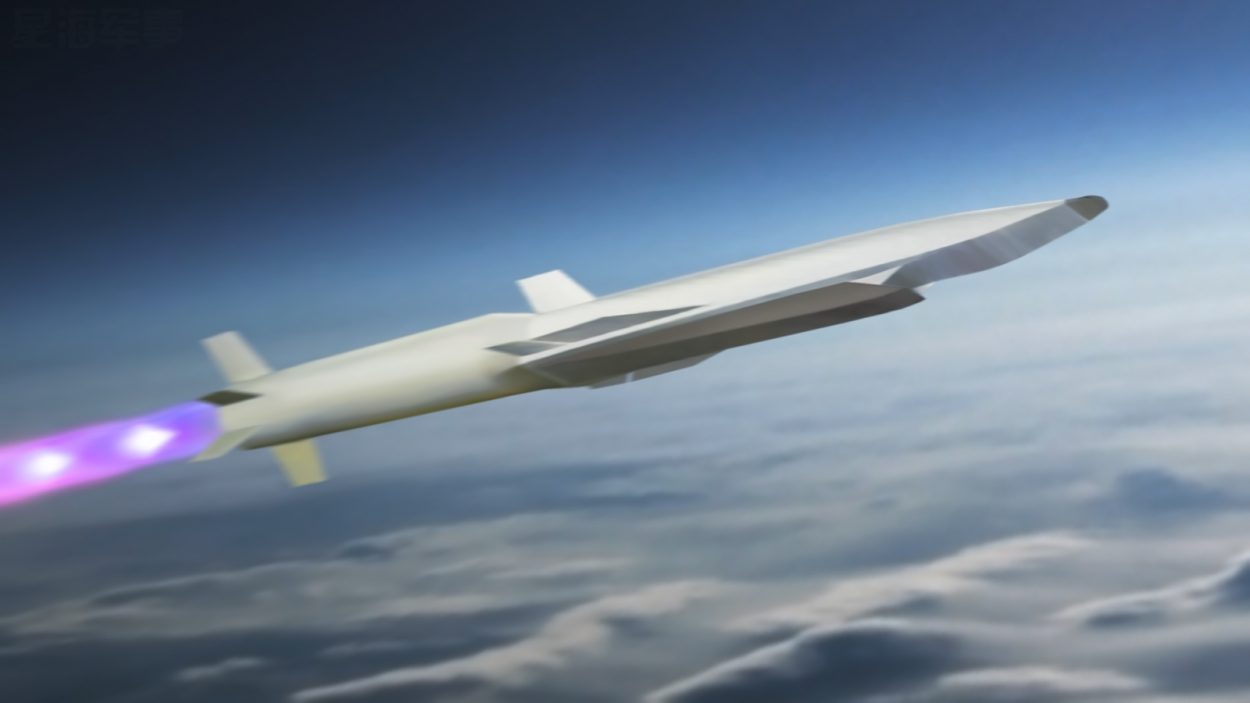 Unlike ballistic missiles which travel in a largely predictable parabola, hypersonic weapons can travel laterally, close to the earth's surface, and then hit a target much faster due to their high speed. Their trajectory is largely unpredictable and not vulnerable to interceptions, yet.
In light of these threats, Japan has stepped up military cooperation with Western allies. This includes the recent deals signed with Australia and the US.
Reciprocal Access Agreement 
On January 6, Japan and Australia signed a "historic" defense treaty during a virtual summit between Australian Prime Minister Scott Morrison and his Australian counterpart Fumio Kishida.
The treaty, Japan's second such pact, is called the Reciprocal Access Agreement (RAA). The agreement was signed following more than a year of talks and will reportedly facilitate joint exercises and the faster deployment of both the countries' military personnel.
The treaty will also ease restrictions on the transportation of weapons and supplies for disaster relief operations and joint training exercises.
Morrison said that the RAA would "contribute to a secure and stable Indo-Pacific" as China augments its military and economic might in the region. Kishida, on the other hand, called the agreement "a landmark instrument which will elevate security cooperation between the nations to new heights."
US-Japan 2+2 Summit
Just a day after signing Tokyo signed the treaty with Australia; Japan and US held a virtual 2+2 summit involving their foreign and defense ministers — US Secretary of State Antony Blinken, US Secretary of Defense Lloyd Austin along with Japanese Foreign Minister Hayashi Yoshimasa and Japanese Defense Minister Kishi Nobuo.
Following the talks, the two sides released a joint statement in which they pledged to "work together to deter and, if necessary, respond to [China's] destabilizing activities in the region."
Nobuo Kishi told reporters that "we need to pursue all available means including cooperation with the United States to strengthen comprehensive missile defense capabilities" while Blinken pressed on the need for the alliance to develop new tools, citing Russia's military buildup against Ukraine, Beijing's aggression over Taiwan, and North Korea's latest missile launch as threats.
It appears that the two countries have agreed to deepen scientific cooperation on military technologies. This includes innovation in technologies that defend against hypersonic weapons and in advancing space-based capabilities, Blinken said.
Alongside this, Blinken also declared that the two nations would sign a new five-year host nation support framework in the coming days. This likely refers to Tokyo's financial contribution to maintaining US troops on Japanese soil.
Under this pact, Japan is to spend $9.33 billion over the course of the next five years towards the upkeep of US forces in the nation. Currently, there are approximately 54,000 US troops in Japan.
This additional expenditure will comprise a 4.6 percent increase in yearly spending for Tokyo. Japan has already been ballooning up its military budget owing to geopolitical tensions recently.
Beyond military expenditure division and research cooperation, the ministers also highlighted their concerns about the situation of human rights in China's Xinjiang and Hong Kong regions. Emphasis was laid on the importance of peace and stability in the Taiwan Strait.
As the two countries have sought to coordinate their efforts to promote what they call a "free and open" Indo-Pacific region, Beijing has accused Tokyo and Washington of ganging up against China and fanning regional confrontation.
Concerns regarding China have been leading to greater cooperation and integration between the US and Japan's forces for a while.
In December last year, the first joint drills were held between the Marines and Japan's Self-Defense Forces. They practiced destroying maritime targets using surface-to-ship missiles, controlled by Japanese and American officers working alongside each other.
This preparation is because of Japan's concern caused by Chinese moves to gain control of the Japanese-administered Senkaku/Diaoyu islands in the East China Sea. While Japan's pacifist constitution will restrict it from getting involved in any clash over Taiwan, its leaders in Tokyo believe that any such conflict would spill over to nearby Japanese islands.
In response to these developments, China has also taken a strong stance. The foreign ministry spokesperson, Wang Wenbin, told reporters at a daily briefing in Beijing that the country "deplore[s] and firmly oppose[s] the gross interference in China's internal affairs by the US, Japan, and Australia and the fabrication of false information to smear China and undermine the solidarity and mutual trust of countries in the region."