China continues demonstrating its threatening postures on the Himalayan heights or in the waters of the Indian Ocean. From Indian sources, we learn that China is heavily concentrating on arms and war machines close to the LAC in Ladakh.
Satellite pictures have shown China is heavily deploying war machines along the LAC. It explains the intentions of China. Moreover, no progress is noted in the long and tortuous talks between the commanders of the two sides, who are now poised with an eyeball-to-eyeball stance at the LAC.
Indian Minister of External Affairs S Jaishankar has been saying that the Sino-Indian border in Ladakh is not normal.
In a sense, India should be thankful to China for waking it up from a deep slumber about the security of its borders, particularly to the east.
The balloon of Hindi-Cheeni bhai bhai (Indians & Chinese are brothers) forged in the aftermath of the Bandung conference proved fake and frivolous. China was playing its nefarious game while India was daydreaming with the fragile panchsheel meaning five cornerstones of peace.
India-US Reaper Drone Deal
Both countries are keen that the predator-armed drone deal should conclude, so that surveillance over the Indian Ocean and the Line of Actual Control is strengthened. The discussions on this deal stretched to nearly five years, and an American official familiar with the deal has said that "now the ball is in the court of India."
Without explaining what it meant, the indications are that there are no bureaucratic bottlenecks or regulatory issues connected with the deal.
Assistant Secretary for Parliamentary Affairs Jessica Lewis was asked by reporters what was the cause of the delay in concluding the deal announced way back in 2017. She did not elaborate on the matter but cryptically said she must take that back and check on that.
The reports say that for unknown reasons, the question of finalizing the deal has been pending for a long time. But now that the Indian National Security Adviser Ajit Doval is in the US, he has been conferring with the top American leadership, including his counterpart, Jack Sullivan.
Drone deal is a matter of priority because both adversaries of India, namely China, and Pakistan, are reported to be cooperating in the matter of the drone production industry because Pakistan thinks drone warfare in Kashmir could be result-oriented as far as Pakistan's drones have been performing successfully in Jammu and Kashmir.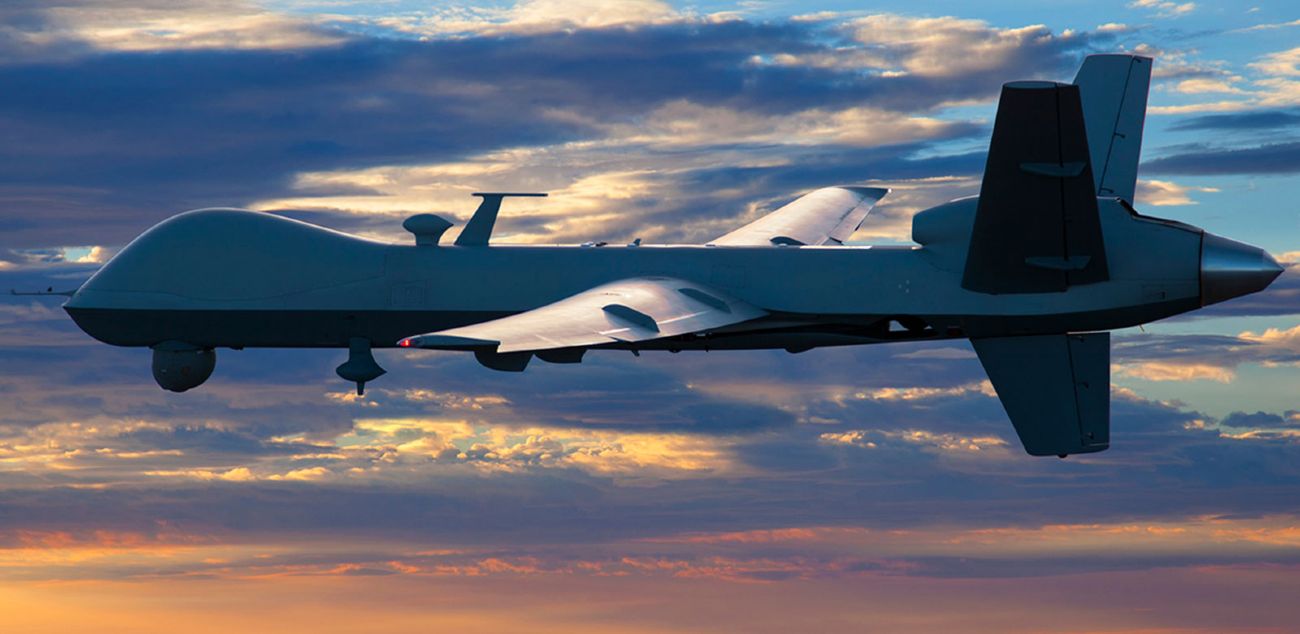 Moreover, Pakistan is keen to buy drones from Turkey as Bayraktar II is highly accurate and efficient. It brought havoc to the Armenian tanks and artillery in the recent war between Azerbaijan and Armenia on the Caspian shore.
Biden administration is also keen that the deal should be finalized because it would mean creating hundreds of jobs. As the presidential election in the US is not far away, the project would further strengthen Biden's claim for a second term.
At the same time, India, too, is headed for the 2024 parliamentary election and would also need to present the successfully concluded deal as another feather in its hat.
"For its Indian handlers, MQ-9B would enable them to fly farther than anything else in this category, spend more time in the air and handle a greater diversity of missions than any other similar aircraft.
The Sky Guardian and Sea Guardian can deliver full-motion video in virtually any conditions, day or night, and other kinds of detailed sensing with their onboard systems," Vivek Lal, chief executive of General Atomics Global Corporation, told PTI.
"The aircraft also can carry a wide variety of specialist payloads if they must adapt to a specific mission. A Sky Guardian becomes a Sea Guardian. For example, when it carries a 360-degree maritime search radar that gives users a quality of maritime domain awareness they can't achieve any other way," he said.
Lal said that artificial intelligence, machine learning, and other sophisticated technologies help unlock the rich feed of insight from these aircraft, analyze it, and distribute it to those who need it to make quick decisions.
Other payloads include communications relays — so the aircraft can serve as a node connecting forces over land or sea — or other intelligence, surveillance, or military systems. He added that these aircraft could conduct search and rescue, help fight wildfires, support customs authorities, augment naval forces, and perform many other tasks.
In short, MQ-9B is the premier multi-role, long-endurance remotely piloted aircraft today. It is in high demand. Lal concluded that Japan, Belgium, Great Britain, and several other nations are flying or are on track to begin flying them.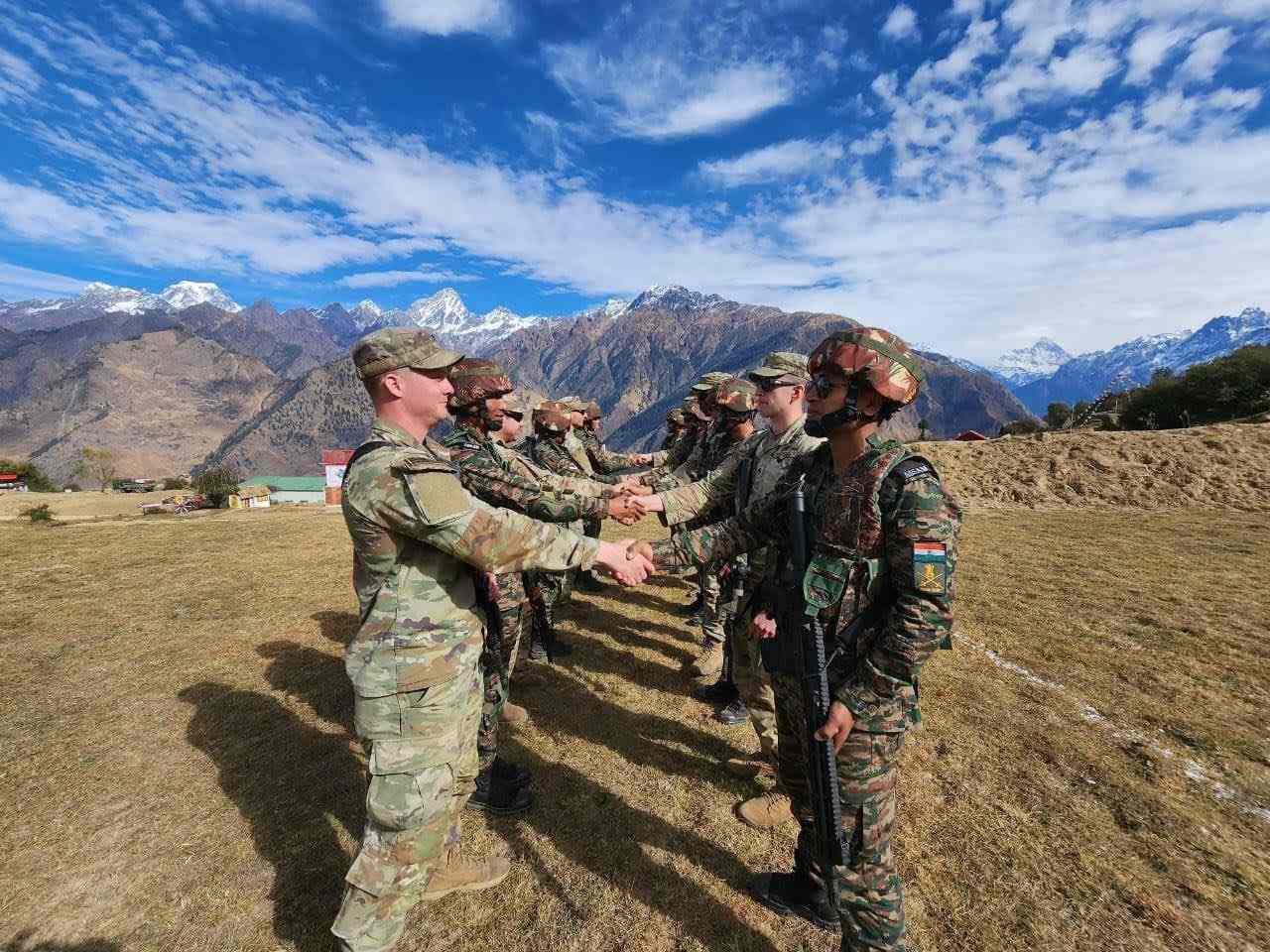 Progressive Partnership
Earlier, Assistant Secretary of State for Political-Military Affairs, Jessica Lewis, told reporters that the India-US defense relationship has progressed.
"When we look at the relationship with India and our security cooperation with India and the defense relationship with India over the past ten years or even a little bit longer, we've seen that grow and evolve and change…in very positive ways," Lewis said in response to a question.
"I think all the discussions (during this week's Ice-T dialogue) are in that context," she said, a day after the two countries embarked upon the ambitious initiative in critical and emerging technologies.
"Everything from Indian procurement and/or consideration of US systems and India's competition, when they're having competitions for specific systems, to just the across-the-board relationship between our defense department, the Ministry of Defense. So, we see this as a place where we want to continue to work closely," she said.
Responding to a question, the State Department official said the US is ready to help India diversify its defense needs.
"When it comes to India, I think there are a whole host of options. We must work those out with the Indian government and see the needs. But I think there are a host of options that would guarantee us being able to find additional systems and ways to cooperate, obviously respecting India's sort of rules of the game in terms of how that works. There's a lot more that we can do together, and I hope we can continue to work on that," Lewis said.
In the final analysis, we understand that there is growing consciousness in both countries that, in the long run, the two democracies have to remain in close touch over defense preparations that can serve as a guarantee of peace and stability in the Indo-Pacific region and would be a deterrent to any intimidating posture of China on LAC.
India has to be militarily prepared to face any eventuality because the Chinese are unpredictable when rivalries go that deep.
KN Pandita (Padma Shri) is the former Director of the Centre of Central Asian Studies at Kashmir University. Views expressed here are of the author's.
Mail EurAsian Times at etdesk(at)eurasiantimes.com