The conflict in Ukraine has escalated tactically, with Russia "partially withdrawing" to the west of the Dnieper River following a successful Ukrainian offensive.
While Ukraine and the West claim it as a significant victory, many Russian observers explain the withdrawal as an incentive for negotiations, with some suspecting a Russian trap.
They believe Russia might be luring Ukrainian forces and then attack at an opportune time, depending upon the political outcomes of Moscow's diplomacy with Ukraine and the United States (US).
"The fact that Russian units are withdrawing orderly means there is no panic, and the Ukrainian attack has not been devastating. Russia fell back, hoping Zelensky would come to the negotiating table.
The Russian army has left behind military and intelligence groundwork to take back Kherson city. Ukraine has little to no independent Intelligence Surveillance Reconnaissance (ISR) system to observe what Russians have actually done in Kherson," said a military enthusiast on Telegram.
The partial withdrawal was officially announced by General Sergey Surovikin, the overall commander of the Special Military Operation (SMO), on November 9.
US General's Plain Speak
US Joint Chief of Staff General Mark Milley's assessment of the Russian pullback appears to lend credence to the Russian defence enthusiast's observation.
The New York Times (NYT) reported Milley to have pointed to satellite images showing the Russians digging trenches and establishing firm defense lines through most of the occupied territory in preparation for the winter. "The pullback from Kherson appeared to be aimed at setting up a more defensible position," the report quoted Milley's observations.
The grim realization that Russia has won the war but only lost a small battle has long been sinking in the US administration before the Russian drawdown from Kherson.
But Milley knows not to go against his country's official hardline on Russia and show the US losing its proxy war. Milley, therefore, frames his suggestions as a "strong voice for diplomacy in internal discussions in the White House, (without appearing to) undercut the Ukrainians."
That Russia had been planning the Kherson fall back for several months was evident when it declared the successful evacuation of 30,000 troops just two days after General Sergei Surovikin announced the withdrawal. This disproved Milley's prediction that the withdrawal would take several weeks.
The United Kingdom's Ministry of Defense (MoD) acknowledged the orderly withdrawal in its daily intelligence update on November 20. The retreat "was conducted in relatively good order," and its success "is likely partially due to a more effective, single operational command under General Surovikin."
Kremlin spokesperson Dmitri Peskov dropped the hint that Russia can take back Kherson and that the drawdown should not be misinterpreted as a retreat. He said they did not consider the partial withdrawal humiliating and that there are "no changes" to the Kherson region, which remains a part of Russia.
"The Special Military Operation continues," Peskov added. Kherson, along with Lugansk, Donetsk, and Zaporizhzhia, had voted in a September referendum to accede to the Russian Federation.
Ukraine meanwhile faces a 40% power cut after Russia's strikes on its energy infrastructure, with several photos of major Ukrainian cities under total darkness after dusk going around on social media.
There were talks on some Ukrainian groups about the Zelensky administration possibly undertaking an evacuation of Kyiv, but there was no official word on the rumors.
US Divided Over Ukraine?
Former National Security Advisor (NSA) to ex-US Vice President Mike Pence, General Keith Kellogg, also pointed to the "smart tactical" Russian move of blowing up the Antonovsky Bridge while withdrawing to the eastern bank of the Dnieper River.
"They put a major river between their forces and the Ukrainian forces. Now they (the Russians) are going to wait for winter (and) reinforce their forces after they train them," Kellogg said.
The situation is not lost on the Ukrainians, who themselves suspect a trap, which Newsweek observed as Kyiv "not celebrating" the Russian withdrawal. It quoted the head of the joint coordination center of Ukraine's Southern Defense and Security Forces, Natalia Humeniuk, who believes the "Russian occupiers (to) be creating a false impression about their true intentions."
Mykhailo Podolyak, Volodymyr Zelenskyy's top advisor, claims a significant number of Russian forces remain in Kherson and that Kyiv does not believe Russia will withdraw without a fight.
Meanwhile, Ukrainian Deputy Defense Minister Hanna Maylar told reporters that "Russians cannot be trusted" and that "the art of war includes the art of deceiving the enemy."
Russia's reasons for withdrawal remain primarily military and tactical. The Armed Forces of Ukraine (AFU) had successfully begun targeting thinly stretched Russian supply lines, making sustained combat untenable.
Russia switched to using Lancet-3 loitering munitions (kamikaze or suicide drones) to eliminate the need for long-range guns, rocket artillery, and the supply lines that feed them.
But Surovikin also alleged the threat to the primarily pro-Russian Kherson population by AFU attacks on the Antonovsky Bridge, Kakhovskaya dam, and strikes on residential buildings that starved residents of electricity, food, and water.
"In these circumstances, our top priority is to preserve the life and health of citizens and our military as much as possible," Surovikin had said in a previous interview on October 18 after he was appointed the overall commander of the Special Military Operation (SMO).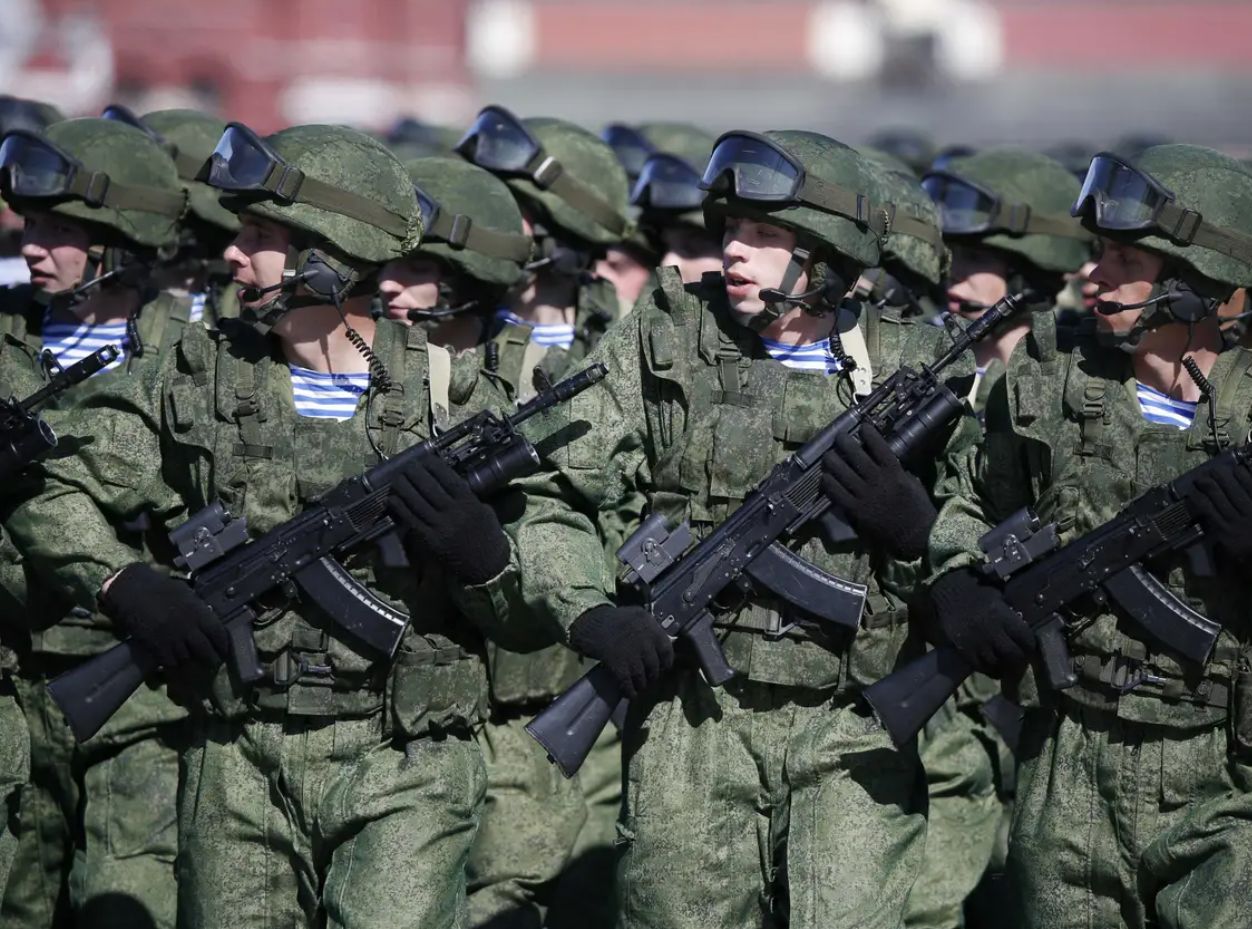 Will Russia Attack In Winter?
Milley's reading of the military situation was also preceded by reports of a split in the US administration over his call for "diplomacy," where National Security Advisor Jake Sullivan and President Joe Biden reassured Ukraine of continued US support.
After the NYT report about Milley's internal discussions, he went public with his push for peace at the Economic Club of New York. "When there's an opportunity to negotiate when peace can be achieved, seize it. Seize the moment," Milley said.
Speaking to the press aboard Biden's flight to the G20 summit in Indonesia, Sullivan said it is a "shared position across the US government" to help Ukraine achieve the "best possible battlefield position" to enhance their negotiating leverage. Biden also clarified they were "not going to engage in any negotiation…about Ukraine without Ukraine."
But Milley doesn't believe Ukraine can "completely kick out" Russia out of all of Ukraine, except for their "incredible" defense that stalled the Russian offensive. Whether Russia decides to attack in winter depends upon whether it views these developments in the US as genuine or a ploy to get Moscow to lower its guard and lead it to believe that the US wants an off-ramp.
The US and NATO nations also have genuine industrial, economic, and diplomatic constraints in continuing to fund and arm Ukraine. Chief is their depleting ammunition and weapons levels owing to arms transfers to Ukraine from their stockpile.
For the US, it is the "uncomfortably low" levels of 155mm artillery rounds. The US shipped 806,000 of them to Ukraine, besides a few dozen High Mobility Artillery Rocket System (HIMARS), around 8,500 thousand Javelin anti-tank guided missiles (ATGM), and roughly 1,400 FIM-192 Stingers from its armouries.
US officials and defense manufacturers also explain the sheer difficulty in replenishing stocks given the general decline in American manufacturing and post-Covid industrial supply chain constraints.
The US and NATO irritation over Ukraine persisting with the disproven claim about the origin of the missile strike in Poland being Russian has also bolstered Moscow's long-running claim about Kyiv's unyielding stance in negotiations since the beginning of the war.
Russia is currently in the process of inducting around 300,000 newly mobilized troops and volunteers and has released a plethora of videos showing their training in progress.
Having extra and enhanced rear echelons allows frontline combat units to conduct offensives without worrying about the defenders' counter-attacks that might break through their lines.
Russia seems to be prepared for an assault in the winter, but whether it chooses to do so would be decided by the fate of diplomacy.