A few days after Ukraine's Defense Minister said he was confident of obtaining tanks and fighter jets from NATO nations, Ukraine has selected fighter pilots to train on Western combat aircraft.
The Speaker of the Air Force of the Armed Forces of Ukraine, Yurii Ihnat, recently announced that the Ukrainian Air Force had chosen a cadre of pilots who would eventually be trained to fly Western combat jets. He was speaking at the UA Together marathon.
"Lieutenant General Mykola Oleschuk, Commander of the Air Force, identified a group – these include dozens of pilots who can move and start studying even tomorrow. We just need to decide which warplanes the partners would be ready to provide us. These airmen are young, promising, proficient in English, with combat experience," Ihnat said.
Even though the details about the fighter jets were not specified in his interaction, it is indicative that Ukraine is optimistic about obtaining combat aircraft to fight Russia.
Expressing optimism about receiving weapons, Ukraine's Defense Minister Oleksii Reznikov said last week, "If you hear it's impossible, it means it will be possible in the future." In an interview, he added, "I'm optimistic that Abrams tanks are possible in the future, and I am sure that fighter jets like F-16s, F-15s, or Gripen from Sweden will also be possible."
EurAsian Times reported in July this year that the United States House of Representatives approved $100 million for training Ukrainian pilots to fly American fighter jets as part of the 2023 National Defense Authorization Act.
However, no decision has been taken to transfer advanced fighter jets due to fear of direct military escalation with Moscow.
The Ukrainian Air Force lacks modern fighter jets to help achieve air superiority. It is dominated by archaic Soviet-era warplanes and has repeatedly requested F-16s or F-15s.
Two Ukrainian fighter pilots with the call signs "Juice" and "Moonfish" reportedly even traveled to Washington in June to urge lawmakers to support training Ukrainian pilots.
While it is undoubtedly a risky move, it is not an alien concept for the United States to train foreign troops on its fighter jets. In late August, the Russian state media claimed that the Pentagon was training former Afghan fighter pilots to prepare them for their eventual deployment to Ukraine.
The claims could not be independently corroborated at the time. However, the higher echelons in the US understand the need for modern fighter jets for embattled Ukraine.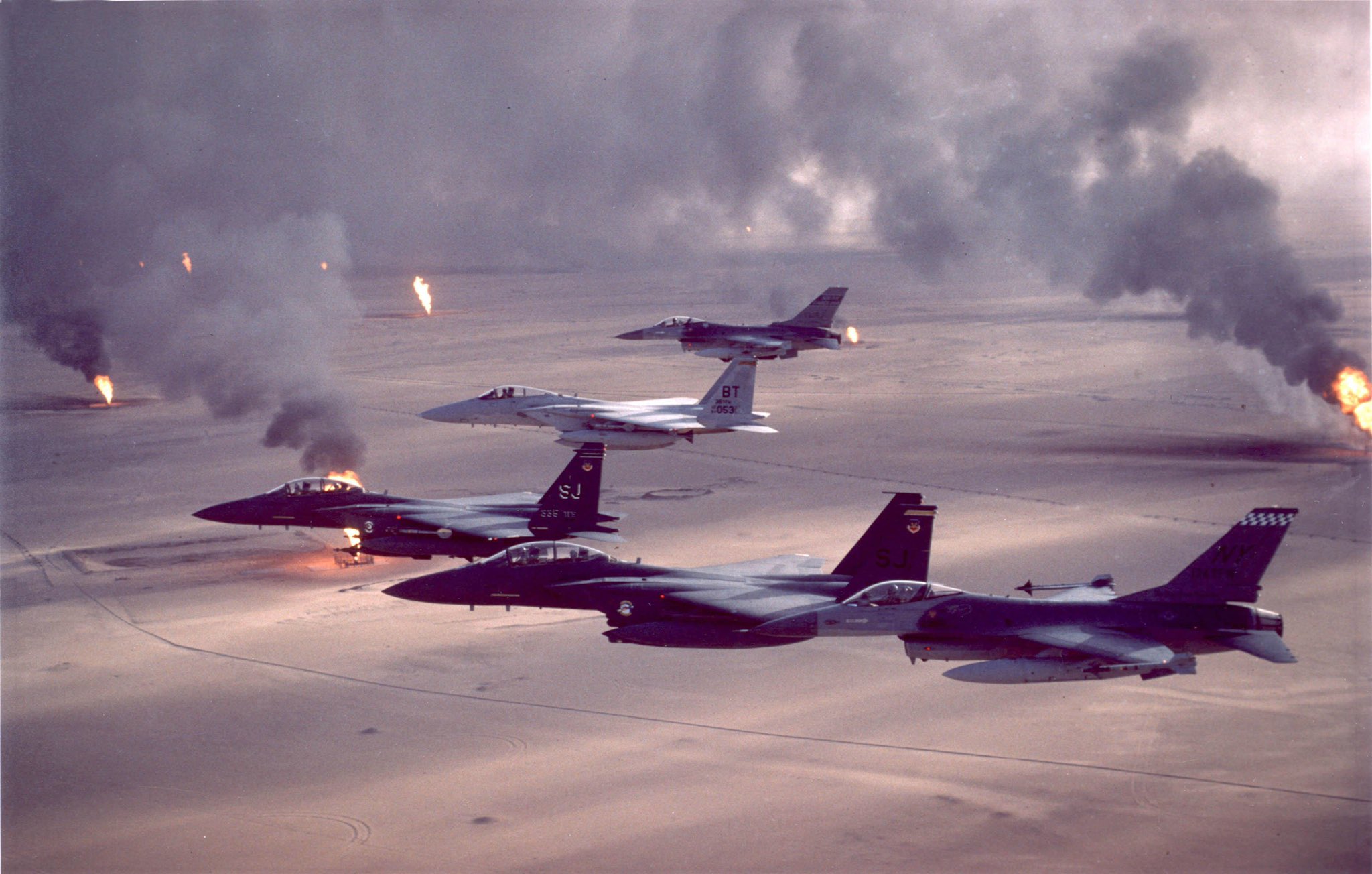 Western Fighter Jets For Ukraine?
Preliminary discussions over equipping Ukraine F-16s are still ongoing. Still, Washington officials don't believe that would happen amid the current conflict due to the logistics of training Ukrainian pilots and delivering the necessary spare parts for advanced aircraft.
At the annual Aspen Security Forum conference held in June, General Charles Q. Brown, Chief of Staff of the US Air Force, said, "There's US [fighter jets], there's Gripen out of Sweden, there's the Eurofighter, there is Rafale. So, several different platforms could go to Ukraine. It will be something non-Russian."
Later, on July 21, White House spokesman John Kirby hinted at a potential fighter jet transfer by notifying reporters that the nation was thinking about sending fighter jets made in the United States to Ukraine.
However, he added that the Biden administration was conducting preliminary research into the viability of possibly sending the jets to Ukraine, but the action would not be taken immediately.
According to speculations, the US plans to send the A-10 Warthogs to Kyiv rather than F-16s, but no confirmation has come from the US yet.
Ukraine, however, has maintained that the slower aircraft won't be able to challenge the Russian heavy-duty fighters. That being said, there have been unverified reports that the Ukrainian pilots could be training on American A-10 Warthogs.
Russia has deployed its best fighter jets, including the Su-30, Su-34, and Su-35, to name a few, in the war. On the other hand, the Ukrainian Air Force has been using old fighters from the USSR era that even Russia operates, such as MiG-29, Su-25, and Su-27.
After Russia launched an unprecedented aerial bombardment of Ukraine starting October 10, the Ukrainian troops felt an enhanced need for better fighter jets, better air defense systems, and more overall military support from NATO countries.