US aerospace giant Boeing has delivered the first batch of the F-15QA (Qatar Advanced) fighter jet to Qatar, according to reports. India is among the countries that are believed to have shown interest in the US-made fighter jet.
The QA is said to be the most advanced variant of the fighter jet. It is based on the F-15SA that is in production for Saudi Arabia and has the same fly-by-wire flight control system.
The US itself took inspiration from the QA variant and developed the latest EX variant for its own air force. It is a single-seat variant of the QA, and the USAF aims to acquire 144 of these aircraft.
Qatari Minister of State for Defense Affairs, Khalid bin Mohamed Al Attiyah, was in attendance at the rollout ceremony that took place in Missouri, US, Al Jazeera reported. 
Qatar's Acquisition
In 2017, Qatar was involved in a political dispute with its neighbors- the UAE, Egypt, Saudi Arabia, and Bahrain. The feuding Gulf nations imposed a blockade on Qatar.
The Gulf country then turned to the US and some European nations, signing agreements to buy combat planes from them. Among these agreements was one with Washington and Boeing. In this, Qatar had placed an order for 36 F-15 aircraft equipped with the latest avionics.
Not only will Boeing sell Qatar these strong fighter jets, it will also be seeing through the provision of maintenance and logistics support for the country's F-15QA program during pre-delivery pilot training. The training began earlier this year.
Boeing will establish, as well as operate an aircrew and maintenance training center for the Qatar Emiri Air Force through 2024. This will be located at the Al Udeid airbase. Qatar will also provide in-country spares and logistics support post the delivery of the aircraft, local US media reports had stated.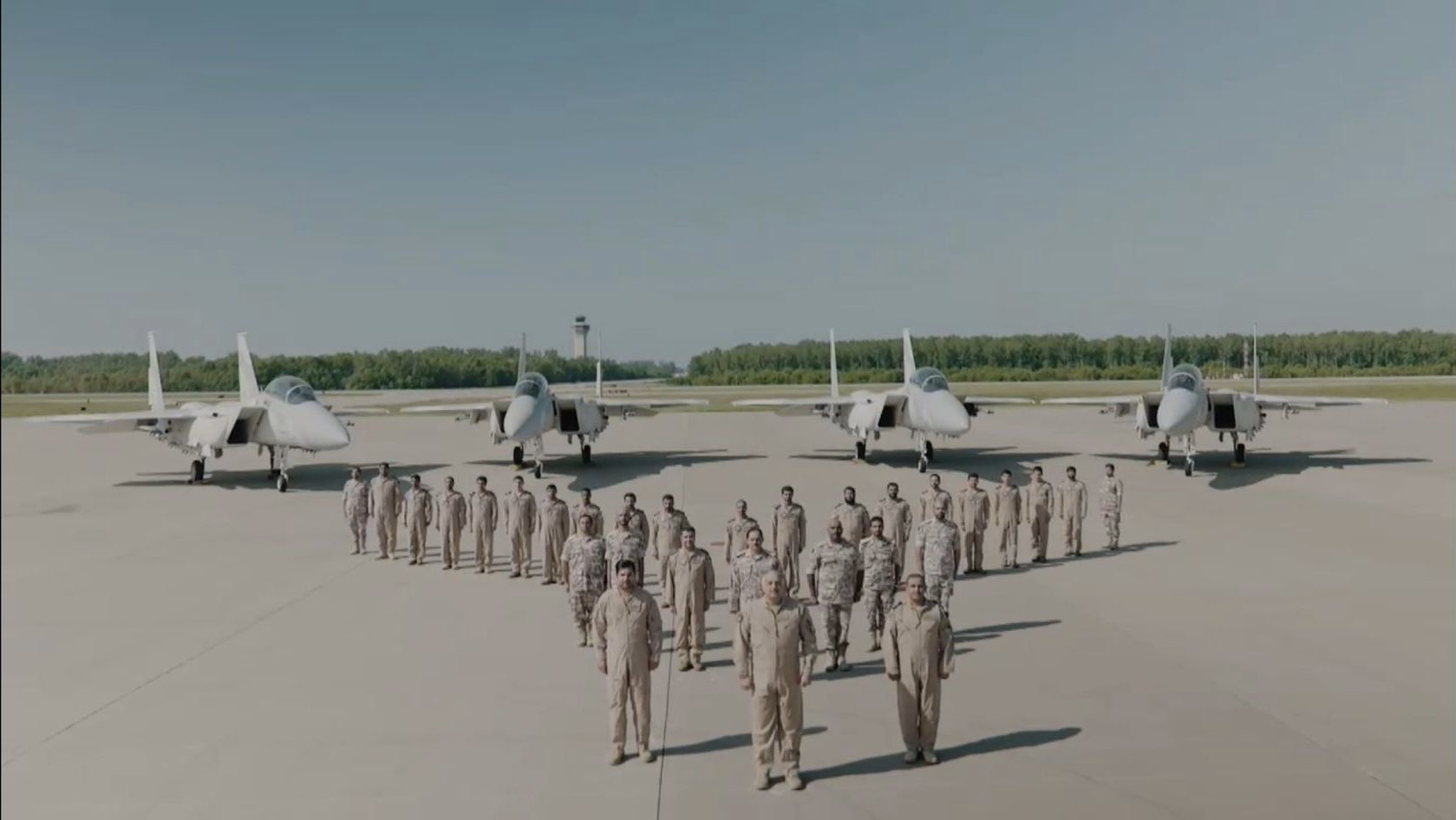 The small desert nation is set to receive all 36 F-15QA combat aircraft by early 2023. The US Air Force has declared that the construction of associated infrastructure at Al Udeid Air Base will be completed in time for the type's 'bed-down in 2022.
Approximately 35 buildings to include maintenance, training, simulators, supply, administrative facilities will be built on the campus.
The buildings will support three F-15QA squadrons along with all the personnel who will be involved in training at the complex to be spread over 650 acres.
These commitments show that the sale and delivery of the F-15QA are not just crucial in terms of military capability, but also represent a very significant partnership that the two nations have formed.
Demand For F-15EX
The F-15EX is a replacement for the F-15C aircraft. It has a payload that is described as a "best-in-class" fighter jet.
It has an open-system architecture and is capable of carrying hypersonic weapons in addition to being an aircraft with a digital backbone. The fighter jet boasts enhanced survivability and great maneuverability. It also has enhanced acceleration, durability, and computing power.
Moreover, converting to using F-15EX is a transition that can take place within weeks or months, rather than the years it usually takes for other aircraft. This scores great points for convenience and affordability alongside time-saving. All these features have led to an increased demand for this combat jet. 
F-15EX Potential Clients
The first client that Boeing had was of course the US Air Force. In fact, the USAF placing an order for the F-15EX fighter jets in 2019 resulted in it not only making a comeback on the air defense scene but also bolstered its demand.
The USAF also looks set to replace its entire Eagle fleet to clear the room for the F-15EX. It has a demand for 144 F-15EXs to replace around 250 F-15C/Ds.
Israel was one of the potential clients of F-15EX jets. However, that deal has seemed iffy for quite some time now. While the Jewish nation formalized plans to buy KC-46 aerial refueling tankers and more F-35I stealth aircraft from the US, it did not do so for the F-15E variants.
It is speculated that Israel could be waiting to buy surplus F-15s from the USAF instead of placing orders for the new and advanced Eagles and other F-15E variants. Given that Israel has the ability to tailor the F-15s to suit its specific needs, this decision isn't a complete shock.
India is another potential client to whom Boeing has offered the F-15EX jets. Amid threats from China and Pakistan, India needs its modern fighters to have substantial fuel tanks to fly for longer hours, so that they did not have to return to their base for refueling.
The F-15EX fulfills this requirement; it is also capable of striking deep into the territories of western neighbors such as Pakistan.
According to experts, the F-35 might offer some stealth abilities, but India doesn't need stealth when it comes to its neighborhood and instead requires an air dominance jet that can dominate the Asian skies.
Not F-22s or F-35s, Qatar To Acquire World's 'Deadliest Fighter Jets' With Over 100 Kills To Its Name
Another advantage is that the F-15EX fighter's heavy engine capacities would make it more suitable to operate in the high-altitude regions of Ladakh, something India requires to counter China in the Himalayas.
Boeing seems more than enthusiastic to sell its new, ultra-powerful beast to India. The F-15EX is currently giving competition to the French Rafales, American F/A 18 Super Hornets and F-21s along with Russian SU-35s and the Swedish Gripens.
Written by Shreya Mundhra/EurAsian Times Desk