Amidst the rising tensions between the US and China, the US Air Force has now increased warplane activity over the South China Sea along with significantly amplifying the flyovers of B-1B Lancer bombers in the region.
Chinese Military Base In The Pacific Near Australia Could Be A Nightmare For The US & Allies
While Chinese defence experts have warned of the growing risk of military conflict between the two economic superpowers, the Pentagon has rather intensified the US presence in the contested waters of the South China Sea.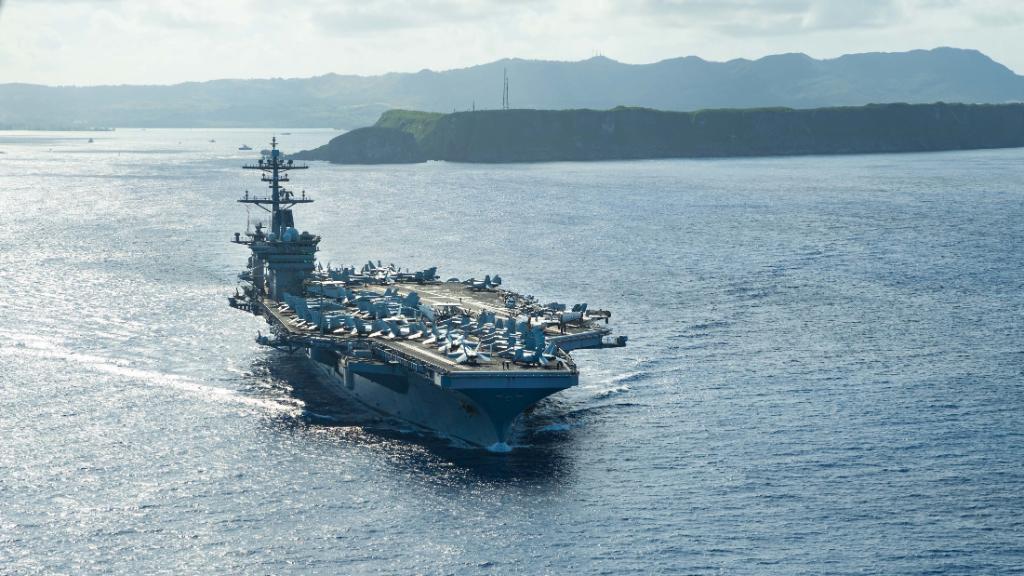 The US Pacific Air Forces took to Twitter on Tuesday to inform that the B-1 bombers had trained for a few days with the US Navy near Hawaii after which they conducted a mission in the South China Sea.
The tweet by PACAF mentioned that the mission "demonstrated the credibility of US air forces to address a diverse and uncertain security environment."
Song Zhongping, a Hong Kong-based military affairs commentator, told media that the rise in the frequency of the flyovers of B-1 and B-52 bombers were simply not to display the US military presence in the region but were essential exercises to prepare for potential battles of the future.
Song remarked that "China and the US are entering into a full-fledged competition and the situation is gloomier than the US-Soviet Union Cold War. Risks of military conflict cannot be ruled out in the South China Sea and Taiwan Strait. And they are increasing."
UK Wasting Billion Of Dollars In Purchasing American 'Stealth' F-35 Fighter Jets: UK Experts
The strategic move by Washington comes the same day when Beijing started an 11-week military exercise that aims to strengthen its military presence in waters of the Yellow Sea.
China has also been raising the bar for its military as the country had enabled the service of two new upgraded nuclear-powered strategic submarines. It is also reported that Beijing is planning to soon launch the Xian H-20 supersonic stealth bomber.
The US Secretary of State Mike Pompeo recently said that "We greatly underestimated the degree to which Beijing is ideologically and politically hostile to free, democratic nations. The whole world is waking up to that fact."
Attack On Pakistan Would Be Your Last Mistake – Imran Khan To Narendra Modi
Experts opine that the political and diplomatic conflict between the US and China has become increasingly "tense and turbulent" as the US accuses China of spreading coronavirus and threatens to penalize Beijing.
With the recent developments in the region by the US Air Force, Li Jie, a military specialist based in Beijing, believes that "obviously, decision-makers in the Pentagon are trying to use the bombers as a new tool in its strategic deterrence against China. We will see intensified B-1 interference into airspace over the Taiwan Strait and the South China Sea in May," and China is ready to counter any threat.