The US military has flown 589 close-range intelligence surveillance missions over the South China Sea in 2022, reported SCMP, citing data from a Beijing-based think tank.
---
The South China Sea Strategic Situation Probing Initiative (SCSPI) collected flight data between January and November 2022.
The flight information for December is not yet available, though, but the SCSPI reports that in December of last year, the US sent 47 reconnaissance planes to patrol the South China Sea region. 
The most recent reconnaissance mission occurred on December 21, when the US dispatched aircraft from Kadena air base in Japan and Clark airbase in the Philippines to monitor the Taiwan Strait and the South China Sea region. 
These aircraft included three P-8A Poseidon anti-submarine patrol aircraft, one E-3G early warning and control aircraft, and one RC-135V reconnaissance aircraft. 
Furthermore, on June 3, an American reconnaissance plane, the RC-135C, traveled over the East China Sea and passed within 90 nautical miles of Shanghai. That mission was conducted a few days before China formally launched its third aircraft carrier, the domestically designed and constructed 'Fujian.'
In a similar line, the EurAsian Times had earlier reported that seven US spy aircraft were seen operating close to Taiwan on August 5. The development comes amid geopolitical rivalry and tensions in the Indo-Pacific region that are at an all-time high. 
Along with the US, Australia dispatched its warplanes to undertake surveillance flights over the Paracel Islands, also known as the Xisha in China, in the South China Sea in May.
In addition to intercepting and intimidating Australian and Canadian aircraft, Western officials also accused Beijing of fortifying several uninhabited land features in the South China Sea. 
Hu Bo, the director of SCSPI, claimed that while this year's flight pattern was identical to the previous year's, US aircraft flew closer to China. 
He claimed that although the evaluation was based on data obtained commercially from the Automatic Dependent Surveillance-Broadcast (ADS-B) system, it may only fully show a portion of American close-range reconnaissance actions. 
This was due to smaller planes not being counted and not all aircraft having their ADS-B transponders turned on. He feels that the real figure ought to be higher. 
These close-range reconnaissance operations are getting closer to Chinese coasts, increasing the likelihood of conflict and friction.  
Will These Missions Assist US In Decoding Chinese Weapons?
According to an SCSPI study from March, large US surveillance aircraft flew 1,200 close-range spy missions over the South China Sea in 2021. US warplanes have also conducted missions over the Yellow Sea and the East China Sea.
Within a roughly 400 kilometers (250 miles) range, the close-in reconnaissance planes can gather, classify, and analyze multiple electromagnetic signals, laying the foundation for future military action.
Former People's Liberation Army instructor, Song Zhongping, suggested that some weapons transmitted signals during military drills and that if these signals were intercepted and decoded, they could interfere with the regular operation of Chinese weapon systems. 
According to Song, other electromagnetic signals can reveal the methods used by military branches to communicate and, if collected and examined, might expose Chinese military secrets.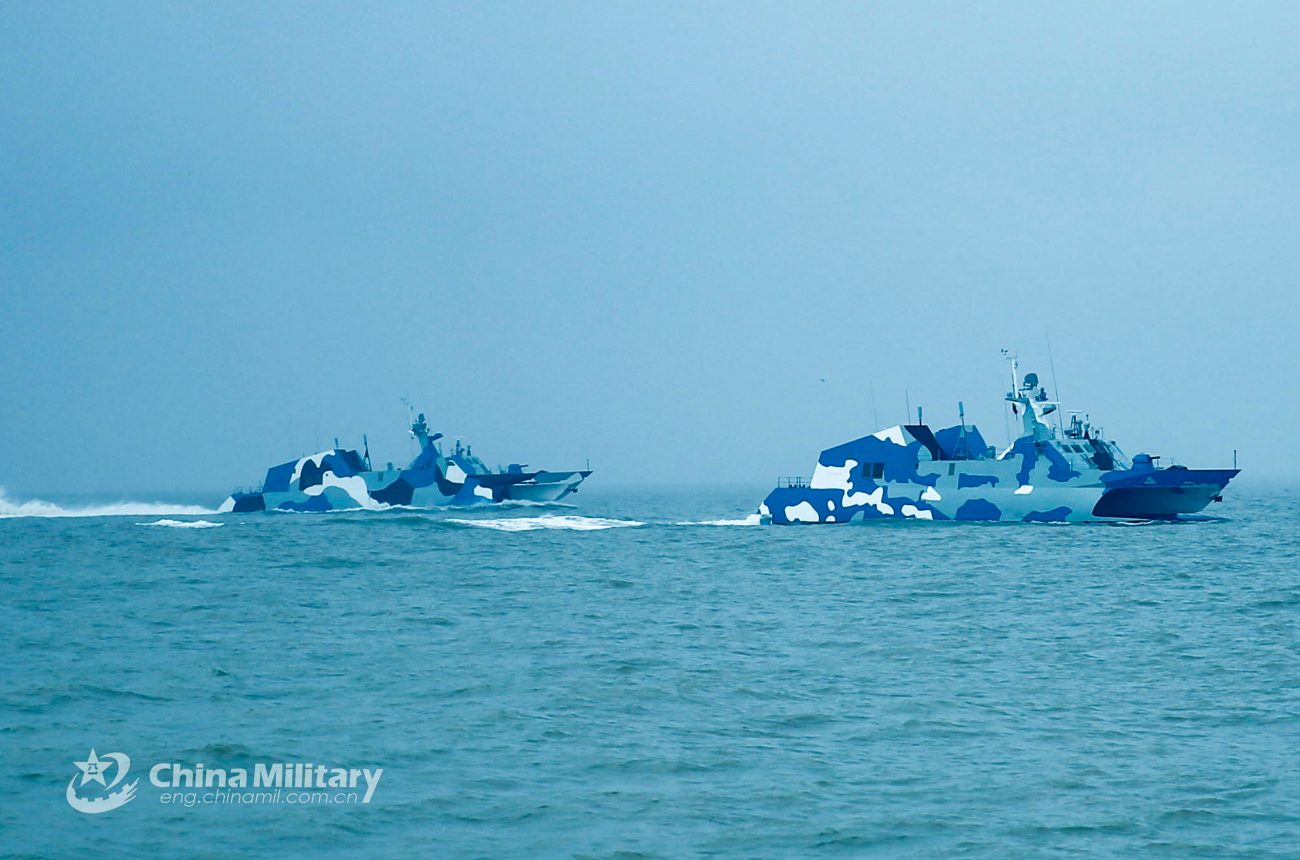 In its December issue, Chinese military publication Naval and Merchant Ships argued in an analysis that China should take more initiative to thwart foreign close-in surveillance flights. 
According to the publication, China could deploy electronic-magnetic suppression and interference to block foreign reconnaissance flights, which would stop all signal-gathering operations instantly.
The strategic support force was founded in 2015 as part of military reforms, and it was claimed that the Chinese armed forces had had a comprehensive electromagnetic countermeasure system since then.
Regardless of how countermeasures evolved, the paper claimed that being proactive was the best defense technique. 
The publication added that the Chinese military must keep stepping up combat patrols of air special operations platforms to the first and second island chains. It said China should actively gather intelligence on US allies to prevent other countries from working with the United States to spy on Beijing. 
Additionally, it is essential to increase the use of drones and to build domestic transport aircraft that can be converted into specialized aircraft, the magazine noted. 
The Chinese media, meanwhile, characterized these operations as a growing threat from the United States because of the consistent number of flights made closer to Chinese coasts.