On Sunday, an Improvised Explosive Device [IED] attack against Pakistan Army personnel in the Kahan area of Balochistan claimed one officer's and four soldiers' lives.
In its statement on this incident, the Pakistan Army's media wing, Inter-Services Public Relations [ISPR], asserted that "Such cowardly acts by inimical elements cannot sabotage the hard-earned peace and prosperity in Balochistan."
Rawalpindi's concern for safeguarding "the hard-earned peace and prosperity in Balochistan" makes sense since the Pakistan Army claims to have done much to "bring Balochistan into the mainstream."
Readers may recall that while speaking at a seminar on "Economic development through new Silk Route via Khuzdar: way forward to national integration" in January 2017, the then Army chief Gen Qamar Javed Bajwa had said, "Balochistan, unfortunately, had been neglected in the past for host of reasons, but not anymore. The military has contributed significantly to bring Balochistan into the mainstream."
Gen Bajwa seemed sanguine that locals were alienated solely because Balochistan had been long "neglected." He also projected the Pakistan Army [which is actively involved in what it calls 'anti-terrorist' operations] as the region's leading harbinger of peace and prosperity.
Hence, it's but natural that Rawalpindi would be concerned about any attempt to "sabotage" peace in Balochistan.
While there can be no two views that Balochistan has been neglected all along, Gen Bajwa's assessment of this being the only reason for widespread unrest in the region may not be entirely correct. This was evident from what Prime Minister Shehbaz revealed during his visit to Balochistan's capital Quetta in April this year.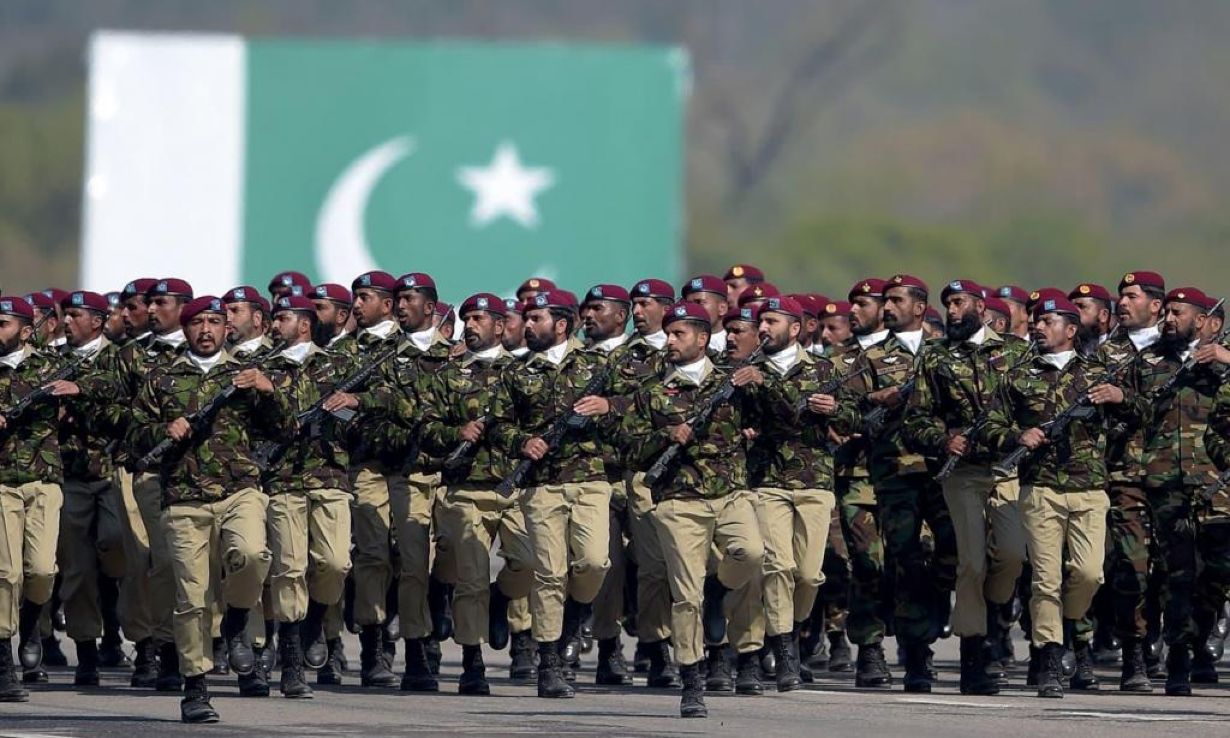 Enforced Disappearances In Balochistan
Express Tribune quoted Sharif saying, "I held meetings with the leaders here [Quetta] today, and all of them said the same thing. They said that development projects are important, but the other problems must be solved first, predominantly the missing persons." Thus, it's not neglect but enforced disappearances that are the real tipping point for the violent unrest in Balochistan.
Enforced disappearances in Balochistan occur during so-called anti-terrorist operations conducted by the Pakistan Army and various paramilitaries, law enforcement, and intelligence agencies under its command.
Hence, Gen Bajwa's attempts to shift the entire onus of public outrage on the government and bureaucracy by overplaying the 'neglect' part while conveniently brushing the more menacing "missing persons" issue under the carpet is understandable.
To avoid getting on the wrong side of Rawalpindi, Pakistani media rarely carries reports about enforced disappearances or the Pakistan Army's "kill and dump" policy in Balochistan.
However, just Google search "Land of enforced disappearances," and you'll find that at least four out of the top 10 results pertain to Balochistan. Similarly, Google search "dump and kill policy," and don't be surprised to find that all the top ten results are about Balochistan!
Thus, Gen Bajwa's declaration that the Pakistan Army has gone the extra mile to bring Balochistan into the "mainstream" is devoid of substance.
It's gross human rights violations and unspeakable atrocities being committed by the military upon the Baloch people pushing the oppressed locals into picking up arms against the state.
Pakistan Army A Part Of The Baloch Problem?
In 2020, two Baloch activists who were particularly critical of the Pakistan Army and were threatened by bodily harm fled the country and died under mysterious circumstances seven months apart.
In 2012, Sajid Hussain authored a series of reports on "enforced disappearances and human rights violations in Balochistan" that enraged the Pakistan Army. Forced to flee Pakistan, Hussain sought asylum in Sweden and started an online newspaper, 'Balochistan Times.'
Hussain went missing in March 2020, and his body was fished out from a river three weeks later. Daniel Bastard, who heads the Asia-Pacific desk of Reporters sans frontières [RSF], opined that "everything indicates that this is an enforced disappearance."
He said, "if you ask yourself who would have an interest in silencing a dissident journalist, the first response would have to be the Pakistani intelligence services [ISI]."
In December 2020, the dead body of Karima Baloch, a Balochi activist, was found on a lakeside in Canada, where she was living in self-imposed exile.
In her 2016 video message addressed to Indian Prime Minister Narendra Modi, Karima said, "We appeal to you that as our brother, you speak about the genocide and war crimes in Baloch on international forums and become the voice of the sisters of Baloch," adding that "We will fight this on our own, we just want you to become the voice of our struggle."
Though the police in Sweden and Canada have ruled out foul play in both these cases, the chances of these deaths being accidental or suicides are incredibly remote.
And if one were to follow the RSF Asia-Pacific Chief's instruction of pondering who would be interested in silencing dissident Balochi journalists or activists at home or abroad, all fingers would point at the Pakistan Army, the paramilitary, police, and intelligence agencies.
So, no prize for establishing whether the Pakistan Army is the solution to the Balochistan problem or a part of it!
Nilesh Kunwar is a retired Indian Army Officer who has served in Jammu & Kashmir & the North East. He is a prominent military analyst and writes for many newspapers, journals, and think tanks.

VIEWS ARE OF THE AUTHOR

Contact EurAsian Times at etdesk (at) eurasiantimes.com