A Chinese PLA Navy ship confronted a US destroyer, USS Benfold, as it was approaching the disputed Paracel Islands in the South China Sea. It warned the US vessel to exit the area immediately or "bear all consequences".
This incident took place on the fifth anniversary of an international tribunal's rejection of most of Beijing's claims over the resource-rich waters, South China Morning Post reported.
Apart from Beijing, Vietnam and self-ruled Taiwan also assert their claims over the archipelago, also known as the Xisha Islands by Beijing. A Chinese ship had sunk a Vietnamese fishing boat in these islands in April last year.
Tian Junli, Spokesman for the Southern Theatre Command of the PLA, said that the guided-missile destroyer USS Benfold was warned to exit after it "trespassed" into Chinese waters on July 12 near the islands.
"The US military's actions seriously violated China's sovereignty and security, seriously damaged the peace and stability of the South China Sea and seriously violated international law and the norms of international relations – more ironclad proof it is engaging in navigational hegemony to cause the militarisation of the South China Sea", he said.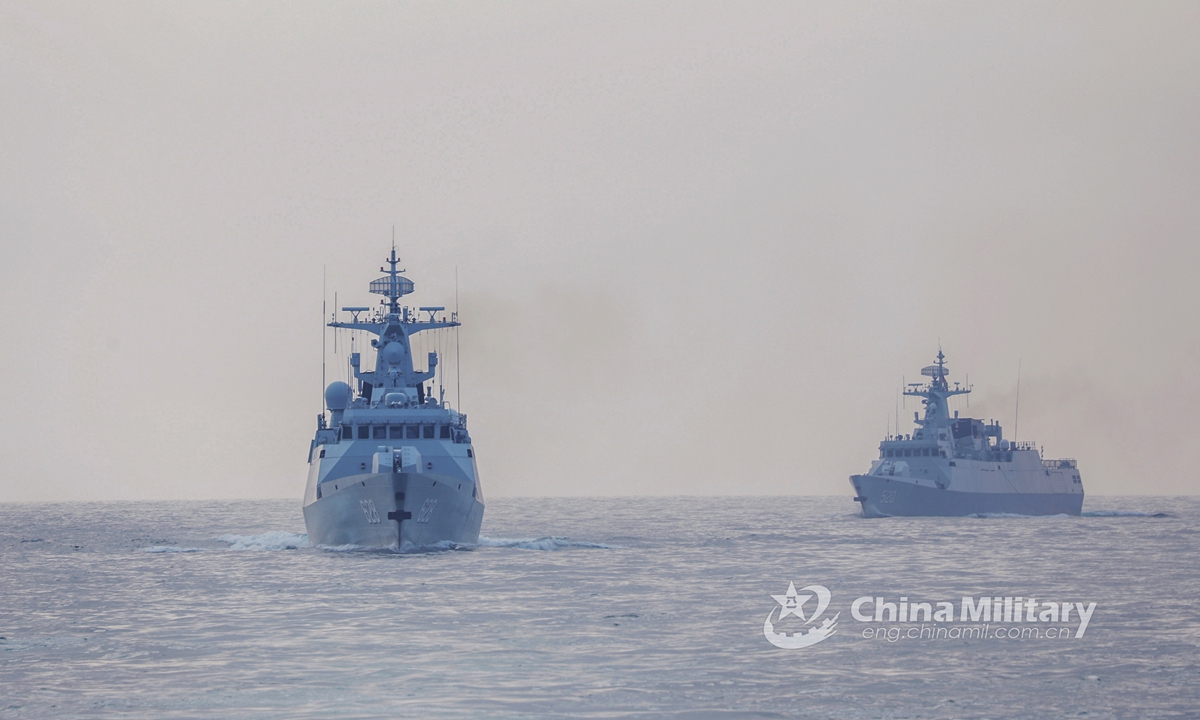 "We strongly condemn and resolutely oppose this, and we urge the US side to immediately stop their provocative actions and to strictly control their maritime and air activities. Otherwise, the US side will need to bear all consequences that arise from this", Tian added.
According to the US Seventh Fleet, USS Benfold was conducting a freedom of navigation operation (FONOP) on July 12 near the Paracel Islands. It did so to challenge "the unlawful restrictions on innocent passage imposed by China, Taiwan and Vietnam" as well as China's claims over the straight baselines surrounding the islands.
"USS Benfold conducted this FONOP in accordance with international law and then continued on to conduct normal operations in international waters," the Seventh Fleet said in its statement.
"The PLA Navy's statement is the latest in a long string of PRC actions to misrepresent lawful US maritime operations and assert its excessive and illegitimate maritime claims at the expense of its Southeast Asian neighbors in the South China Sea," it added. According to an official press release, the USS Benfold had been in Guam as it was conducting joint military exercises with the Singaporean navy from June 7 to July 21.
US Secretary of State Antony Blinken appealed to China in a statement on July 11 to "cease its provocative behavior".
He also added that the US and Philippines, another country that is a claimant in the waters, are bound by a mutual treaty to defend against a Chinese attack in the South China Sea.
Tian, from the Southern Theatre Command, replied by saying that the US has been "absolutely the one creating security risks in the South China Sea". "The theatre's troops will continue to maintain a high state of alertness to resolutely safeguard national sovereignty and security in the South China Sea", he said.
Philippines Asserts Its Claim
In the past few months, several photographs have been shared by Manila, showing hundreds of Chinese "militia" vessels moored in Whitsun Reef and other parts of its 200-nautical-mile (370-km) EEZ. It has also raised concerns about a possible takeover of another reef in the strategic and resource-rich waterway.
Between March 1 and May 25, 13 Philippine law enforcement or military vessels made 57 visits to reefs in disputed waters. In the previous 10 months, there had been seven visits by three vessels, according to the Asia Maritime Transparency Initiative (AMTI) in Washington, Nikkei Asia reported.
On July 12, 2016, The Hague-based Permanent Court of Arbitration decided that China's ownership claim of the South China Sea based on "historic rights" had "no legal basis". The ruling, however, has been rejected by Beijing.
Marking the fifth anniversary of that legal victory, Philippine Foreign Affairs Secretary Teodoro Locsin Jr. last month said "the award is final" and "continues to be a milestone in the corpus of international law", Nikkei Asia added in its report.
Written by Kashish Tandon