White House National Security Council spokesman John Kirby said on Friday that he cannot confirm reports that the Taliban are considering sending Russia arms left behind by the United States in Afghanistan.
"I can't confirm those reports that the Taliban are looking at or considering sending weapons capabilities to the Russians," Kirby said during a press briefing when asked about the reports.
Such a move would "fly in the face" of the Taliban's stated goals, Kirby said. If the Taliban wish to receive international recognition, then they must live up to commitments of the Doha Agreement, he added.
In August 2021, the US ended its withdrawal from Afghanistan, culminating in an evacuation of foreigners and eligible Afghans from the Hamid Karzai International Airport in Kabul. The Taliban have since governed much of the country, taking control of remaining US arms.
The US does not have an indication of where all systems left behind in Afghanistan are located or how they are being used, Kirby said. However, there are no indications that the Taliban are willing to export the weapons, Kirby added.
Earlier Report By ET
When Russia launched the invasion of Ukraine, it was planned to be a blitzkrieg-like operation that would sweep the capital Kyiv. However, the fierce resistance by the Armed Forces of Ukraine (AFU) pushed the Russian troops to the fringes and made it a war of attrition that will complete a year next month.
The war has essentially proved to be a double whammy for Russia. Not only has the country lost a massive number of men and materials, but Moscow has also been unable to manufacture weapons at pre-war levels due to crippling sanctions.
Going by the daily estimates published by Ukraine's Ministry of Defense, Russia has so far lost more than 3100 tanks, more than 6300 armored vehicles, more than 2100 artillery, more than 1900 drones, and almost 300 military jets, to name a few.
While these figures could not be independently verified, it has widely been acknowledged that Moscow needs more weapons for a decisive victory.
When reports about Russia's missile stockpiles nearing exhaustion started to do rounds in the fall of last year, the country acquired hundreds of Iranian Shahed-136 kamikaze drones to continue attacking targets inside Ukraine.
Together with Russian cruise missiles, these suicide drones wreaked havoc on Kyiv for weeks and fractured its energy infrastructure.
Not just Iran, there have been reports of Russia turning to North Korea for military assistance.
In November 2022, the US warned that North Korea was secretly supplying Russia with a "significant" number of artillery shells. Then, a month later, the White House announced that the Russian mercenary group Wagner had secured the delivery of an arms shipment from North Korea.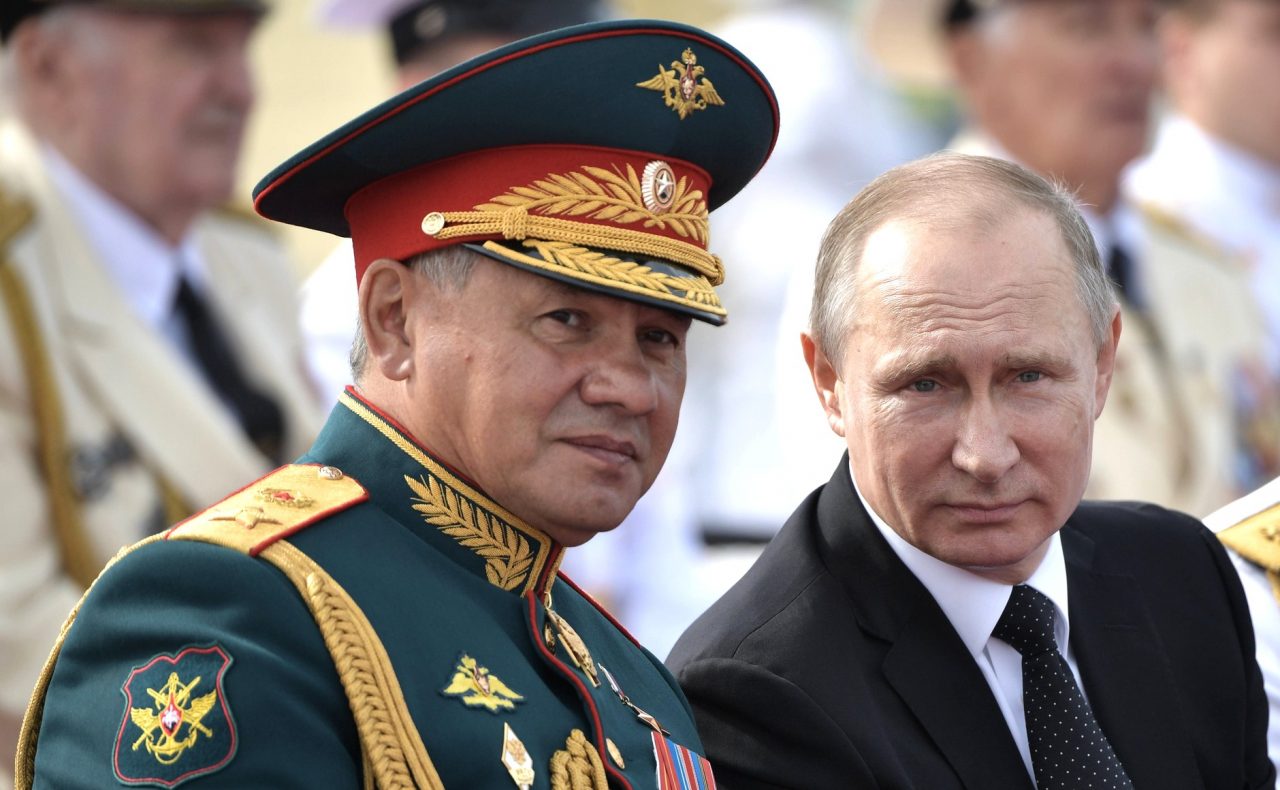 On similar lines, British news portal Sky News has reported that Russian President Vladimir Putin is preparing to acquire weapons seized by the Afghan Taliban during the US withdrawal from Afghanistan. According to the report, Russia is allegedly in talks with the Taliban to officially recognize it.
After ousting the Taliban in 2001, the US spent an estimated $67.59 billion arming the Afghan army and supporting the government.
Between August 2005 and August 2021, the US provided the Afghan National Defense and Security Forces (ANDSF) with equipment for a total of $18.6 billion. After the US withdrawal was over on August 30, 2021, $7.12 billion in equipment remained in Afghanistan.
According to the US DoD assessment, the equipment left behind by the US troops comprised aircraft, air-to-ground bombs, military vehicles, weaponry, communications gear, and other supplies.
Some of this cutting-edge equipment could be diverted to Moscow if a deal is struck with the Taliban. Russia has continued to engage with the Taliban, with the latter even exploring oil imports from Moscow last year.
While the media reports suggesting this could not be independently corroborated by EurAsian Times, such a deal could come as a boon for the Taliban, which has been vying for recognition but has been chastised by the west due to its poor human rights records.
All Eyes On US Weapons In Afghanistan
Incredibly large numbers of weapons, trucks, and military equipment were delivered to Kabul, according to US papers, only for the Afghan forces to be overwhelmed by the Taliban's advance.
As per estimates, the US sent over 22,174 Humvees, 634 M1117 armored vehicles, 115 Maxx Pros trucks, and 549,118 machine guns, assault rifles, and pistols. The Afghan Air Force also received 33 Black Hawk helicopters, 23 Super Tucano fighter jets, and 4 C-130 transport aircraft.
A total of 16,035 pairs of night vision goggles, 162,043 radios, and 8,000 trucks were also donated as support equipment.
The US likely dismantled or destroyed a large portion of this equipment because it was no longer functional. However, the figures give an idea of the enormous size of Afghanistan's arsenal, the remnants of which were destroyed by the insurgents.
Further, an array of weapon systems left behind by the Taliban may have been rendered useless due to the lack of maintenance or spare parts.
For instance, a US Department of Defense report earlier stated: "Much of the remaining equipment" left in Afghanistan requires "specialized maintenance that DoD contractors previously provided" to Afghan forces "in the form of technical knowledge and support."
With no western support for the upkeep of this weaponry, it may be easier for the Taliban to decide on sending them over to Moscow. According to the Kremlin officials cited by the British media report, Putin wants to supply his soldiers in Ukraine with these Western weapons.
The General SVR channel alleges: "Putin is overseeing negotiations with the Taliban to recognize the Taliban government. In return, the Russian leadership is offering a major arms and military equipment swap."
"Putin reported that the Taliban possess weapons and equipment, including those seized after coming to power in Afghanistan, that are scarce for the Russian Army at the front.
"People initiated into the details of the negotiations say that the Taliban are extremely surprised by such proposals, but they are discussing them in earnest."
According to the DoD report, even the United States has supplied equipment meant for Afghanistan to Ukraine. Five Mi-17 helicopters that had been deployed in Afghanistan were formally handed to Ukraine in 2022, even though they had been in Ukraine for maintenance even before the US withdrew from Afghanistan.
Having said that, if a deal is indeed struck between Russia and the Taliban, it would once again alter the security calculus in a big way and escalate tensions between President Putin and the collective west.
As of now, both Russia and Ukraine are reportedly preparing for a grand spring offensive, with the latter acquiring cutting-edge weapons like Abrams and Leopard-2 tanks from the west.
Contact the author at sakshi.tiwari9555 (at) gmail.com
Inputs by Sputnik News Agency