Australia's ties with China have spiraled ever since Prime Minister Scott Morrison accused Beijing of "manufacturing" the coronavirus pandemic and demanded an impartial investigation.
However, in the larger geopolitical scheme of things, Australia's strategic objective to wield influence among the Pacific Island countries comes in conflict with China's ambitious march towards the Pacific.
On the other hand, the American policy of containing China makes Australia, a very strategically located state leading to an exponential enhancement in cooperation between the two countries.
In a fresh development, work on a massive US fuel storage station in the Northern Territory of Australia is poised to begin to support military activities in the Asia-Pacific region. The $270-million project will be the largest purpose-built fuel storage facility in northern Australia, with a capacity of 300 million liters.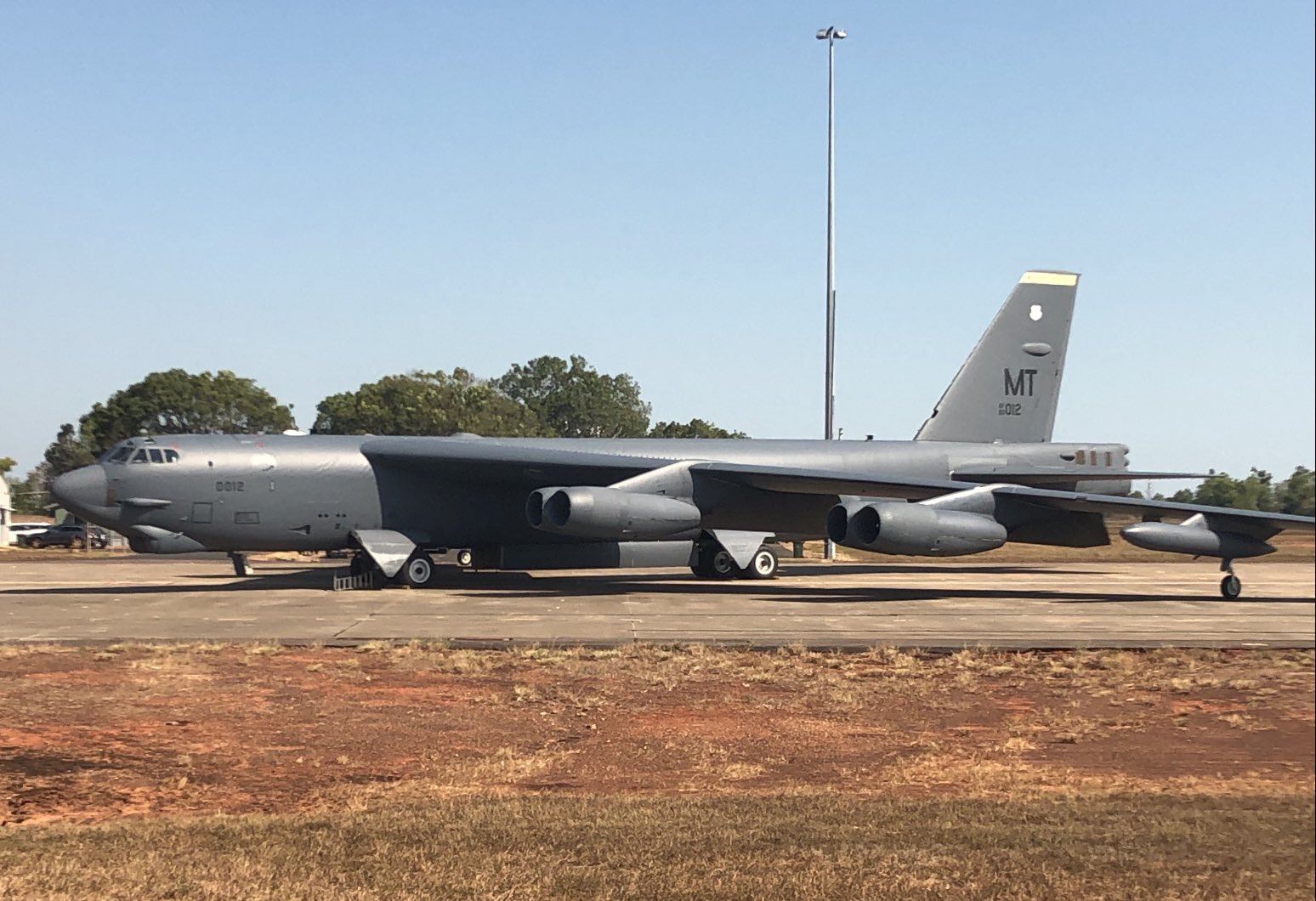 The facility will be erected at East Arm, some 8 kilometers outside the city on Darwin Harbor, and will house 11 tanks of military-grade fighter jet fuel.
'The territory is becoming a leading hub for defense and national security because of our strategic location and capabilities,' Chief Minister of Northern Territory, Michael Gunner, said on January 18.
Territory's largest fuel storage project is underway, delivering 400 jobs during construction & key to servicing US defence operations. The $270 million facility will be managed & operated by Crowley Australia. This is another economic milestone for the region. pic.twitter.com/Bgk5SDeDNY

— Michael Gunner (@fanniebay) January 18, 2022
This new facility is in addition to two fuel storage tanks recently built at the Royal Air Force Base in Darwin. The construction comes in the backdrop of rising tensions between the United States and China.
The decision to reactivate a Marine Corps command in Guam, also an island in the Pacific, and a nuclear-powered submarine making port calls to its base in Guam followed by the setting up of a large fuel storage facility in Australia could mean that the United States is making concerted efforts to fortify its defenses in the Pacific.
Biggest-Ever Fuel Storage Facility
The 11 jet fuel tanks will be built in East Arm at the Land Development Corporation's Bulk Liquids Area over the next two years, according to NT Independent. It will be the largest purpose-built fuel storage facility in Northern Territory.
Following permission from the Northern Territory (NT) Environmental Protection Authority and the issuance of a development permit for construction, preliminary work such as clearing the land and creating vehicle access are being carried out ahead of the building of the facility itself.
The facility, according to the US Defense Logistics Agency, will be critical in supporting US defense operations in the region, including infrastructure for the transport, management, and storage of military-specified jet fuels.
Crowley Government Services Inc., a Florida-based corporation, was awarded the tender to supply fuel storage and management services in support of the US military in September 2021, about the same time the AUKUS pact was inked. The contract is valid for four years, with a five-year option period, according to Crowley.
Darwin's well-established American military presence has seen the US government commit to a A$270 million fuel storage infrastructure project being managed by Crowley Australia. https://t.co/eHpWua7jI9

— EnergyNewsBulletin (@EnergyNewsAu) January 18, 2022
Crowley will offer military forces with energy logistics management and services, including receiving, storing, protecting, and shipping aviation-grade JP-5 turbine fuel and commercial-grade Jet A-1 fuel, according to NT Independent.
Countering China
The site's construction is taking place in the midst of increased military cooperation between Australia and the United States, as well as rising tensions in the Asia-Pacific. Australia, by virtue of its location in the Pacific, has emerged as an important marker of the overall Indo-Pacific policy that is understood to be aimed at China's containment.
For the previous decade, some 2000 Marines have been stationed in the Northern Territory in Australia during the mid-year dry season. The US Air Force also conducts training exercises, according to Daily Mail.
Two US Air Force B-1 bombers from Diego Garcia conducted planned emergency diversion familiarisation training over RAAF Base Darwin on Nov. 8. They also exercised with Royal Australian Air Force P-8A and KC-30A off the Australian coast.

?@DeptDefence pic.twitter.com/Xr0Wv1A0ij

— Ryan Chan 陳家翹 (@ryankakiuchan) November 9, 2021
Two supersonic heavy B-1 Lancer bombers from an Indian Ocean military facility flew into the region in November last year to undertake training missions with the Royal Australian Air Force.
Additionally, in November last year, in order to discourage prospective Chinese military aggression and threats from China and North Korea, the US had decided to send more fighter jets to Australia, including the F-22 Raptors and F-35 stealth fighter jets, as well as B2 stealth bombers, as previously reported by the EurAsian Times.
The Pentagon has planned to improve bases in Guam and Australia to challenge China following a review of US military resources throughout the world. Airfields and bases had been planned to be improved, allowing the US Department of Defense to quickly transfer soldiers to and from the region for drills, deployments, or a potential conflict.
This could be understood as the major purpose of constructing fuel storage facilities in Australia.
.@POTUS Biden announces the creation of #AUKUS: "We're taking another historic step to deepen and formalize cooperation among all three of our nations because we all recognize the imperative of ensuring peace and stability in the Indo-Pacific over the long term." pic.twitter.com/4Oo1kTSt73

— Department of State (@StateDept) September 19, 2021
Further, talks have progressed ever since the United States and the United Kingdom signed the AUKUS pact with Australia to arm it with nuclear-powered submarines in August last year.
While there have been a few hurdles, the US remains committed to the pact to boost Australia's maritime prowess against growing Chinese naval fleets and ballistic missiles like the DF-26 that can endanger the US assets in the Pacific.
As China's military grows bigger in size and strength and deploys weapon systems capable of hitting targets far away in the Pacific, this cooperation is only set to grow. The Pentagon realized this early on and the American effort at increasing its presence in Australia seems to be aimed at countering China and strengthening Australia's defenses.