The US Army will receive tens of thousands of hi-tech goggles or augmented reality headsets from IT giant Microsoft in a $21.9 billion deal over the next 10 years. 
The company announced the deal on March 31 that its military version of the HoloLens 2 has moved from prototyping to production stage under the Integrated Visual Augmentation System (IVAS) program. The US Army will work with Microsoft and shall begin "rapid fielding" over the next ten years assisting in its development.
"Microsoft has worked closely with the U.S. Army over the past two years, and together we pioneered Soldier Centered Design to enable rapid prototyping for a product to provide Soldiers with the tools and capabilities necessary to achieve their mission," the company's technical fellow Alex Kipman wrote on the company's blog.
The first unit shall be equipped with the HoloLens by July to September this year. The sets would be manufactured in the United States, a Microsoft spokesman told Reuters.
In a separate email to Janes, the service confirmed the contract award value and said the multibillion-dollar deal spans 10 years and includes a five-year base period and a five-year option.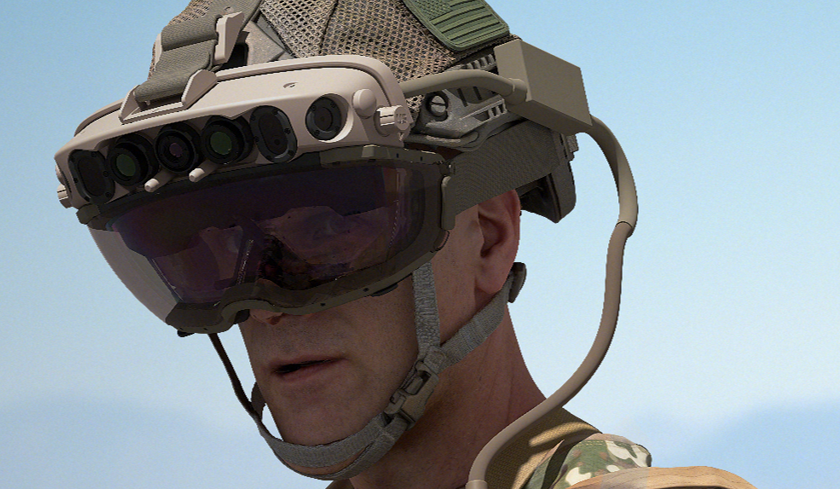 "The IVAS aggregates multiple technologies into an architecture that allows the soldier to fight, rehearse, and train using a single platform," the army said in a statement. "The suite of capabilities leverages existing high-resolution night, thermal, and soldier-borne sensors integrated into a unified heads-up display to provide the improved situational awareness, target engagement, and informed decision-making necessary to achieve overmatch against current and future adversaries."
Developed as a successor to the original HoloLens smartglasses, the Microsoft HoloLens 2 is a pair of mixed reality smartglasses, a step further into the futuristic holograms seen in science-fiction movies. This technology enables the viewer to track, identify objects, and create holograms based on the requirement and makes it easy for consumers to accomplish daily tasks in a mixed-reality environment.
However, it is not available to the public, and its sales are restricted to commercial customers. In November 2018, Microsoft announced that it is readying HoloLens for combat, and won a $480 million military contract with the US government to bring AR headset tech into the weapons repertoire of American soldiers.
Mixed Reality is a new concept bridging the gap between virtual reality and augmented reality. While virtual reality aims to immerse the viewer into an artificial digital environment and augmented reality aims to overlay virtual objects in the real world, mixed reality is partly a combination of both which not only overlays virtual objects in the real-world but also anchors them, and even make it interactive.
Follow EurAsian Times on Google News