With the US State Department approving the potential sale of AIM-120C-7/8 Advanced Medium-Range Air-to-Air Missiles (AMRAAM) to Tokyo, the country's quest to strengthen its air power appears to have gained momentum. 
China 'Hyper Accelerates' Training Program For Its Fighter Pilots After Record Warplane Production
Tokyo requested 150 AMRAAMs, three AIM-120 AMRAAM guidance sections, missile containers, control sections, weapon support, and support gear. The sale is expected to cost roughly around $293 million. 
The missiles can be fitted to Japan's F-35, F-2, and F-15J fighters. Raytheon Missile Systems is the main contractor for this potential foreign military sale (FMS).
According to the Defense Security Cooperation Agency, the proposed sale will increase Japan's capacity to counter both present and potential threats by protecting the Japanese homeland and US personnel stationed there.
"Japan already has AMRAAMs in its inventory and will have no difficulty absorbing these missiles into its armed forces," the issued statement said.
Amid Ukraine Invasion, China Sends Main Battle Tanks, PLA Soldiers To Russia For 'War Olympics'
The US has also previously granted Japanese requests to buy missiles, including 56 AIM 120C-7 missiles in 2017, 32 AMRAAMs in 2018, 160 more in 2019, and 32 more in 2020.
However, a potential foreign military sale's approval by the US State Department does not ensure that it will go through. Also, the quantities and contract values can be altered. 
The AIM-120C-7/8 Advanced Medium-Range Air-to-Air Missile, produced by Raytheon Missiles & Defense, is described on the company's website as "the world's most advanced, combat-proven air dominance weapon." 
Based on the Evolved Sea Sparrow Missile, which has undergone more than 30 years of design, development, testing, and production, the AMRAAM is a supersonic missile with an active radar system that is used in 40 different countries.
With a range of more than 20 miles (32 kilometers), the weapon combines its active radar with a microcomputer system and an inertial reference unit, which reduces its reliance on the aircraft's fire-control system.
According to the Raytheon Missiles & Defense, the AMRAAM missile has been outfitted with the F-15A/B/C/D/E Eagle/Strike Eagle, F-16 Fighting Falcon, F/A-18 Super Hornet, F-22 Raptor, Eurofighter Typhoon, JAS-39 Gripen, Tornado and Harrier.
The latest AMRAAM version is also operational on all F-35 Joint Strike Fighter variants. It is the only radar-guided air-to-air missile that has been approved for use on the F-35.  
Japan Seeks To Strengthen Its Air Power 
The persistent threats from China and Russia have prompted Japan to strengthen its air power. The nation's efforts to develop a next-generation fighter jet are among the strongest indicators of this ambition. 
The Russian invasion of Ukraine and China's increasing hostility in the East Asian region has significantly accelerated Japan's decision to develop a next-generation fighter jet, which it has been considering for a number of years.
According to recent reports, Japan and Britain are close to combining their respective next-generation fighter jet programs, the F-X and Tempest. 
Iwasaki Shigeru, Former Japan Air Self-Defense Force Chief of Staff, believes that the F-X has no competitors, and Japan must create a fighter that stands head and shoulders above all of its rivals in the industry. Tokyo wants to have technology that is far superior to what other countries are using.
Moreover, it was recently reported that Tokyo could soon conduct the first combustion flight test of its under-development scramjet engine to boost its hypersonic technology.
China has stepped up its regional provocations lately, especially against Japan. In June 2022, Japan's defense ministry stated that three Chinese H-6 bombers flew from the East China Sea into the Pacific Ocean via the Miyako Strait before turning around and going back in the same direction. 
Furthermore, in an unprovoked action, Chinese and Russian warships spent several days encircling Japan in June 2022. The disputed Senkaku Islands were in striking distance from the Chinese ships. Chinese vessels have also been entering the Pacific through the straits close to Japan on a regular basis. 
China's aggressiveness and desire to unite Taiwan with the Chinese mainland would also pose a threat to Japan's security because of its proximity to the self-governed island state. Japan, therefore, is aggressively boosting its military power.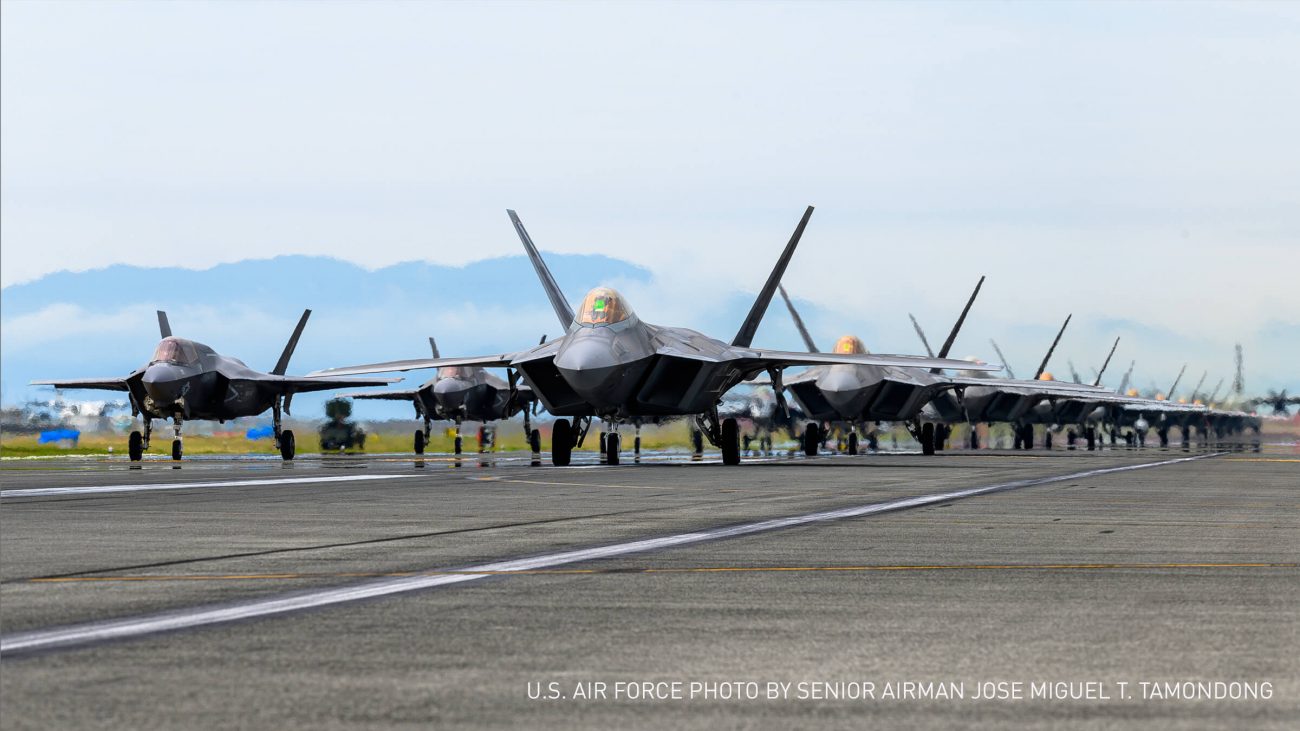 Tokyo is also working with the US, a close ally, to counter Beijing in the region. Recently, more than 50 US and Japanese warplanes flew over waters close to Japan in a display of strength by the two allies amid escalating hostilities in the region with China and Russia.
The drills involved 12 F-22 stealth fighters, four F-35 stealth jets, and 13 F-15 jets from the US Air Force. Twenty Japanese F-15 and F-2 fighters and three US reconnaissance and support aircraft joined the drills. 
It appears that one of the key components of Japan's defense architecture is the country's cooperative efforts with its allies to protect its sovereignty. All in all, the US's latest missile sale will increase the power of the Japanese air force.