The US Air Force fighter pilots are set to receive advanced adversary air training with the help of a fleet of 29 ex-Israeli Air Force General Dynamics F-16A jets. 
ATACMS 'Attack'! Ukraine Pushes US For HIMARS-Compatible Long-Range MLRS; Russia Warns Of Consequences
On September 12, 2022, Canadian company Top Aces, which offers air combat training, announced that it had been chosen to train fighter pilots for the US Air Force (USAF) as part of the USAF Combat Air Force Contracted Air Support program. 
Top Aces is the first commercial firm in the world to operate the F-16 Fighter fleet. The company is also the only commercial provider to conduct contractual air training for the USAF using the supersonic F-16 platform. 
We are proud today to announce that Top Aces Corp. was selected under the US Air Force (USAF) Combat Air Force Contracted Air Support program to provide advanced adversary air training to pilots at Eglin Air AFB in Florida and Luke AFB in Arizona.https://t.co/e9jFVrJV50 pic.twitter.com/g1Rqyw4Nhy

— Top Aces (@topaces) September 12, 2022
Under the latest five-year deal worth $175 million, Top Aces will offer advanced adversary air training to pilots at Eglin Air Force Base (Eglin AFB) in Florida and Luke Air Force Base (Luke AFB) in Arizona.
In a statement, the Canada-based company said it would start training next month to support USAF's F-35A and F-22 fleets. This five-year contract will greatly improve the training of fifth-generation combat pilots. 
The F-16 Advanced Aggressor Fighter (AAF) integrates "a unique open-architecture mission system, including an AESA (Advanced Electronically Scanned Array), helmet-mounted tracking and aiming systems, a tactical data link system, and high off-line-of-sight missile capabilities."
"With our fleet of F-16 AAFs, we deliver a caliber of adversary air training that was previously non-existent. Our commitment is to deliver professional excellence and significant cost efficiencies," said Russ Quinn, President of Top Aces. 
On August 16, the company also announced that it had received Military Flight Release (MFR) from the USAF for their F-16 AAF aircraft. MFR enables Top Aces' F-16 AAFs, the most sophisticated adversary air platform on the market today, to begin assisting USAF pilot training programs immediately.
The F-16 AAF is outfitted with Top Aces' proprietary Advanced Aggressor Mission System (AAMS), which simulates near-peer opposition fighter aircraft. AAMS's open system architecture enables the quick addition of sensors and services to match growing opponent threats.
These F-16s sold by the Israeli government to Top Aces were originally supplied to Israel in the 1980s and participated in the First Lebanon War as well as air battles against the Syrian Air Force. They also participated in Operation Opera, which effectively destroyed Saddam Hussein's Osirak nuclear reactor in Iraq in 1981.
Top Aces Growing Success 
Top Aces was one of seven companies given contracts for $6.4 billion to offer adversary air services (ADAIR), or realistic training, to the USAF in October 2019. It recently merged with Blue Air Training, another Las Vegas-based training firm. 
"To provide effective training to pilots flying fifth-generation fighters – such as the F-22 or F-35 – we must match the capabilities of near-peer adversary fighter aircraft," explained Quinn, a 26-year USAF veteran and former Aggressor pilot, in an earlier statement. 
The company claims that by integrating the F-16's power and avionics with AAMS, it can reproduce modern opponent threats with accuracy and cost-efficiency. After MFR, Top Aces is now approved to provide the most advanced training solution available to the USAF.
Top Aces, a pioneer in adversary air training, has provided more than 100,000 accident-free flight hours over the last 17 years. The collaboration is said to offer USAF pilots an unprecedented opportunity to train with a team of experts that includes the nation's most seasoned former Aggressor pilots and tactical controllers.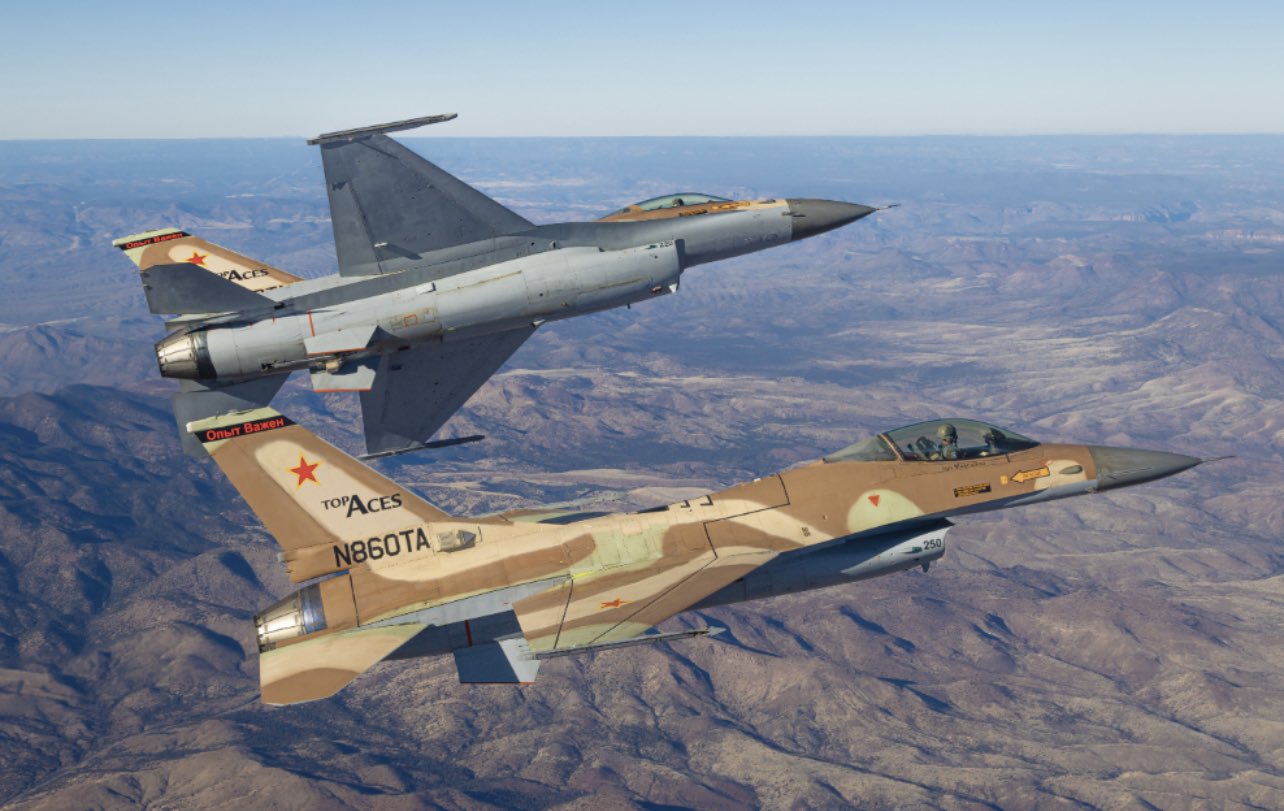 "Top Aces' cadre of highly-experienced Aggressor pilots and maintenance crews looks forward to supporting Luke and Eglin to fulfill their advanced combat training needs," says Quinn.
"With our fleet of F-16 AAFs, we deliver a caliber of adversary air training that was previously non-existent. Our commitment is to deliver professional excellence and significant cost efficiencies," he added. 
It is anticipated that the program's success will eventually open doors for Top Aces in the US Air Force, Australia, Germany, and other European nations. Additionally, the market is expected to expand as more nations upgrade their fourth-generation combat fleets and purchase new fifth-generation ones.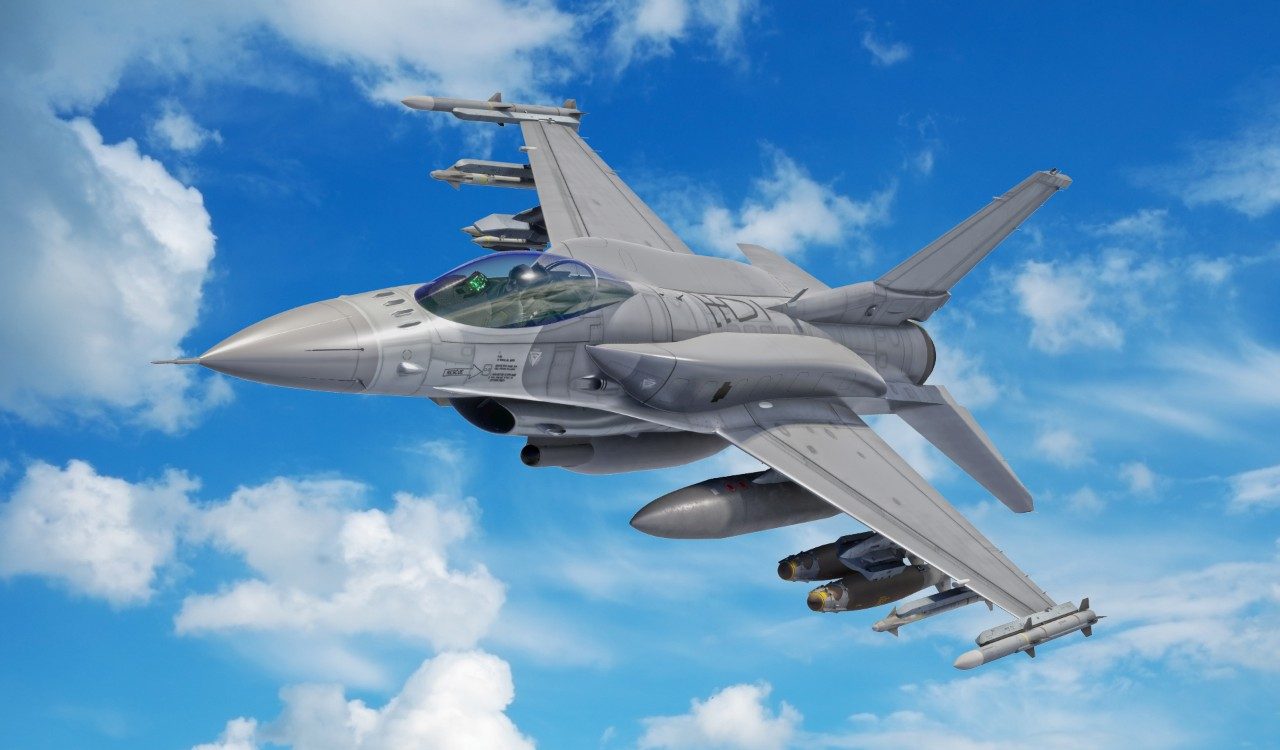 However, in recent months, the United States Air Force (USAF) has highlighted concerns about third-generation fighters' capacity to effectively simulate the threats it expects to encounter in future battles.
LGen David Nahom, deputy chief of staff for Air Combat Command (ACC) plans and programs, testified before the Senate Armed Services Committee in May that older generation contracted aircraft are insufficient in "the high-end training environment," such as F-35 training at Nellis Air Force Base, Nevada, where the USAF currently runs an elite weapons school and conducts complex Red Flag exercises. 
"What they provide is not giving us what we need," said Nahom. Nevertheless, the business is making significant investments to make sure the program can adapt to the capabilities of a more sophisticated aircraft.