The US is looking to bolster its counter-drone capabilities as it takes note of the rising threats from hostile elements such as the recent attacks on UAE and Saudi Arabia in which Iran-backed Houthi militias deployed unmanned combat aerial vehicles (UCAVs). 
The Air Force Research Laboratory (AFRL) has awarded a contract to Leidos, a Virginia-based defense firm, to develop a $26-million prototype advanced high-power microwave (HPM) weapon system to counter drones.
The quarterly Lead Inspector General report (October-December 2021) presented to the US Congress on Operation Inherent Resolve highlighted drones used to attack US forces in Iraq and Syria by Iran's proxies.  
THOR Microwave Weapon
"Building upon the success of Tactical High-power Operational Responder (THOR) technology demonstrator, Leidos will now build an advanced HPM weapon system to bring the newest technology to bear against the growing threat from unmanned aircraft," the AFRL said in a press release.
THOR is a directed energy weapon system unveiled by AFRL in 2019 that uses microwave beams to disable the electronic components of a drone.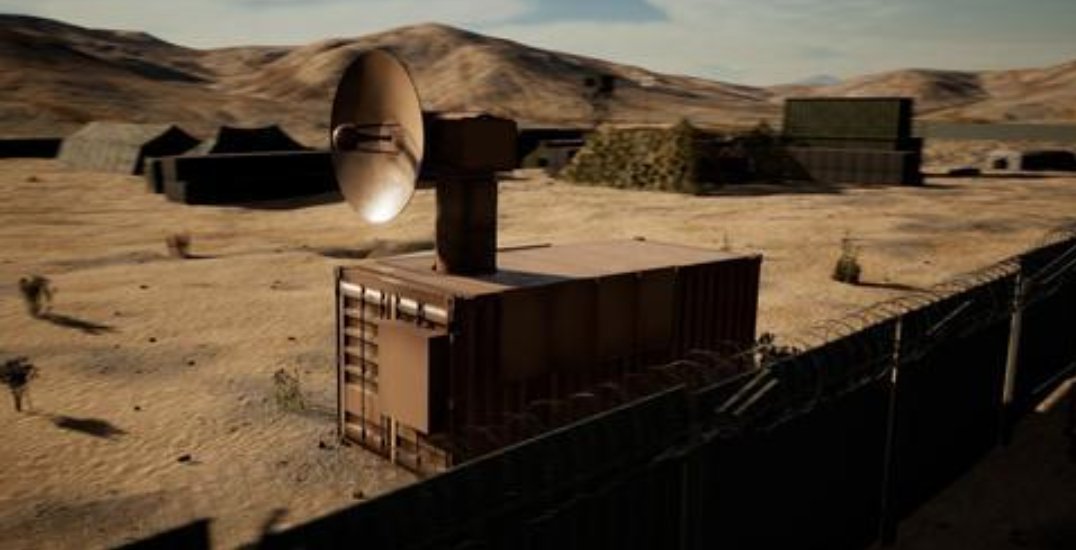 The new prototype will be called 'Mjölnir', named after the legendary hammer belonging to Thor, the God of Thunder in Norse mythology who used it to slay giants.
"Because THOR was so successful, we wanted to keep the new system's name in the family," said Adrian Lucero, THOR program manager at AFRL's Directed Energy Directorate at Kirtland AFB, New Mexico.
Leidos is one of the contractors with the AFRL's Directed Energy Directorate and it was involved in the development of THOR's microwave emitter, or firing mechanism.
"We are transitioning AFRL technology to our industry partner Leidos, who has the knowledge and capability to build multiple systems in the future," said Lucero.
"Mjölnir will focus on creating a detailed blueprint for all future c-UAS (Counter Unmanned Aerial System) HPM systems with enhanced range and technology for detecting and tracking UASs. This will ensure the U.S maintains our electromagnetic spectrum superiority," Lucero added.
Drone Warfare
The small size of drones and their ability to move quickly makes it very difficult for kinetic weapons like nets, bullets, and missiles to detect, target, and attack them and therefore in recent years, weaponized drones are emerging as game-changers on the battlefield.
This was particularly witnessed during the Nagorno-Karabakh conflict in 2020, where Azerbaijan leveraged the sizeable fleet of Turkish-made Bayraktar TB2 and Israeli-made kamikaze drones that it had amassed over the years, to destroy a large number of Armenian tanks, artillery, and air-defense systems.
"Thanks to advanced Turkish drones owned by the Azerbaijan military, our casualties on the front shrunk," said Azerbaijan President Ilham Aliyev in a televised interview with the Turkish news channel TRT Haber.
With advances in technology, drones are becoming cheaper and more easily available by the day. These drones can carry surveillance equipment for intelligence gathering and munitions for attack purposes, hence their threat potential is ever-growing.
Drone Threats In Middle East
Recently, the United Arab Emirates, a key partner of the US in the Gulf also highlighted the rising threat from drone attacks.
"We have to unite to prevent the use of drones from threatening civilian safety and destroying economic institutions," said Mohammed bin Ahmad al-Bawardi, the UAE's minister of state for defense affairs during the Unmanned Systems Exhibition (UMEX 2022) that was held in Abu Dhabi.
The remarks by the UAE defense minister came in the wake of four missile and drone attacks against the UAE in less than three weeks between January and February, by Iran-backed Houthis in Yemen and True Promise Brigades, a little-known Iraqi group with ties to Tehran.  
Yemen houthi shot down Saudi Arabian?? CH-4B UAV
video….⤵️https://t.co/vgjSNCC4Gh#UAV #SaudiArabia #Yemen #houthi #China #CH4 pic.twitter.com/MwRVgeQer4

— ??? ???? ???????? (@TheDeadDistrict) December 22, 2020
In response to these attacks, the Pentagon announced the deployment of advanced F-22 fighter jets and a guided-missile destroyer, the USS Cole, to partner with the UAE Navy ahead of a port call in Abu Dhabi. 
Amid rising tensions with Iran, the US Navy has announced the launch of a new joint fleet of drones in the Middle East with ally nations to patrol huge swathes of volatile waters, The EurAsian Times previously reported.
Vice Admiral Brad Cooper, the Commander of the 5th fleet responsible for the Middle-Eastern region, stated that 100 unmanned drone ships — both sailing and submersible — will greatly increase the US Navy's surveillance capabilities, allowing it to maintain a close check on waters vital to the global oil supply and maritime flows.
Iran is viewed as the primary regional threat by the US. "There's the ballistic missile, cruise missile and UAV [drone] component, both in their capability and their mass proliferation, as well as the proxy forces," Cooper said.