Arch-rivals, the US and China, are trying to outwit each other in the domain of artificial intelligence (AI). The use of AI in the military is viewed as a part of next-generation warfare.
China Launches New Ballistic Missile Submarine That Can Strike US Mainland From Indo-Pacific Itself
For the first time, the US Air Force announced that it has deployed artificial intelligence to improve targeting judgments. On September 20, Secretary of the Air Force Frank Kendall said the service has "deployed AI algorithms for the first time to a live operational kill chain".
Kendall used the description to illustrate his "No. 1 objective," which he described as investing in "meaningful military capabilities that project power and place targets at peril anywhere on the planet."
He explained that in 2021, the Air Force's chief architect's office "deployed AI algorithms for the first time to a live operational kill chain" involving the USAF's multi-site Distributed Common Ground System and an air operations center "for automated target recognition."
Kendall did not reveal the mission's specifics, but said the new capability's overall goal is to "significantly reduce the manpower-intensive processes of manually selecting targets—shortening the kill chain and speeding up decision-making".
The term "kill chain" refers to the military concept of the structure of an attack, which includes target identification, force dispatch to the target, decision and order to attack the target, and finally target annihilation.
Human analysts spend hundreds of hours combing through video footage trying to detect, locate, and positively identify targets, and AI relieves them of some of that burden. The technology is now ready for usage in the field.
A USAF spokesperson said these initial object recognition algorithms are available to Distributed Ground Stations, in order to augment intelligence operations.
The 27 geographically dispersed elements of the Air Force's Distributed Common Ground System are the core of its intelligence-gathering activities, handling everything from planning and direction to collection, processing and exploitation, analysis, and dissemination of the finished intelligence.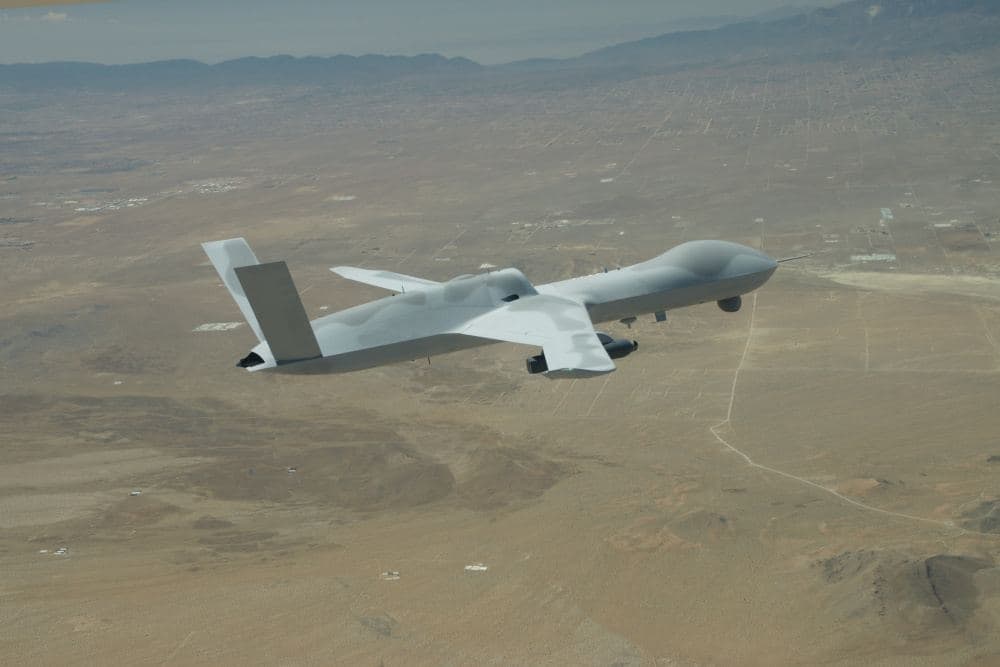 Concerns about AI's autonomous activities are mounting as it becomes more widely used in the military. Arthur Holland of UN Institute for Disarmament Research raises serious questions about its operations and validation. Nonetheless, the USAF has taken a step closer to gaining dominance in this sector.
US Lagging In Artificial Intelligence?
Pentagon's former chief software officer believes that China is years ahead in AI technology and it will take the US next 10-20 years to compete with them.
"We have no competing fighting chance against China in 15 to 20 years," Nicolas Chaillan said in an interview with London-based business newspaper, Financial Times.
He described the current scenario as "a done deal," adding that the race between China and the United States was "already over" in his perspective. Though, the US has already taken a step towards balancing out China's dominance in the field of AI and machine learning (ML).
"These Chinese companies have no choice but to work with the #CCP."@NicolasChaillan describes #ArtificialIntelligence as a "data game," saying a major threat from China comes from its access to & hunger for more data.

?Clip? Watch FULL on @EpochTVus ?https://t.co/xlb2UGv4S0 pic.twitter.com/hlc7ezGUA8

— Jan Jekielek (@JanJekielek) November 3, 2021
However, Chaillan later clarified and said: For those who saw this article, I want to clarify one thing. I never said we lost. I said as it stands and if we don't wake up NOW we have no fighting chance to win against China in 15 years. I also said that they're leading in AI and Cyber NOW. Not in 10 years as some reports mention.
Of course, 750 pages of government-funded reports always tell us we have more time than we have so no one is held accountable for missing the already past due target.
Those are just common sense facts. We are competing against 1.5B folks here. Either we are smarter and more agile or we lose. Period.
The United States Innovation and Competition Act was enacted by the Senate in June to enhance semiconductor manufacture, artificial intelligence development, and other technology in the country.
A whopping amount of $250 billion which would be invested over the next five years was largely viewed as much-needed funding in the struggle against China for technological innovation.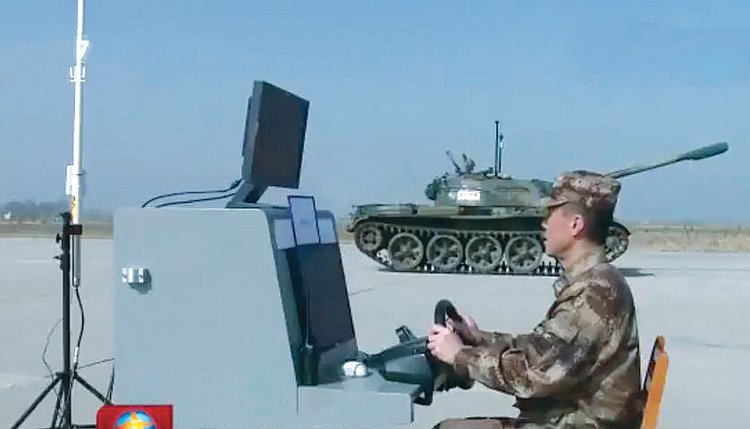 US President Joe Biden said, "We are in a competition to win the twenty-first century, and the starting gun has gone off." Following the Senate's adoption of a package aimed at strengthening US research and development in vital technology to compete with China, Beijing accused Washington of encouraging protectionism.
According to a report by China's Xinhua news agency, "the bill illustrates that the paranoid illusion of egoism has corrupted the basic aim of innovation and competition". China's National People's Congress's foreign affairs committee described this bill as full of Cold War mindset and ideological prejudice.
In addition, the US is collaborating with its partners in this field to build state-of-the-art military equipment. The US Air Force Research Laboratory and the UK's Defence Science and Technology Laboratory (DSTL) have successfully demonstrated the ability of the two countries to jointly develop, select, train, and deploy machine learning algorithms in support of each nation's armed forces.
In DOD Experiments, Target Identification Gets Faster, More Accurate With AI | Read more https://t.co/sZIqHewn0u #ArtificialIntelligence #Defense pic.twitter.com/KtLeqh4jHB

— Air Force Magazine (@AirForceMag) October 31, 2021
This research tries to provide adjacent, cooperating US and UK brigades with long-term wide-area situational awareness, with the goal of improving decision-making, increasing operational tempo, lowering the risk of death, and reducing manpower burden.
Dr. Robert W. Sadowski from the US Army Combat Capabilities Development Command, said, "We are determined to place robotics and autonomous systems capability into the hands of the warfighters."
He further stated that the advances in robotics and autonomy will make "our formations more capable and mission-ready while offering unprecedented stand-off protection for our warfighters and enabling greater combat lethality".