The US-Turkey tussle over the Russian-made S-400 air defense system is witnessing some new developments. Washington recently accused Ankara of moving its S-400s to a key NATO base, although the latter has denied this allegation.
US Air Force Confirms Use Of Artificial Intelligence To Hit Targets; Admits China "10-20 Years Ahead" In AI Race
The timing of the incident may appear suspect to some as it comes just days after the Biden administration threatened Turkey with the second round of sanctions for its procurement of the S-400 air defense system from Russia.
According to Bloomberg, the Turkish Defense Ministry has since issued a statement addressing these concerns, "The claims on social media that the S-400s were taken to Incirlik are not true." The US and Turkey are NATO allies.
The Incirlik Base?
A deal between US and Turkey grants the former access to the NATO base in Turkey's Incirlik. However, Turkey's use of the facility is subject to mission-specific permissions from parliament.
Incirlik serves as a transfer hub for US military deployments in the region and houses American tactical nuclear bombs.
The sensitive nature of the base coupled with longstanding espionage implications over Turkey's procurement of the Russian S-400 adds to Washington's anxieties. The US fears the S-400 may be used to surreptitiously gain access to technological data on US' F-35 stealth fighters.
The Trump administrations had vehemently opposed Ankara's S-400 procurement and eventually levied sanctions under Countering America's Adversaries Through Sanctions Act (CAATSA). The same policy is likely to be continued by the Biden administration as well, if Turkey procures more S-400s.
Retribution for acquiring the S-400 system was not limited to sanctions. Turkey was even kicked out of the F-35 Joint Strike Fighter program, in which it had invested a considerable amount.
Being a part of the program would have allowed Turkey access to work on the F-35 and receive the stealth fighter for its air force. Ankara has since requested Washington to sell them F-16s as compensation for being dropped from the F-35 program.
Is Turkey Acting Out?
US President has continued with his predecessor's policy decision to keep Turkey out of the F-35 program. This was indicated by Pentagon spokesman John Kirby at a press briefing held on February 5, 2021, during which he reiterated the previous administrations' view.
"Our position has not changed! The S-400 is incompatible with the F-35 and Turkey has been suspended from that program."
"Turkey had multiple opportunities over the last decade to purchase the Patriot defense system from the United States and instead chose to purchase the S-400, which provides Russia revenue, access, and influence," Kirby added.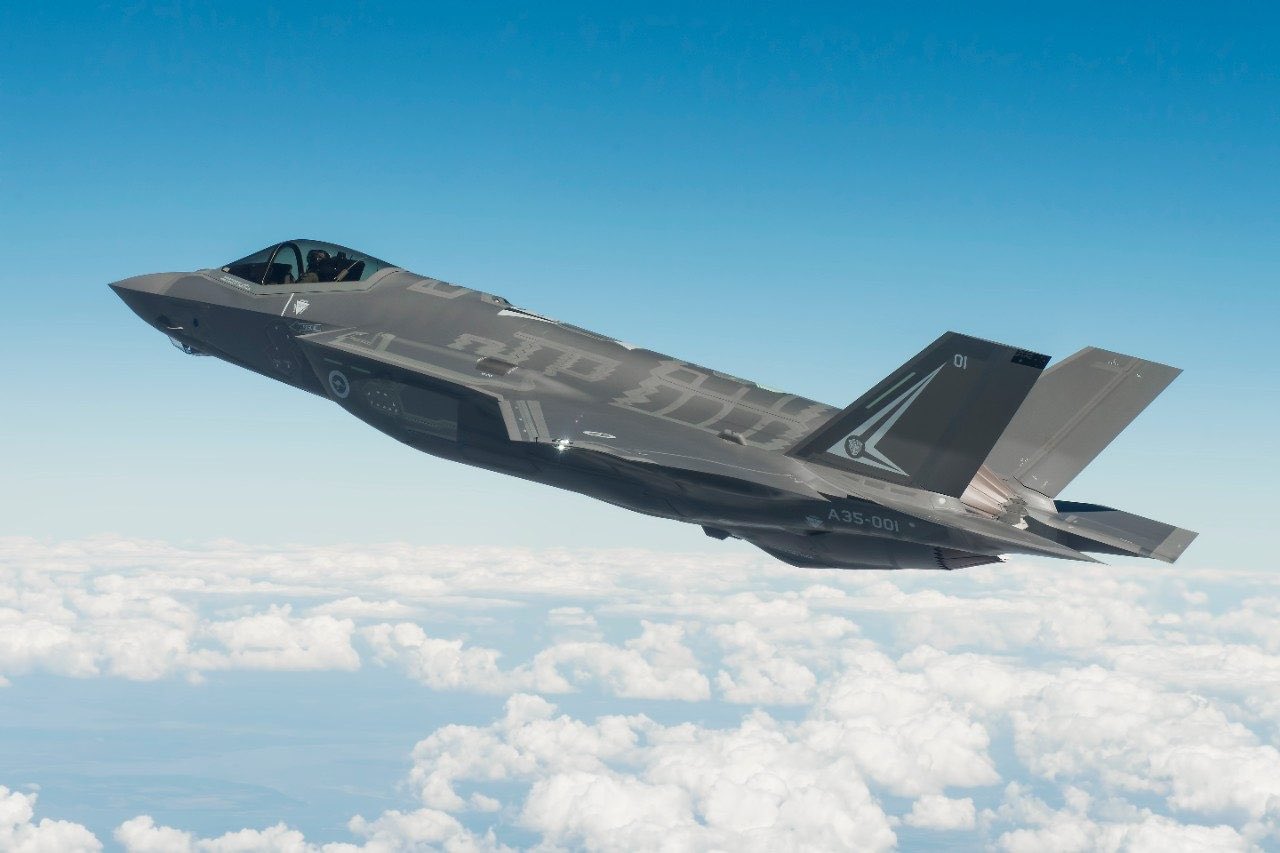 The Air Force Magazine had reported earlier this year that the US Air Force bought the eight F-35As that were initially manufactured for Turkey, but never delivered under an $861.7 million contract.
Turkey had already placed its order for these planes when it was ousted from the program. Additionally, it was also dropped from the F-35 supply chain over the course of the next two years as well.
While the Biden administration has the power to revoke the sanctions, the President would need to certify to Congress that Ankara and "any person acting on its behalf" no longer owns the S-400 or a newer variant.
Furthermore, he would need to be ascertained that no Russian nationals or contractors are operating S-400s or even maintaining logistics on the platform in Turkey. Lastly, Washington would need "reliable assurances" from Ankara that it will not run afoul of CAATSA again, according to the 2021 defense policy law.
Turkey's Foreign Ministry, however, felt that the issue could have been resolved through "diplomacy and dialogue" over the imposition of sanctions. The ministry asserted, "Turkey will take the necessary steps against this decision, which will negatively affect our relations and will retaliate in a manner and timing it deems appropriate."
It further stated that "Turkey will never refrain from taking the necessary measures to safeguard its national security".
A '50/50′ Chance On Falcons?
With sanctions and no F-35 jets, Ankara is forced to turn to Washington to purchase more F-16s as part of its air force modernization. However, this proposition also remains uncertain.
Earlier, as EurAsian Times reported, Turkey requested the US for purchasing 40 F-16 fighter jets along with 80 upgrade kits for its existing aircraft.
Turkey's President Tayyip Erdogan told journalists aboard his plane while returning from a G-20 summit in Rome that his meeting with his American counterpart was held "in a very positive atmosphere".
Erdogan claimed that Washington proposed selling F-16 fighter jets to make up for Turkey's ouster from the F-35 program.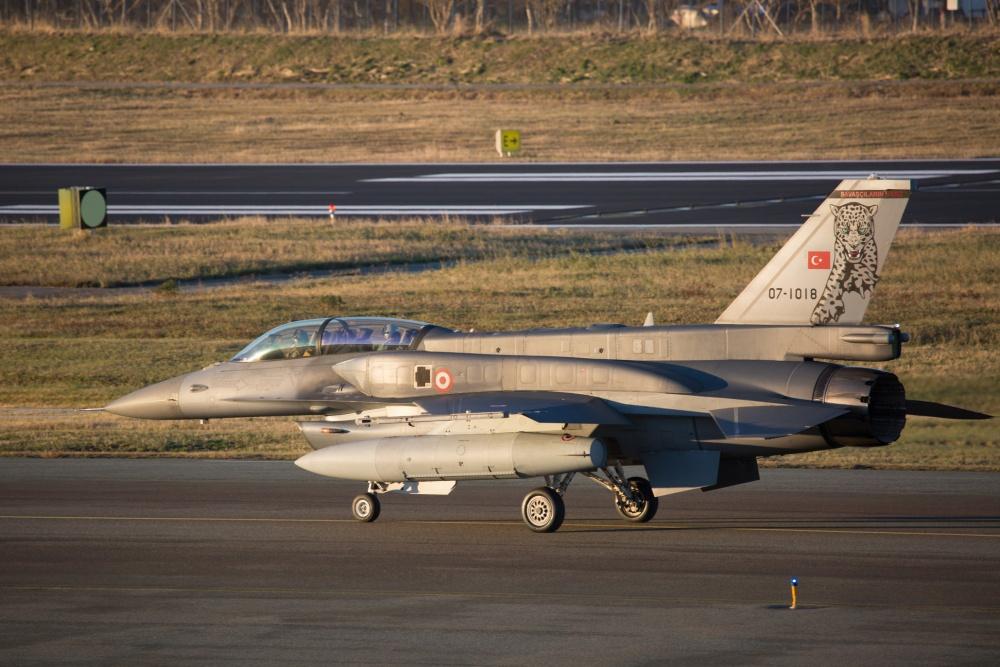 "As you know, we have a payment of $1.4 billion. On this issue, we negotiated the procurement of F-16s. I have not seen any negative attitude from (Biden) in this regard," Erdogan had said. Biden apparently responded by saying, "As you know, the situation is fifty-fifty, but I will do my best."
Turkey had earlier insisted that the S-400s could be used independently without being integrated into NATO systems. Erdogan also hinted recently that the purchase of the second batch of S-400 may be in the works. If that materializes, it could invite further sanctions from the US.
Is Turkey Buying More S-400s?
Erdogan is believed to have said Ankara intends to buy another batch of S-400 'Triumf' SAM systems from Moscow, according to Reuters.
Erdogan told CBS News in an interview that, "Nobody can interfere with that. We are the only ones to make such decisions." He went on to assert, "In the future, nobody will be able to interfere in terms of what kind of defense systems we acquire, from which country at what level,"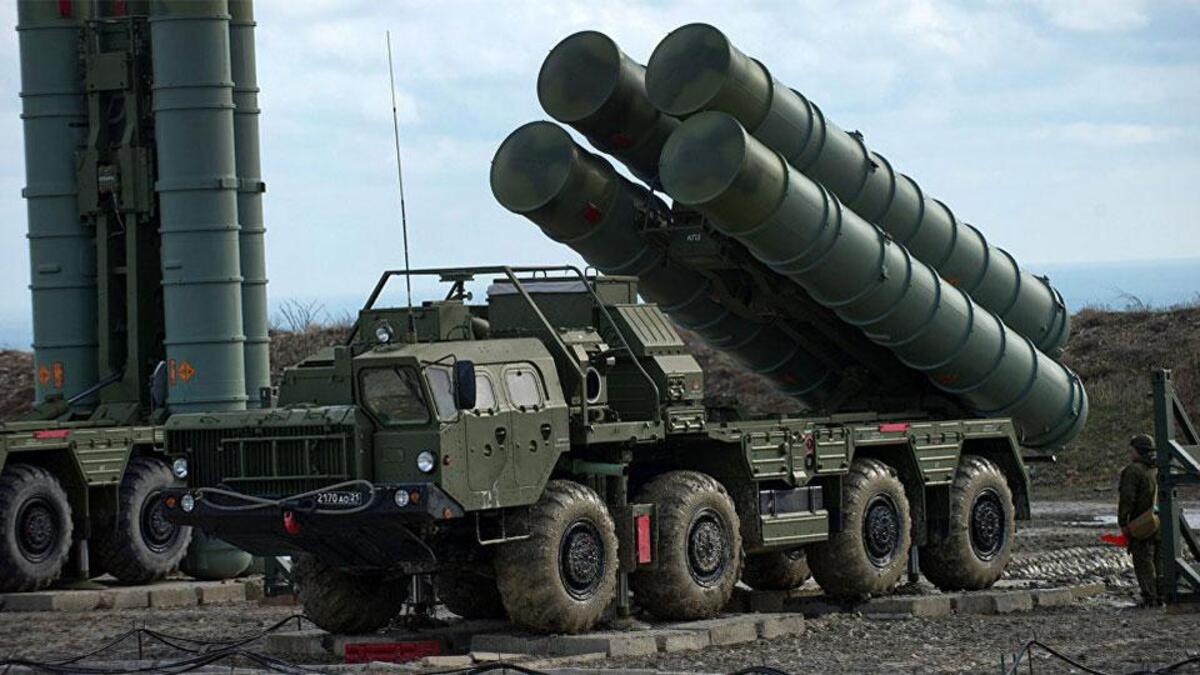 Such an assertion prompted Washington to reiterate its stand on the S-400 system. A US State Department spokesperson told Reuters, "We urge Turkey at every level and opportunity not to retain the S-400 system and to refrain from purchasing any additional Russian military equipment."
The official further said, "We continue to make clear to Turkey that any significant new Russian arms purchases would risk triggering CAATSA 231 sanctions separate from and in addition to those imposed in December 2020."
The State Department spokesperson, however, maintained that Washington considers Ankara as "an ally and friend" and seeks ways to strengthen their partnership "even when we disagree."
Aritra Banerjee is a defense journalist who has worked in both online and print media. He has laid an emphasis on issues related to military human resources, tactical psychology, military-media relations, professional military education, and combat fitness. He can be reached on email: aritrareporter@gmail.com.