If Ukrainian soldier Sergiy Flash (a pseudonym) is to be believed, Russia's Lancet loitering munition (or kamikaze drone), which has a first-of-its-kind anti-laser jamming technology making it immune to several anti-drone systems, may have a chink in its armor.
According to reports, Russian media citing its sources, claim that 45% of NATO artillery, including M777 howitzers, were single-handedly destroyed by Lancet-3 UAVs. According to reports, since January 1, 2023, the Russian military destroyed 59 M777s, 13 M109 Paladin SPGs, 14 HIMARS launchers, and 30 SPGs from Poland, Germany, France, and the Czech Republic.
According to Flash, a Ukrainian soldier and radio technology specialist, electronic warfare equipment can suppress the Lancet in the frequency range of 868-870 MHz and 902-928 MHz. However, the catch is that Lancet can be neutralized only while loitering in the sky under the operator's control and looking for targets, claimed 'Flash' in a Facebook post.
'Flash' said that the Ukrainian Bukovel and Nota complexes, as well as homemade electronic warfare equipment with a power of 30-40W or higher with a directional antenna, can effectively deal with such drones, reported OKYC.
Manufactured by Zala and Kalashnikov, the Russian Lancet-3 is a lightweight loitering munition with a three-kilogram warhead and a 40-minute endurance. It is a further development of the KYB Kub (Cube) loitering munition, a flying-wing design that was combat tested in Syria in 2019.
In July this year, Russia first released footage from the video feed of its Zala Lancet-3 loitering munition Kamikaze drones flying into Ukrainian targets in what appears to be the first direct camera footage from such UAVs.
The video showed two feed instances from the kamikaze drones' front electro-optical device. Both cases had a standard modus operandi whereby they first observed their targets from a distance and then rapidly homed in.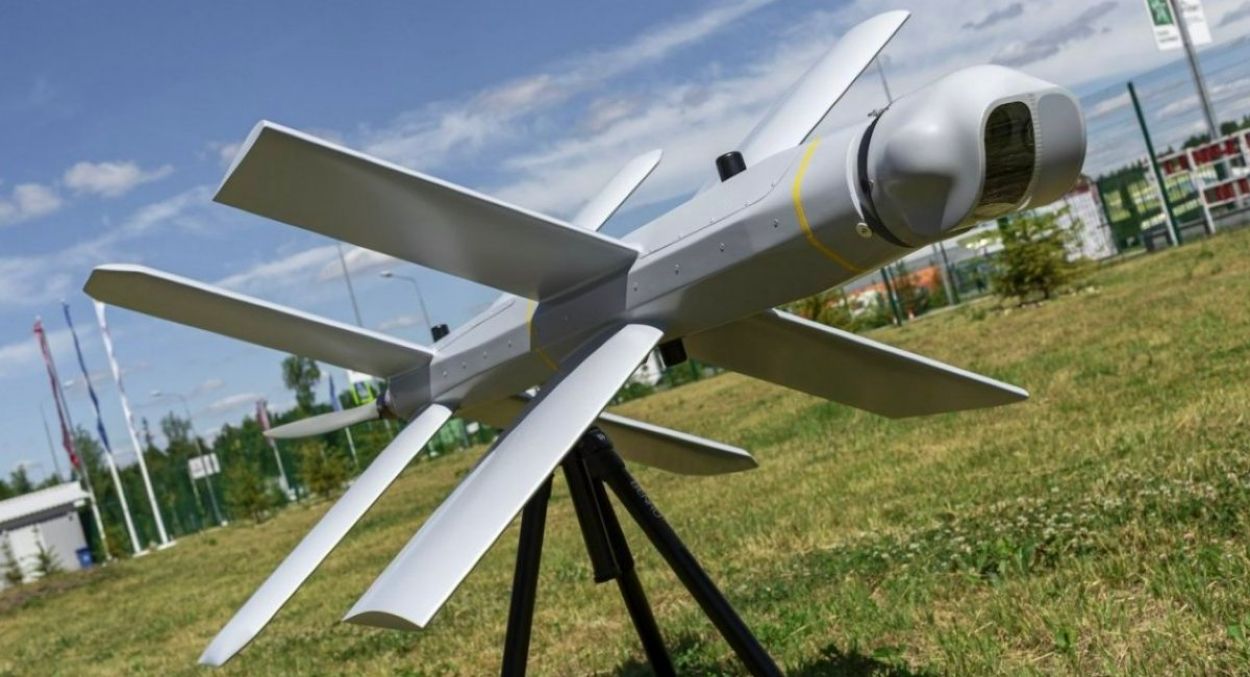 The Lancet-3 has a take-off weight of 12 kilograms and is launched via a rail-mounted catapult system, capable of hitting targets up to 40 kilometers. It has two sets of X-shaped wings that can be folded and packed into a carrier trunk.
The Lancets are now reportedly present with nearly all Russian units in south and eastern Ukraine, defending against Ukrainian counterattacks and consolidating their hold in the pro-Russian regions that recently voted in a referendum to remain with Moscow.
Ukraine claimed on October 12 that it had shot down two Zala Lancet drones, besides many Iranian-origin Shahed-136 kamikaze drones.
However, a report quoted ROSTEC, the umbrella parent company holding all state-run Russian arms manufacturers and weapons export firms, saying that its Lancet drones resist laser weapons.
"The latest laser weapons cannot harm the Russian Lancet kamikaze drone due to the built-in anti-laser protection. It is almost impossible to intercept and destroy. Thanks to the built-in anti-laser protection, even the latest laser weapons against drones are not afraid of this drone [sic]," read the verbatim Google translation.
Net Trouble
In January, EurAsian Times reported that Lancet-3 met its match with a simple camouflage net. Videos and photos from the frontlines in Ukraine showed the unmanned aerial vehicle (UAV) stuck in the net over Ukrainian tanks, failing to impact the vehicles.
This contrasts with the metallic roof covering Russian tanks that could not withstand Javelin and NLAW anti-tank guided missile (ATGM) hits earlier in the war.
The images showed a Lancet-3 entangled in a "metal mesh" over a Polish 155-mm Krab Self-Propelled Gun (SPG). Another December video showed a Russian Lancet-3 stuck in a net covering a Ukrainian T-72 tank.
The net in this video is not metallic but camouflaged netting made of high-strength polyester.
"It is necessary to attack with a drone not on the roof of the hull, but on the forehead or from the rear," said the Telegram group message covering the war from the Ukrainian perspective.
Lancet-3 drones being able to take out SPGs is not unlikely since the artillery systems are not as heavily armored as MBTs. Any additional armor plating on an SPG will add to the current weight because of the onboard artillery gun.
IRGC Upgrades Kamikaze Drones
Meanwhile, an Iranian official said the Islamic Revolution Guards Corps (IRGC) has successfully tested a homemade long-range, high-precision kamikaze drone equipped with a 50-kilogram warhead.
Ali Kouhestani, the head of the Research and Self-Sufficiency Jihad Organization of the IRGC's Ground Force, made the remarks in an interview with the semi-official Tasnim news agency.
The unmanned aerial vehicle (UAV), named "Meraj-532," has a range of 450 kilometers and can fly at a maximum altitude of 12,000 feet for three straight hours, said Kouhestani, noting that the drone can hit targets with pinpoint accuracy.
Meanwhile, there have not been any reports of laser-based C-UAS systems in Ukraine. Russia's laser-resistant technology on the Lancet still makes it 'future-proof.' Considering the scale of military aid pouring into Ukraine, such weapons will likely become commonplace.
Mail the author at rmanojmenon (at) gmail.com
VIEWS PERSONAL OF THE AUTHOR