Russian analysts believe the Ukrainian military wants Moscow to withdraw its advanced air defense systems from the frontline to protect its cities from drone strikes.
Unmanned Aerial Vehicle (UAV) strikes in Russian cities like Moscow and Belgorod have seen an uptick recently.
While these strikes have limited success, their impact is also psychological on the Russian population, which an adversary usually hopes has a bearing on the country's political leadership and eventually leads to strategic battlefield mistakes. 
Ironically, Russia had put Ukraine in a similar dilemma in October and November 2022, when its cruise missile and drones struck deep into its cities and crippled its energy distribution network.
Ukraine's Increasing Drone Strikes Inside Russia
On April 24, an explosive-packed Ukrainian UJ-22 drone was found near Moscow, possibly the closest a military aircraft has reached the Russian capital. However, there were conflicting reports about exactly where it landed.
TASS reported it fell in the Bogorodsky district, 19 miles east of central Moscow. 
"A fallen drone stuffed with explosives was found in the Bogorodsk district, not far from the SNT Zarya. The aircraft was discovered the day before; it was broken in half," said the TASS report quoting an unnamed source and officials from law enforcement agencies.
#Russian media reports that a kamikaze drone with 17 kg of explosives fell in the #Moscow region. It was found in the village of Vorovskoye near Noginsk. pic.twitter.com/DLK6Rg2O7n

— NEXTA (@nexta_tv) April 24, 2023
Al Jazeera, meanwhile, citing the Telegram channel of Igor Sukhin, the head of the Bogorodsky city district, said he had to cancel a planned Victory Day parade following the attempted strike. 
However, photos of a UJ-22 drone lying crashed upside down went around on Twitter and were posted by many leading handles, which said it was found near Noginsk, claiming it had run out of fuel. 
TheDrive quoted the leading Russian Telegram channel Baza and Mash, which recorded other Ukrainian drone attack attempts inside Russia's Belgorod Oblast. 
"The Belgorod region was massively attacked by drones. Only yesterday (possibly April 23), four UAVs flew into the region," Baza's Telegram channel said. 
One of them was flying over the village of Mur, 500 meters from the border, and was brought down by Electronic Warfare (EW). "The second drone, seen on the outskirts of the village of Sereda, was also shot down — when it fell, the ammunition detonated, and the drone exploded."
Baza also reported that "a quadcopter was able to fly to the village of Murom, 4 kilometers inside the Russian border. There, it dropped an explosive device onto a communications tower."
Another "unidentified aircraft-type UAV flew to a village in the Belgorod region, after which it fell and exploded. One person was injured, and a diesel transformer was destroyed."
Ukraine Forcing Russia To Protect Cities Instead of Frontlines?
According to the leading Russian military analysis forum Rybar, Ukraine's target is not Russian cities but its powerful air defense (AD) that protects its frontlines. Kyiv hopes to force Moscow to withdraw the AD systems from the operational area and deploy them in its cities, clearing the way for Ukrainian drone strikes on Russian positions in Donbas. 
"At first glance, with such attacks, the Armed Forces of Ukraine seek to hit military installations or critical infrastructure facilities deep in the rear to reduce the morale of the population…However, they may have another, much more important goal: to force the Russian command to 'pull' the air defense system from the front," Rybar said on the Telegram channel. 
This is evident from the large number of Ukrainian UAVs shot down by Russia over the last few days in the combat zone. A routine update by the Russian Ministry of Defense (RuMoD) on April 25 reported hitting 15 UAVs in Kharkiv, Luhansk, Donetsk, Zaporizhzhia, and Kherson.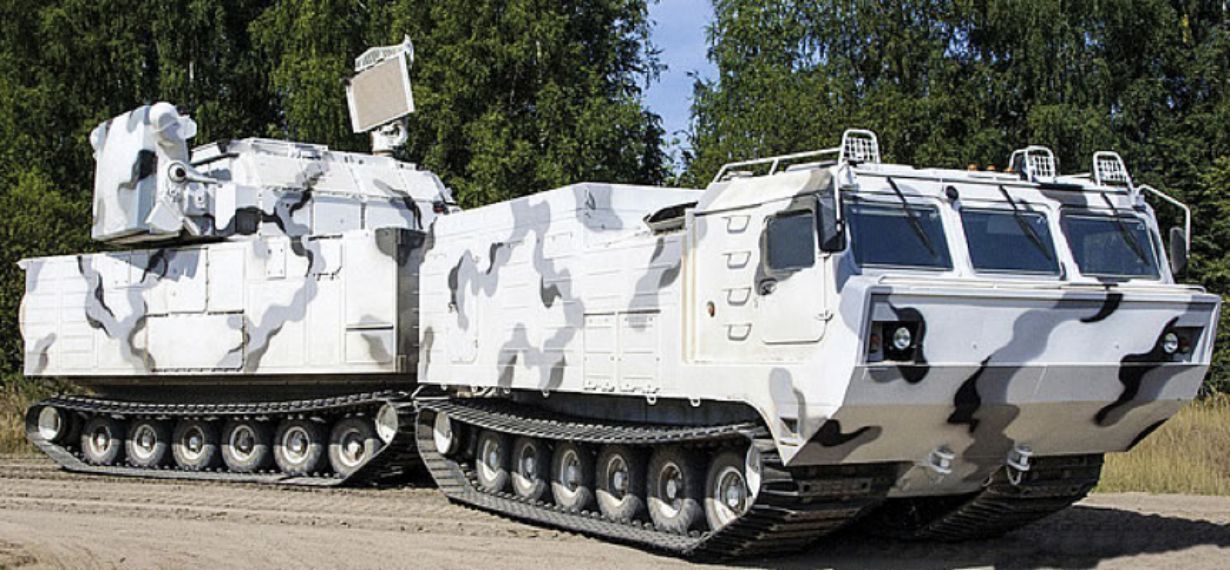 According to a press officer of the Vostok Group of Forces, Aleksandr Gordeev, the Tor, Osa-AKM, and Strela-10 SAM systems shot down three Valkyries and one Furia UAV in south Donestk. The Furia specifically was hit by a Tor air defense system. Whether this is a part of the 15 drones destroyed in the period mentioned above is unclear. 
Before that, on April 24, Russian air defense and ground forces shot down 38 Ukrainian UAVs. Thus Ukraine lost 53 drones in a period of two days alone.  
Russia Doesn't Seem To Be Falling For The Trick 
But Russia does not seem to have taken the bait and continues to focus on the frontlines. Russia has minimal and effective air defense guarding its civilian areas, given that at least one of the Ukrainian UAVs was brought down with EW (near the village of Mur).
A possible reason behind Russia not employing too many missiles or gun-based air defense systems to guard its cities could be to avoid potential civilian casualties if the rounds and missiles miss their targets. Even if they do hit, the debris from both the missiles and the drones crashing jeopardizes civilian lives. 
It seems to have taken a lesson from a missile strike on a residential building in Kyiv in February last year that Ukraine claimed was a Russian missile. Moscow maintained it was a Ukrainian Buk-M1 missile.  
TASS quoted a source explaining that the "targeting system of a Ukrainian Buk-M1 missile air defense system failed, and the missile hit the corner of the residential building."
Russia Used A Similar Strategy In 2022
But ironically, this is similar to Russia's strategy behind its mass cruise missile strikes on Ukrainian energy infrastructure and civilian-military targets in late-2022. 
EurAsian Times observed that the Russian objective was to attack Ukrainian cities, forcing Kyiv to be unable to commit a credible amount of air defense systems for the frontlines. 
Ukraine was facing an acute shortage of air defense systems then and even more so now. Most of its Soviet-era S-300 and Buk surface-to-air missile (SAM) systems have either been destroyed or are running out, while Western platforms like Patriot (United States) or Iris-T (Germany) are too few to make any notable difference.