The latest US $1.2B military assistance package to Ukraine, surprisingly announced with little fanfare or forewarning, will likely turn the tables in favor of Ukraine.
It will significantly erode Russian air dominance along the battlefront, which has been critical to Russia's ability to maintain a solid frontline.
It's indeed surprising that the mainstream media have completely failed to grasp the significance of the new package. Most probably because the package didn't include any new weapon systems.
The assistance will have a greater impact on the course of the war than a hypothetical induction of two fighter squadrons with fully trained pilots armed and equipped with F-16V Viper variants! (The latest variant, equipped with an AESA radar and Sniper E/O targeting pod.)
Somewhat chillingly, with the assistance package, the US has climbed the escalation ladder to a level where Russia may be forced to retaliate in a manner that could lead to a direct US-Russia war with the potential to spiral out of control into a nuclear conflagration.
Big Deal About The Package
As part of the new aid package, the Pentagon plans to facilitate the integration of  Western air-defense launchers, missiles, and radars with Ukraine's air-defense systems.
On May 9, 2023, detailing the assistance being provided to Ukraine under the new package, Pentagon Press Secretary Air Force Brig. Gen. Pat Ryder said, "The money will procure more 155 mm artillery rounds and provide sustainment support to enable Ukraine to better maintain its on-hand systems and equipment. "Other capabilities include additional air defense systems and munitions, equipment to integrate Western air-defense launchers, missiles and radars with Ukraine's air-defense systems."
Likely Impact of Integration
In simple English, Ryder said the US would provide Ukraine the equipment to use the situational awareness provided by US and NATO AWACS (Airborne Warning & Control System) on patrol 24×7.
The AWACS patrol outside Ukrainian airspace and hence cannot be attacked by Russia under US rules-based order.
Using the equipment supplied by the US, Ukrainian AD forces will be able to cue their Soviet-era medium-range missile systems, such as the S-300 and Buk, using real-time AWACS targeting data.
As a result, the Ukrainian systems can launch their missiles without switching on their search radars.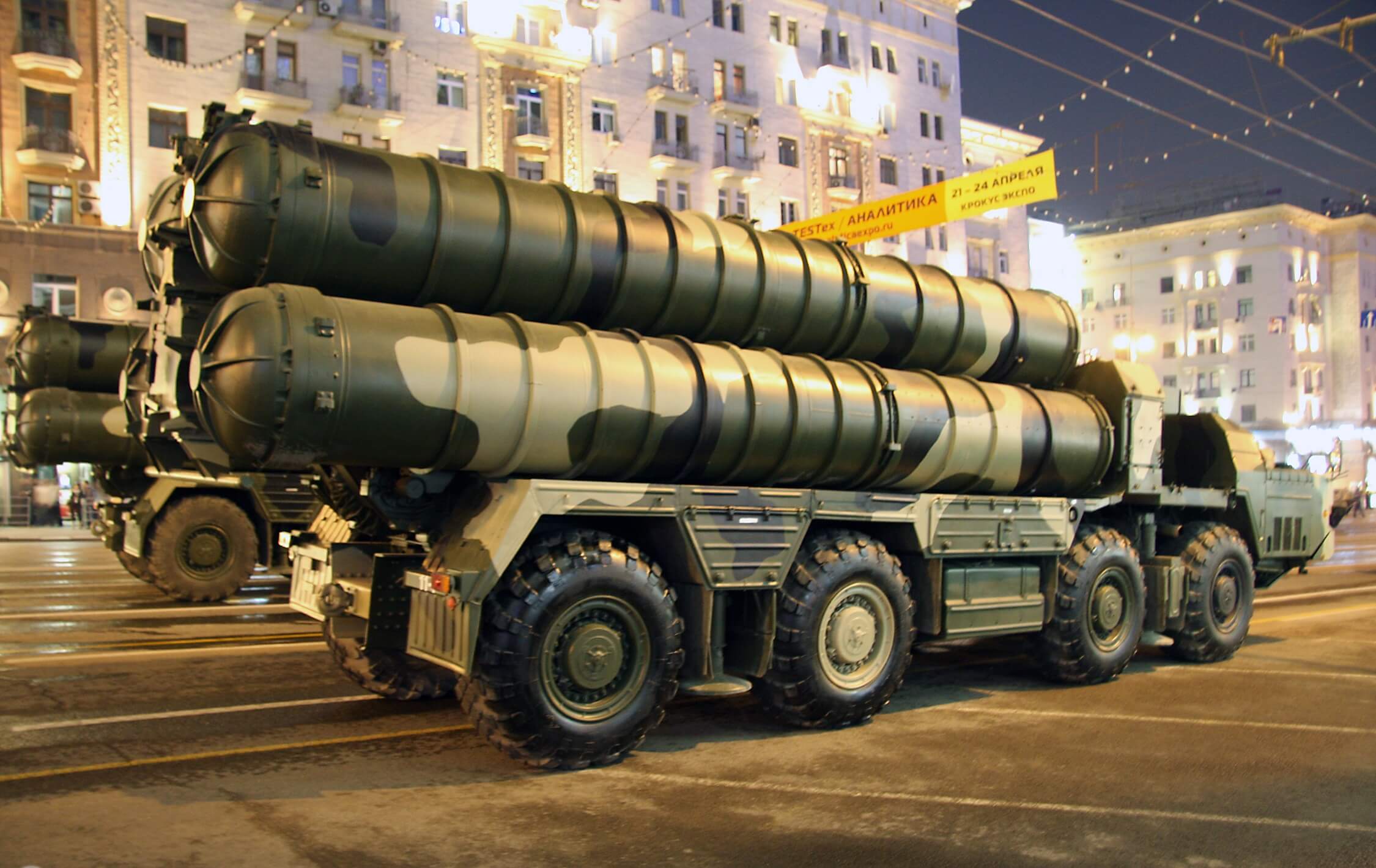 Currently, as soon as Ukrainian S-300 and Buk systems switch on their search radars, they can be detected by sensors on Russian Su-35S and Su-30SM fighters flying air dominance patrol 24×7, armed with Kh-31PD anti-radiation missiles (ARMs).
The fighters target any AD search radar that lights up using a Kh-31PD, a very destructive missile that flies at Mach 3 (> 1000 m/s) to a range of up to 250 kilometers, carrying a 110 kg warhead.
The AWACS Advantage
In an earlier analysis, we detailed how US and NATO AWACS and other airborne ISR assets patrolling in close proximity to Ukrainian airspace have enabled Ukraine to hold out against better-equipped Russian ground and air forces.
The assets provide Ukraine with a clear picture of the location of Russian airborne and ground systems and give Ukraine the ability to identify gaps and weaknesses in the deployment of Russian forces.
The US E-3 Sentry AWACS can detect and track Russian bombers, fighters, and cruise missiles even before they enter Ukrainian airspace. More importantly, it can identify the adversary target type and distinguish friendlies from hostiles in crowded airspace.
So far, Ukrainian AD systems have not been able to leverage AWACS real-time targeting data on aerial threats.
Leveling The Playing Field
The capability to engage targets without lighting up will level the playing field for Ukrainian AD systems and severely constrain the Russian Aerospace Forces (RuAF) ability to mount effective air dominance patrols.
Ukraine currently has several AD systems that can obtain live targeting data from US/NATO AWACS, including Patriots, NASAMS, IRIS-Ts, and Crotales.
Of these, only the Patriot has range and capability matching the S-300 and Buk systems. However, the number of Patriot systems supplied to Ukraine is limited, sufficient only to protect the Western part of the country from attacks by Russian ballistic missiles.
The NASAMS, IRIS-T, and Crotale are relatively shorter-range systems that cannot threaten Russian Su-35S and Su-30SM fighters flying air dominance patrols along the battlefront.
Equipment supplied under the new aid package will allow AWACS to share live targeting data, directly or indirectly, with the Ukrainian S-300 and Buk systems. It could also facilitate the integration of the long-range phased array Patriot radar, which has a detection range of over 150 km and the ability to track multiple targets.
Russian Options
Russia's options to counter the cueing of Ukrainian S-300 and Buk search radars using live targeting data from US/NATO AWACS are practically non-existent.
According to the March 2023 Pentagon leaks, Ukraine is running low on the missile stock for S-300 and Buk AD systems. The missiles are no longer in production.
If that is true, Russia would likely absorb the increased lethality of the Ukrainian systems. However, if the leaks turn out to be disinformation, Russia may well find the attrition of its air dominance fighters rise to unacceptable levels.
Russia has the ability to shoot down US/NATO AWACS assets. Indeed, if it did so, Ukraine and NATO would lose an advantage that has been critical to Ukraine's survival.
Under the circumstances, the only way to avoid an escalation would be for the US and Russia to quickly arrive at a quid-pro-quo backroom deal.
Vijainder K Thakur is a retired IAF Jaguar pilot. He is also an author, software architect, entrepreneur, and military analyst. VIEWS PERSONAL
Follow the author @vkthakur