The Ukrainian military announced on December 30 that it had repelled an overnight drone attack on the country, including on the capital Kyiv. While most of these drones are shot down using air defense systems, Ukraine is now developing drones that could shoot down incoming hostile drones.
The Ukrainian air force said on Telegram that 16 drones were launched from the southeastern and northern directions, and Ukraine's air defense destroyed "all" them. However, it is worth noting that costly missiles are used to shoot down these cheap expendable drones, creating a significant price differential and exhausting Ukraine's missile stockpiles.
In what could change the battlefield in Ukraine, the Minister of Digital Transformation Mykhailo Fedorov announced that the country was working on combat or strike drones.
Fedorov told Associated Press, "Now that we are more or less equipped with reconnaissance drones is strike drones. These exploding drones and drones fly up to three to 10 kilometers and hit targets."
Ukraine has invested in small unmanned aerial vehicles like the Fly Eye for intelligence gathering, battlefield surveillance, and reconnaissance. According to the Ukrainian government, Ukraine has purchased 1,400 drones, mainly for reconnaissance. It aims to build military variants that can strike the explosive drones Russia has employed throughout its invasion of the nation.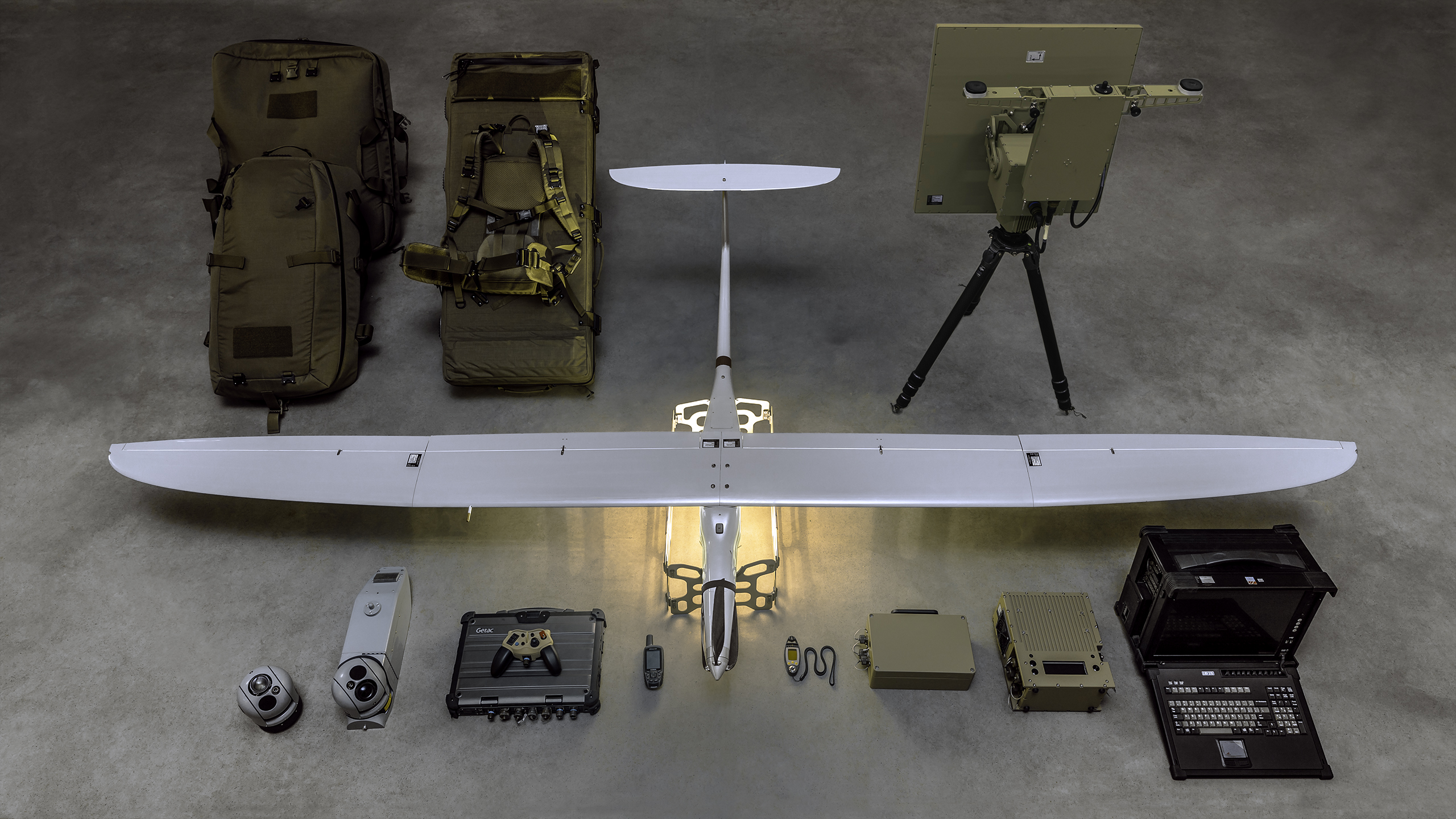 The Ukrainian minister credited drones and satellite internet systems like  Starlink with transforming the conflict. Elon Musk's company SpaceX delivered the Starlink stations after Fedorov's request early in the conflict. Currently, roughly 24,000 Starlink stations are already in operation in Ukraine, and 10,000 more could be expected.
It may be worth wondering whether the Starlink satellite network may guide the new combat drones. A few months into the conflict, media reports suggested that Kyiv used Starlink to conduct precision attacks on Russian tanks and positions.
He predicted "more missions with strike drones" in the future. "We are talking there about drones, UAVs, UAVs that we are developing in Ukraine. Well, anyway, it will be the next step in developing technologies. I can say already that the situation regarding drones will change drastically in February or March," he said.
Military commentator Vijainder K Thakur (Retd) said in a tweet that the fighter drones would probably have basic electro-optical sensors to find enemy drones and perhaps a cannon or ammunition to destroy them. However, no specific details were divulged by the Ukrainian minister.
The announcement by the Ukrainian minister comes days after the Ukrainian defense company Ukroboronprom's project manager, Oleh Boldyrev, said in an interview that new Ukrainian drones in the works would allow the country to strike deep behind enemy lines.
The Game Of Drones In The Ukraine War
Drones have become essential for surveillance and combat in the ongoing conflict. While the Turkish TB2 Bayraktar drones extensively deployed by Kyiv in the summer have essentially disappeared from the battlefield, Ukraine has refurbished and deployed several other drones to attack Russia.
For instance, in early December, Ukraine allegedly conducted a long-range drone strike on two Russian Air Force bases – Engels and Dyagilevo – deep inside the Russian territory. The drone used was speculated to be the Tu-141 Strinzh, a Soviet-era reconnaissance drone armed with explosives.
About 20 days later, Ukraine attempted another drone strike on the Engels Air Force Base. However, the unknown drone was reportedly shot down by Russia. Ukraine has not claimed any of these attacks, but officials have given cryptic statements that signal the country's involvement.
In addition, Ukroboronprom said on October 17 that the Ukrainian government had developed a long-range strike capability weapon and was almost ready to be deployed by the military. As per the information, this weapon could have a range of 1000 kilometers and a weight of 75 kilograms.
On its part, Russia resumed sending swarms of Shahed-136 drones to Ukraine, which have been used extensively since October to take out Ukraine's energy infrastructure targets.
To keep its power intact amid a harsh winter, the Ukrainian military has to shoot down as many Shahed UAVs as possible before it can approach the target. The Armed Forces of Ukraine (AFU) have claimed that they shot down nearly all the drones sent by Russia.
However, the question of whether Ukraine can call its counter-drone effort a success is raised by the significant cost difference between the kamikaze drones used by Russia and the surface-to-air missiles used by the Ukrainian troops to shoot them down.
An IRIS-T missile, for instance, costs roughly $430,000, which is 20 times more than the average Shahed drone, which costs about $20,000, as previously noted by EurAsian Times.
Military experts have long observed that Russia's deployment of kamikaze drones is a ploy to exhaust Ukraine's air defenses. However, employing an air-to-air combat drone can significantly alter this dynamic in Ukraine's favor and allow the defending forces to protect their high-end infrastructure and military positions better.
Contact the author at sakshi.tiwari9555 (at) gmail.com