US-made Abrams tanks will not be included in Ukraine's spring offensive as the United States works to strip the system of sensitive technologies that could be exploited by Russia, USA Today reported on Monday.
Abrams tanks are months away from reaching the frontlines of the conflict in Ukraine, excluding them from an expected offensive later this year by Ukrainian forces, the report said, citing US officials and military experts.
The delivery timeline is in part determined by the US' attempt to remove sensitive technologies from the tanks due to concerns about the systems falling into the hands of Russian forces, the report said.
However, even if the retrofitting process were completed today, Ukrainian forces are still not prepared to take the tanks into combat, US Army Europe and Africa spokesperson Col. Martin O'Donnell reportedly said.
Ukrainian troops will need approximately ten weeks of training on the tanks, which will begin in Germany later this month, the report said. Ukrainians will train on refitted Abrams models similar to those being prepared in the US, the report added.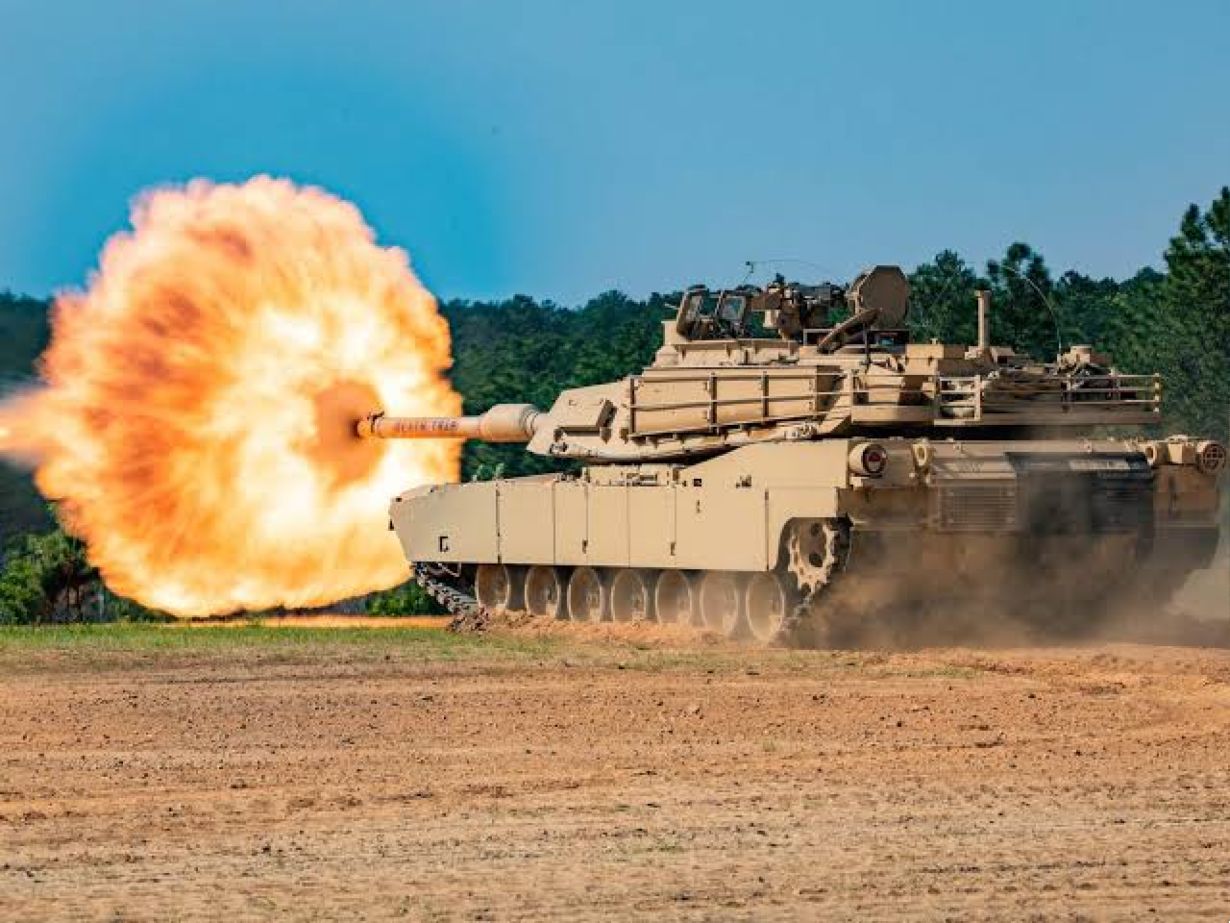 Western Technology Could Fall Into Russian Hands
The Abrams tank is equipped with advanced composite armor, which offers a compelling defense against hostile fire. To defend the crew from the possibility of the tank's ammo exploding if the tank is destroyed, fuel and ammunition are stored in separate compartments.
The Abrams is equipped with an inbuilt computerized fire control computer that allows the gunner to engage targets by simply "pointing and shooting." The Abrams can attack targets at great distances, day or night, and even in bad weather, thanks to this capability and a powerful sensor package.
These tanks feature 120mm main guns, although they have different armor, sensor, communications, and other equipment setups. There are thousands of M1 tanks in storage with the US Army.
Ukraine believes these tanks would be critical to overpower Russian defenses. The US has pledged to send 31 M1 Abrams tanks to Kyiv.
Earlier, the Russian ambassador to the United States, Anatoly Antonov, had said, "If a decision to transfer M1 Abrams to Kyiv is made, American tanks without any doubt will be destroyed as all other samples of NATO military equipment." 
Experts believe that Russia will try its best to destroy or, ideally, seize a Western-made tank, primarily for propaganda purposes and to gain access to its secrets.