Russian attack capabilities could receive a massive shot-in-the-arm with a new Iranian kamikaze drone facility near Moscow.
Augmenting defense cooperation, Moscow and Tehran are moving forward with plans to construct a new factory in Russia that could produce at least 6,000 drones with Iranian designs for the war in Ukraine, Wall Street Journal reported.
According to reports, a high-level Iranian delegation traveled to Russia early January to see the facility site and discuss the project launch details.
The officials with knowledge of the situation said Iran and Russia are now developing a new engine for the Shahed-136 UAV, allowing it to travel farther and faster. The cutting-edge drone would be developed in the new factory.
The report comes about two months after US officials first announced establishing a joint production line for lethal drones in December 2022. "This partnership poses a threat not just to Ukraine but to Iran's neighbors in the region," said one senior official at the time. US National Security Council spokesperson John Kirby later confirmed it.
On January 5, officials of the two countries visited Yelabuga, a Russian town located around 600 miles east of Moscow. They toured the site, saying they plan to erect a new factory that will produce at least 6,000 drones annually in the coming years.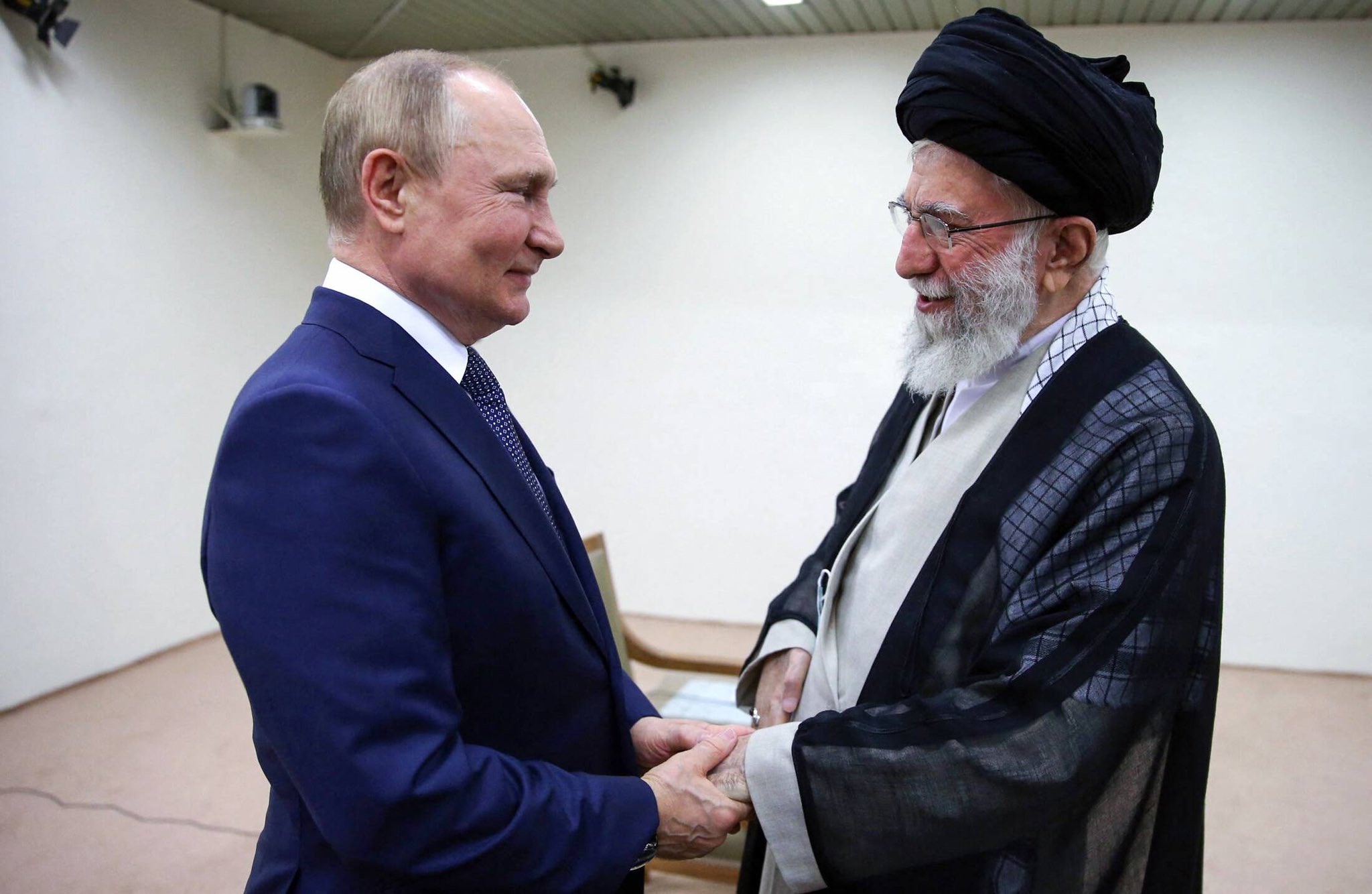 Brig. Gen. Abdollah Mehrabi, head of the Islamic Revolutionary Guard Corps Aerospace Force Research and Self-Sufficiency Jihad Organization, and Ghassem Damavandian, the head of Iran's Quds Aviation Industry, led the Iranian delegation.
Further, the visit comes amid an intense bombardment of Ukrainian cities using Iranian kamikaze drones. Recent media reports have also suggested that with Putin's forces stepping up the frequency of drone strikes on Ukraine in the last month, there has been a fast depletion of its Shahed-131 and Shahed-136 stockpile.
Last month, Ukraine's Defense Minister Oleksii Reznikov claimed on Twitter that the Russian forces had used up 88 percent of their stockpile of Shahed drones, leaving them with just 90 Iranian-manufactured UAVs.
Against that backdrop, a manufacturing facility could significantly bolster drone supplies to Russia, especially since the war shows no signs of abating. It would also considerably strengthen the defense cooperation between Moscow and Tehran, which US officials have flagged as an alarming development.
Russia & Iran Are Expanding Military Ties
According to US sources, Tehran has already given Moscow hundreds of drones it has used to attack military and civilian targets in Ukraine. Some senior intelligence officials from Ukraine earlier revealed that a new shipment of Shahed-136 kamikaze drones was delivered to Russia in January, which contained over 400 Unmanned Aerial Vehicles (UAVs).
The Biden administration has also expressed concern over the emergence of full-fledged defense cooperation between Russia and Iran.
Previously, the White House announced that Moscow was training Iranian pilots to fly Russian jet fighters. Last month, Iran officially confirmed that it has ordered Russian Sukhoi Su-35 warplanes and expects to receive these cutting-edge aircraft within three months.
With the extent of defense cooperation growing between the two states, officials in Iran have confirmed the purchase of Russia's cutting-edge Su-35 fighters for Tehran. Not just that, media reports suggested that delivery of S-400 air defense systems could also be under consideration.
Iran could also supply its Fateh-110 and Zolfaghar ballistic missiles to Russia in the coming weeks after tweaking them by the UN norms. The Ukrainian Air Force spokesperson Yurii Ihnat recently claimed on national television that his country was currently defenseless against these ballistic missiles.
The kamikaze drones that once caught the Ukrainian troops off-guard have slowly lost the hype. Ukraine's air defenses have generally successfully eliminated these drones over time. As a slow-moving, loud drone with propeller engines, the Shahed-136 is reasonably simple to identify and shoot down.
If the country's claims are anything to go by, Ukraine has shot down more than 540 drones since they first began to circulate over its skies last fall.
As for the new drone factory, construction is yet to begin. It is unlikely that the production line will immediately change the balance of power in Ukraine, where there are indications that Russia will launch a new onslaught in the coming weeks.
Contact the author at sakshi.tiwari9555 (at) gmail.com