Ukraine's President Volodymyr Zelensky condemned Russia's recent attack on the civilian apartments in Donetsk, claiming the airstrikes have continued unabated. However, amid persistent missile attacks, Ukraine's Defense Minister has made shocking remarks about the Israeli Iron Dome missile defense system that Kiev needs to defend itself.
Another Russian Fighter Jet Found With GPS Taped To Its Dashboard; IAF Pilot Says India Has Done It Too
On July 9, Ukraine's Defense Minister Oleksii Reznikov said the beleaguered country did not need Israel's Iron Dome missile defense system. These remarks depart from Kyiv's previous pleas to supply defensive military equipment to the Ukrainian armed forces with the Jewish country.
On June 7, the ambassador of Ukraine to Israel, Yevgen Korniychuk, stated that Kyiv wanted to purchase Israel's Iron Dome missile-defense system to defend civilian women and children from the Russian missiles the Jerusalem Post reported.
Ukraine first sought to purchase Iron Dome following the invasion, but the request was not entertained. Israel reportedly blocked a US proposal to deliver Iron Dome missile batteries to Ukraine because it may hurt its relations with Russia.
The Iron Dome has a history of success in combat. After the confrontation between the Israel Defense Force and Palestinian Hamas in Gaza last year, in which these missile systems are believed to have intercepted 90% of rockets fired, Ukraine was the first to express interest in the Iron Dome.
However, in what could be a 360-degree turnaround for the country, the Defense Minister said that the Israeli Iron Dome system could not protect against Russian missiles.
Ukraine is looking to purchase the Israeli "Iron Dome" air defense system to protect its cities and military objects from Russian missile strikes, according to Ukraine's Envoy to Israel Yevgen Korniichuk. He added that the U.S. does not object to Kyiv's plans. pic.twitter.com/rtDeWoR2vR

— KyivPost (@KyivPost) June 8, 2022
Speaking at the Forbes Summit, he went so far as to say that he visited Israel and spoke with its manufacturers and government-run businesses. Iron Dome was constructed to defend against low-speed, low-impact missiles created in garages. The defense system is ineffective against ballistic and cruise missiles.
Reznikov claims that although not perfectly,  several missiles are already being shot down, protecting the sky over Ukraine, and Russian aircraft are already wary of flying over Ukraine.
So, the Russians launched attacks from Belarus, the Russian Federation, the annexed Crimea, the Black Sea, and the Caspian Sea.
Ukraine's admonishment of the Iron Dome is accompanied by its willingness to develop its missile defense system similar to Israel's Iron Dome with the help of a California-based company JustAnswer, Fox News reported.
According to JustAnswer, the "Sky Project" system modernization plan for Ukraine aims to build a portable, all-weather air defense system that can intercept and destroy rockets and artillery shells while defending eight regions of Ukraine.
Israel Protecting Russian Ties
Earlier, Ukraine's ambassador to Israel criticized the Jewish nations' policy and urged the country for a defensive tool in the form of the Iron Dome.
He appealed to the Jewish country for military assistance by saying that Ukraine wants to protect its citizens from Russian fire, just as Israel protects its citizens from attacks from Hamas.
Iron Dome missile defense system is a mobile air defense developed by Israel to counter short-range rockets and artillery. It is the bottom tier of a comprehensive missile defense system meant to fend off the unguided rocket and drone attacks coming from Hezbollah-controlled Lebanon and the Palestinian territories.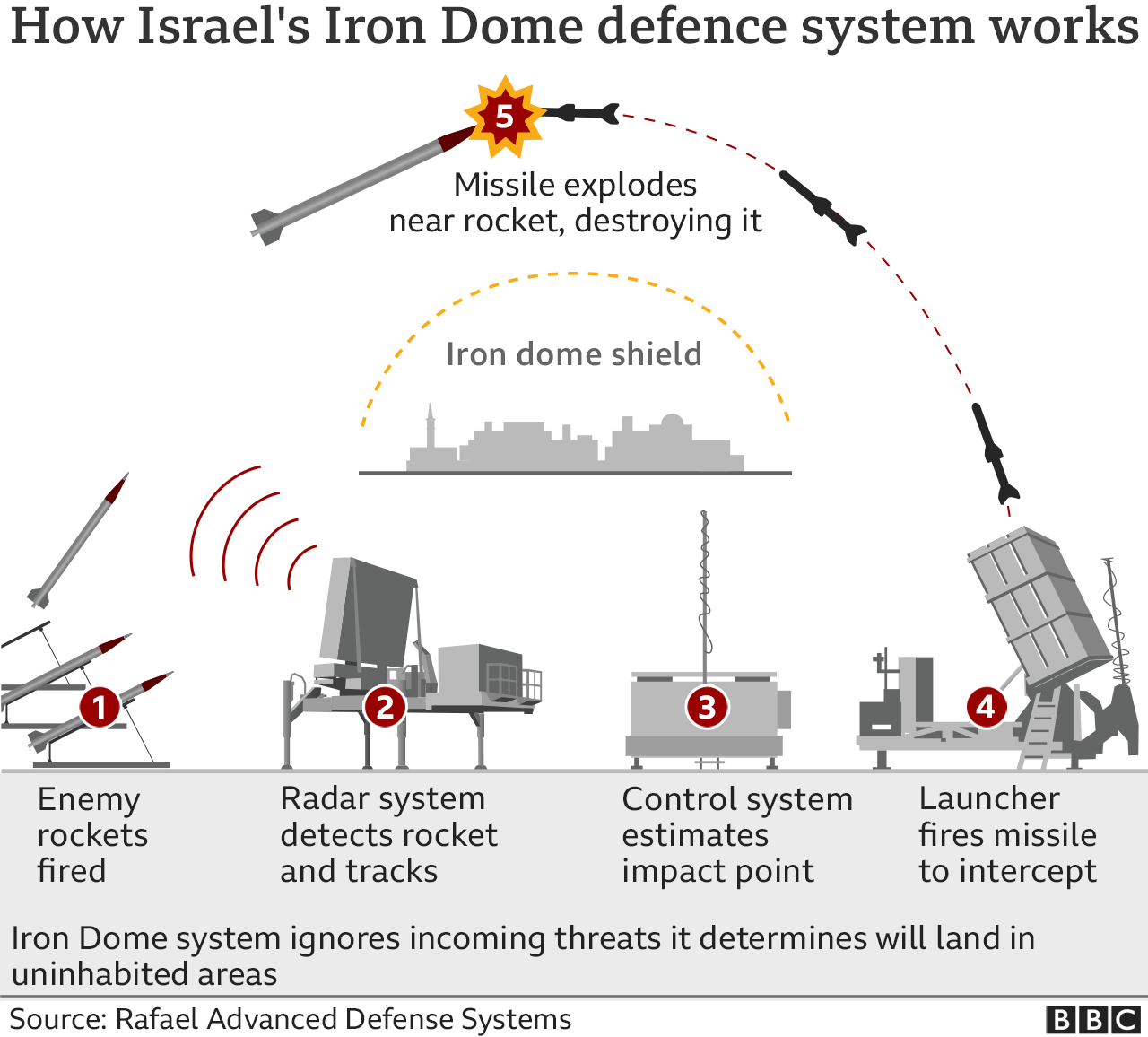 The system consists of the Tamir interceptor and its launcher, a combat management and control (BMC) system, and an ELM 2084 multi-mission radar (MMR). Targets can be located and attacked by Iron Dome from up to 70 kilometers away.
The Tamir interceptor has a length of 3 meters, a width of 0.16 meters, and a weight of 90 kilograms. It is controlled via a command data link and an active radar seeker on board, and it uses a high-explosive blast-fragmentation payload to obliterate targets.
Israel has maintained its ties with Moscow since Russia invaded Ukraine on February 24. Up until recently, Jerusalem refused to supply Ukraine with defensive weapons in favor of bringing over approximately 100 tons of humanitarian aid and establishing a field hospital for six weeks.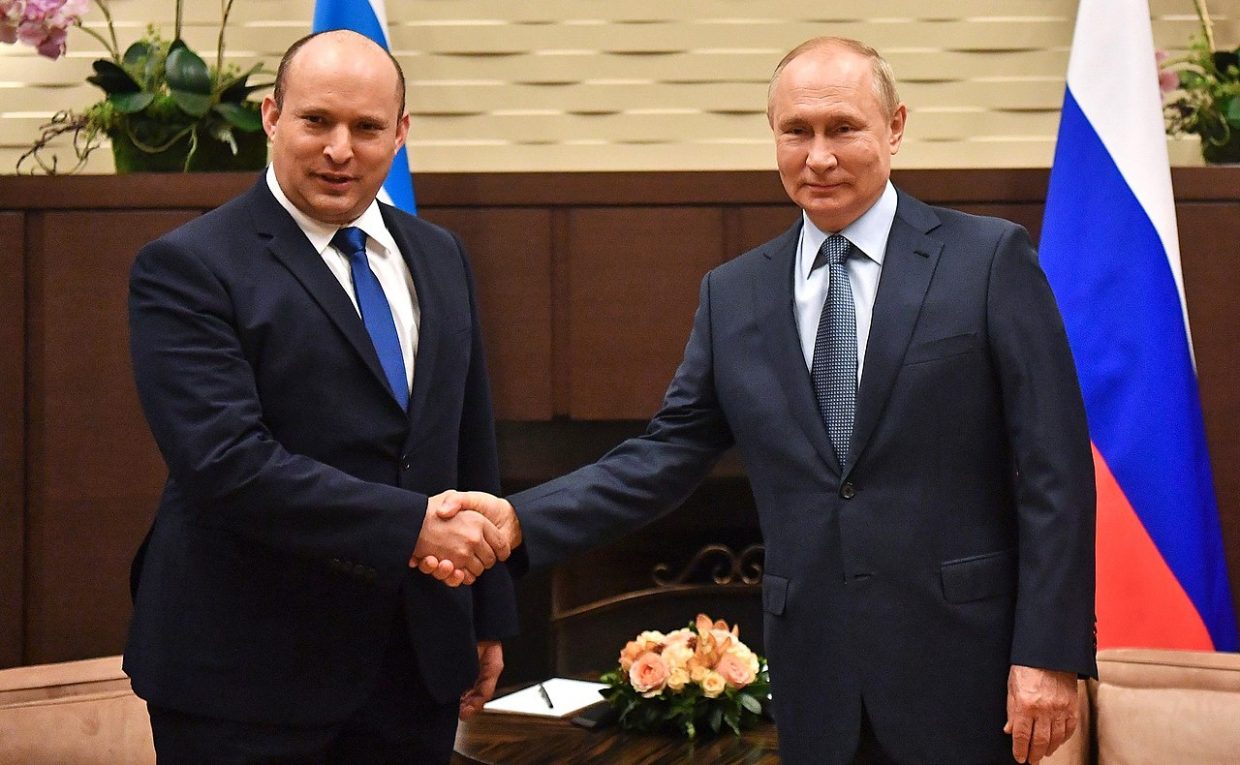 According to a previous report, Israeli officials informed the US administration that they would not approve the sale of Iron Dome batteries to Kyiv because it might jeopardize its relations with Russia.
Russia and Israel cooperate in the war-torn nation of Syria, with neither party interfering with the interests of the other.
Further, some experts and scholars have questioned the ability of the Iron Dome to protect a country the size of Ukraine as compared to a smaller Israel, where these systems work efficiently.
Ukrainian Defense Minister's comments come a few days before the US President is slated to visit Israel. The US has assisted Ukraine with military aid packages worth several millions of dollars and has led other NATO countries to pursue a similar policy.
The Defense Minister's comments also come at a time when the Russians have upped the ante against Ukraine and have been hitting Civilian targets one after the other after they suffered a setback in Snake Island and withdrew abruptly.
Russia's Barrage Of Missiles
Since the war started, Russia has deployed its most sophisticated missiles against Ukraine. It has widely employed its Kalibr cruise missiles to hit targets in Ukraine from its warships and submarines in the black sea, besides the Bastion-P anti-ship missile that it has used to target Ukrainian ground assets.
#Russian lunching P-800 Oniks missile from Bastion-P system towards #Ukraine. It can suggest something about numbers of Kalibr and Iskander missiles on stock. Oniks is mainly intended as anti-ship missile.

credit: Russian MoD#UkrianeWar #Onyx #Oniks pic.twitter.com/Ehxy868on3

— OSINTCentralEurope (@EuropeOsint) June 20, 2022
The ground-launched Iskander short-range ballistic missile is another weapon of choice that has been overwhelmingly used by the invading Russian troops, especially in the east of Ukraine. Russia sent Iskander missiles to neighboring Belarus as well.
Not just that, Moscow also used its Kinzhal hypersonic missile against Ukraine on more than one occasion and became the first country to fire a hypersonic weapon in combat.
Some of Russia's deadliest attacks on Ukraine have been carried out using homegrown missiles, including Tochka-U, which hit the Ukrainian port city of Odesa and a train station in the eastern Ukrainian town of Kramatorsk.
RUSSIA'S WAR ON CITIES: @NewVoiceUkraine has posted this infographic on RU's missile onslaught. Note that H-22 and H-101 cruise missiles are often launched by RU strategic bombers from Belarusian and Caspian Sea airspace. Kalibr, H-555 and Onix from the Black and Azov Seas. pic.twitter.com/bf0hYCTyQy

— Chuck Pfarrer (@ChuckPfarrer) July 8, 2022
Russia has deployed several precision-guided missiles against Ukraine, including the Kh-101 and Kh-55 cruise missiles fired from fixed-wing bombers. These missiles are frequently flying over Ukraine as they approach their objectives. However, of late, it has changed its strategy to cause more havoc and use its precision-guided, sophisticated, and expensive missiles more frugally.
EurAsian Times reported that the Air Force of Ukraine's Armed Forces spokesperson, Yuriy Ignat, observed Russia was skimping on expensive high-precision missiles. The Russian troops used old Soviet Kh-59 and Kh-22 missiles more often.
It is pertinent to mention these soviet-rockets are not precision-guided but have massive payload capacity and can cause widespread damage, especially in civilian areas.
As the war rages on, there is little certainty over the ground. Russia could be expected to rain down missiles on Ukraine, while the latter could be expected to lobby for even better systems to fight the Russian troops. As for Israel, there has been virtually no response on the matter.