Ukraine has finally received the Archer artillery, more than a month after requesting Sweden, one of NATO's most active allies, for firepower support.
On October 31, Twitter accounts tracking military operations in Ukraine and scanning the pouring of weapon systems in Kyiv posted videos of the Swedish Archer self-propelled gun on the micro-blogging site.
With this, Stockholm has significantly upped its military support to the beleaguered nation.
The delivery timing is also significant as it comes amid Moscow's intense bombardment of Ukrainian cities. Ukraine has said in a statement that power and water supplies were badly hit after Russia launched more than 50 missiles targeting critical facilities.
More than a million people were left without water across Ukraine.
#Sweden handed #Ukraine the world's best 155mm Archer self-propelled gun#Kherson #UkrainianArmy pic.twitter.com/zhxhIokWGJ

— Ukraine-Russia war (@UkraineRussia2) October 31, 2022
Minister of Foreign Affairs of Ukraine Dmytro Kuleba called on Sweden to provide Ukraine with Archer artillery systems in August 2022. The Swedish Defense Minister Pal Jonson announced on October 30 that the country would provide Ukraine with more sophisticated weapons as part of its new defense strategy, Euractiv reported.
In an interview with Dagens Nyheter, Jonson said, "My first bilateral meeting was with [Ukrainian] Defense Minister Oleksej Reznikov."
In addition, the new coalition government led by Prime Minister Ulf Kristersson recently laid out three policy priorities: military support to Ukraine, an increase in Sweden's defense spending, and Sweden's NATO application. Therefore, the supply of Archer artillery to Ukraine aligns with this sentiment.
Even though there has not been an official acknowledgment about the number of systems to be sent to Ukraine, there have been speculations that the Swedish government has designated about twelve units for Kyiv. Besides the artillery system, Sweden is reportedly considering transferring air defense missiles to Ukraine.
BREAKING: Per Lt. Col. Peter Lidén in an interview with Swedish newspaper SvD, the Swedish MoD has submitted a report to the government that they could provide 12 of their 48 Archer 155mm SPGs to Ukraine. Archer is a very advanced system with a 60km range using Excalibur rounds. pic.twitter.com/537n5vdznA

— Colby Badhwar ???? (@ColbyBadhwar) October 25, 2022
In an interview with the Swedish newspaper Svenska Dagbladet on October 26, 2022, Lieutenant Colonel Peter Lidén from the Swedish Defense Academy reportedly revealed that the Swedish Ministry of Defense had informed the government that they could send 12 of their 48 Archer 155mm wheeled self-propelled howitzers to Ukraine.
Hundreds of self-propelled artillery units have been delivered to Ukraine by the United States and its NATO allies. Compared to older Soviet-era artillery weapons in Russia's and Ukraine's arsenals, these howitzers are superior and have given the much-needed firepower edge to the Ukrainian troops.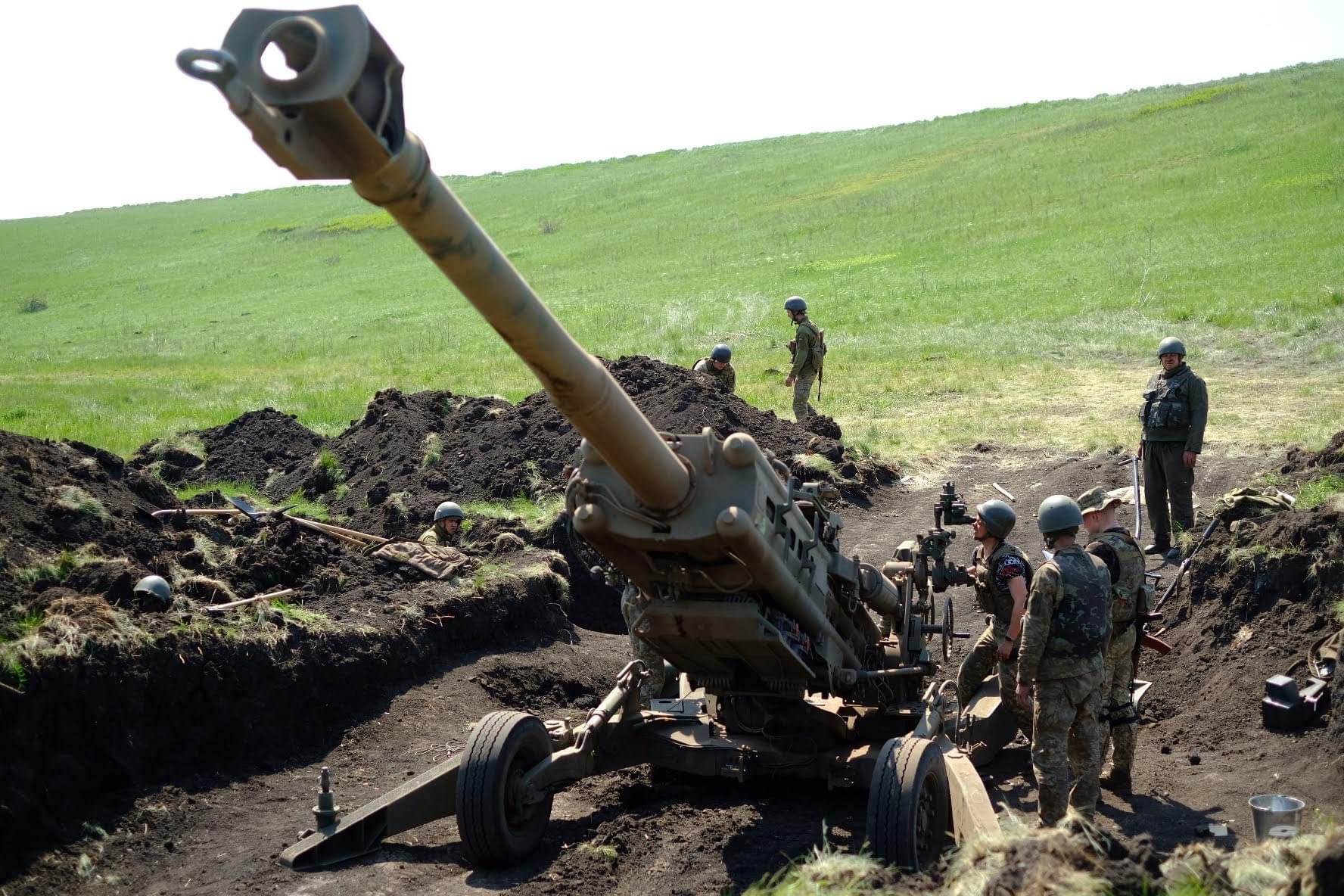 For instance, the American M777 Howitzers have bolstered Ukrainian operations against Moscow. Artillery systems, including Multiple Rocket Launch Systems like HIMARS, M270, and MARS II, have proved to be game changers for Ukraine.
However, with Russia intensifying its operations against Ukraine in what is seen as an inflection point in the ongoing conflict, Ukraine has been looking to enhance its capabilities further.
Archer Artillery System For Ukraine
Based on a modified Volvo A30D 66 articulated all-terrain vehicle, the Archer is a 155mm self-propelled howitzer produced and developed by BAE Systems.
The Archer howitzer includes a computerized fire control system, laying system, inertial navigation, and muzzle velocity radar. Its fully automatic magazine holds 20 155 mm rounds, and an additional 20 projectiles are kept on hand for reloading. The Archer uses the cradle and recoil system design from the FH 77B towed field howitzer.
The Archer's weapon has a maximum range of 40 kilometers with standard 155 mm ammunition and 60 kilometers with Excalibur and other precision-guided munitions.
The Archer howitzer has a maximum range of 500 kilometers and a maximum road speed of 70 kilometers per hour. The system is in a league of its own because of Archer's capacity to be ready to fire in 20 seconds and to resume movement after firing its final round in 20 seconds. Archer can be controlled by a single person if necessary, but it typically requires a crew of three.
Multiple-Round Simultaneous Impact (MRSI) fire is possible with the Archer. It can fire up to six rounds in a 30-second burst, each on a distinct trajectory, so they all hit their targets simultaneously. This self-propelled howitzer has a 20-round supply of ammo on board.
Stopping and getting ready to shoot takes 30 seconds. A quick redeployment period enables the prevention of counter-battery fire. A LEMUR remotely controlled weapon station is outfitted with a 12.7 mm heavy machine gun and smoke grenade launchers for self-defense.
This becomes especially significant as the United States, the leading military supplier to Ukraine and NATO's prime leader, goes to mid-term elections this month. If the Republicans gain an electoral edge, the military support to Ukraine could be significantly reduced, per speculations. Against that backdrop, the Swedish support has come just in time.