Ukraine's Minister of Defense, Oleksiy Reznikov, announced on December 1, 2022, that his country is negotiating with the West to transfer additional S-300 systems.
"The S-300s work very well. The fact is that they were not produced in Ukraine; that is, we do not have the production of S-300 missiles, so we use stocks.
Personally, with all the defense ministers of those countries that also have S-300s in service, we are negotiating the possibility of replenishing this stock of missiles from their warehouses and arsenals," Reznikov said at a briefing in Odesa following a meeting with Spanish Defense Minister Margarita Robles.
Ukrainian S-300 Inventory
At the start of the Russian Special Military Operation (SMO) on February 24, 2022, Ukraine reportedly had around 100 active S-300 batteries, with as many as 300 launchers inherited from the Soviet Union in 1991. By April 8, Ukraine had lost at least 21, likely more, of the S-300 launchers.
Since then, Ukraine has periodically lost many more, albeit at a slower rate. Based on what Reznikov said, it is likely that the shortage of S-300 missiles is more acute than the shortage of S-300 systems.
Possible Sources Of Supply
In April 2022, Ukraine received four batteries of S-300 systems from Bulgaria. According to Wikipedia, Bulgaria still has 10 S-300 launchers, divided into two units with five launchers each.
Azerbaijan bought two S-300PMU2 (SA-20B) SAM battalions in 2010 and could be a possible source of supply of additional systems to Ukraine. As we will discuss later in the succeeding paragraphs, the S-300PMU2 is an advanced variant with good ballistic missile defense capability.
Egypt has the Antey – 2500 variants of the S-300 system, but because of its close relations with Russia, Eqypt is unlikely to part with the systems.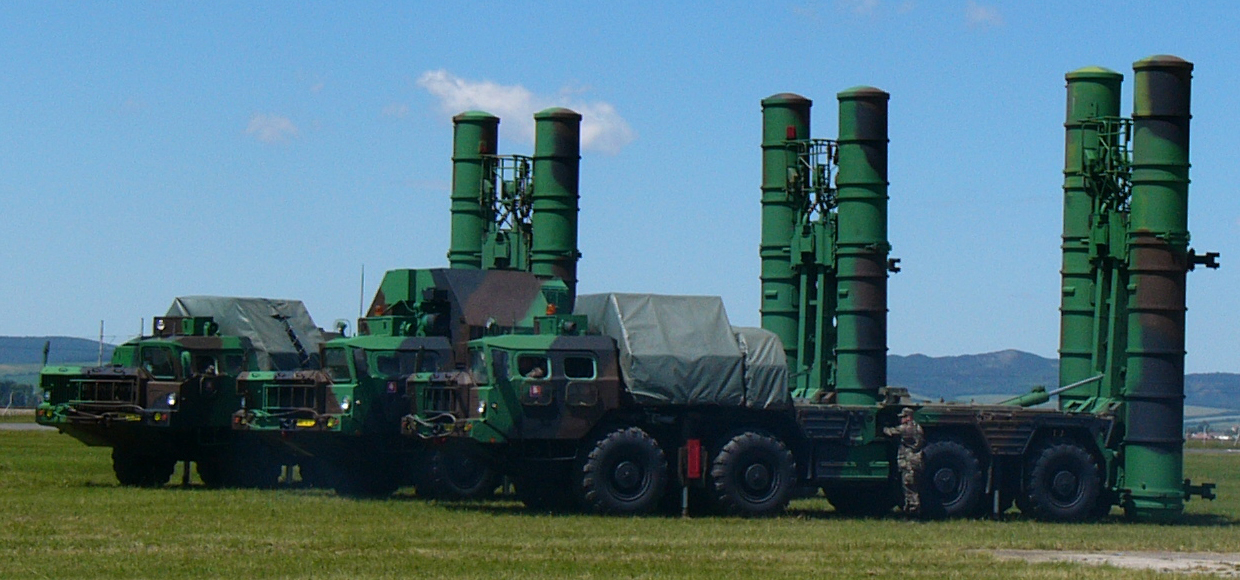 Qatar and Algeria use the S-300 but are unlikely candidates for Ukrainian procurement.
S-300 Variants
There are two major variants of the S-300 system.
The S-300P variants (S-300PT, S-300PS, S-300PM, S-300PMU), which Almaz developed for defense against aircraft and cruise missiles.

The S-300V variants (S-300VM, S-300V4), which Antey developed for defense against ballistic missiles, aircraft, and cruise missiles.
The P suffix stands for PVO-Strany (country air defense system), and the V suffix for Voyska (ground forces).
The latest P variants (S-300PMU1, S-300PMU2) have anti-ballistic missile (ABM) capability. The V systems are carried on tracked transporters, which gives them better cross-country mobility than the P systems carried on 8×8 wheel transporters.
The S-300PMU1, introduced in 1993, for first time featured different missile types in a single system. In addition to the 5V55R and 48N6E missiles, the S-300PMU1 can utilize two new missiles, the 9M96E1 and 9M96E2. Multiple missile types facilitate honing missile capability to engage a particular type of target – drone, cruise missile, fighter aircraft, AWACS, or ballistic missile.
Ukrainian Systems
Ukraine reportedly has the S-300PT, S-300PS, S-300PMU, and S-300V1 variants of the S-300.
The S-300PT features the 36D6 passive electronically scanned array (PESA) radar that can track up to 120 targets with a detection range varying from 180–360 kilometers, along with the 30N6 missile guidance radar.
The system can engage multiple targets on a single fire-control system. It uses the 5V55KD interceptor missile with Semi-Active Radar Homing (SARAH) guidance and a maximum range of 75 kilometers.
The S-300PS features the improved 5V55R interceptor missiles with SARAH guidance and a max range of 90 kilometers (56 mi).
The S-300PMU features the 64N6 (BIG BIRD) surveillance radar, capable of tracking up to 300 targets with a maximum range of 300 kilometers, and the 30N6-1 missile guidance radar. It uses variants of the 48N6 interceptor missile with Track Via Missile (TVM) guidance and a maximum range of 150 kilometers.
The S-300V variant features the 9S15 (Bill Board) radar capable of tracking 250 targets up to a maximum range of 250 kilometers. It uses 9M82 (Giant) or 9M83 (Gladiator) missiles.
The 9M82 missile can engage targets between the 13–100-kilometer range and up to 30-kilometer altitude. The 9M83 can engage targets between 6–75 kilometers up to 25 kilometers altitude.
Leaving No Stone Unturned
Interestingly, Reznikov's statement on Ukraine's desire to acquire more S-300 systems came on the same day that the CEO of Raytheon told Politico, during an interview, that the US is exploring the possibility of sourcing additional NASAMS for Ukraine from countries in the Middle East. Raytheon assembles NASAMS systems to meet US requirements.
"There are NASAMS systems deployed in the Middle East, and some of our NATO allies and ourselves [the US] are working with several countries in the Middle East that are currently using NASAMS and are trying to send them as support to Ukraine," he said.
Also, as reported by EurAsian Times earlier here and here, Ukraine is trying to acquire US Patriot systems similar in capability to the S-300 systems.
Ukraine's air defense missile acquisition spree is aimed at limiting Russian ability to degrade Ukrainian power generation infrastructure.
Vijainder K Thakur is a retired IAF Jaguar pilot. He is also an author, software architect, entrepreneur, and military analyst. VIEWS PERSONAL
Follow the author @vkthakur