The 20 M109 Self-Propelled Howitzers (SPH) Ukraine received from Italy earlier this year were not in working condition and will need several repairs before being used on the frontlines, according to Ukrainian military officials quoted in reports. 
This is a small part of a larger set of issues contributing to a low confidence rate about the coming Ukrainian spring counteroffensive that has been talked about for months. 
Ukraine's successful attacks have been limited to launching drone strikes inside the Russian mainland and the recent hit on the gas station in Russian-held Crimea and forcing the Russians to undertake a few tactical withdrawals like from Kharkiv or Kherson. 
But so far, none has successfully displaced Russia from the 20% of the Ukrainian territory it holds in Donbas, Zaporizhzhia, and Kherson in the East and the South.
US military leaders like the Chairman Joint Chiefs of Staff (CJCS) General Mark Milley and the US European Command Chief General Christopher Cavoli also acknowledge Russia's strategic advantage and military superiority. 
Milley rules out the Ukrainian capability to take back their lost territory. Cavoli pointed to Russian ground forces being bigger than at the beginning of the conflict and that its air force and navy had lost as little as 80 planes and one warship. 
Guns Not Working
The report in Financial Times talked in the context of the reflections of the Ukrainian political leadership on the impending counteroffensive.
Mentioning Cavoli's statement that Ukraine has taken delivery of 98% of the tanks and armored fighting vehicles promised by the US and NATO allies, it said, "Not all the weapons provided to Ukraine have been in good working order."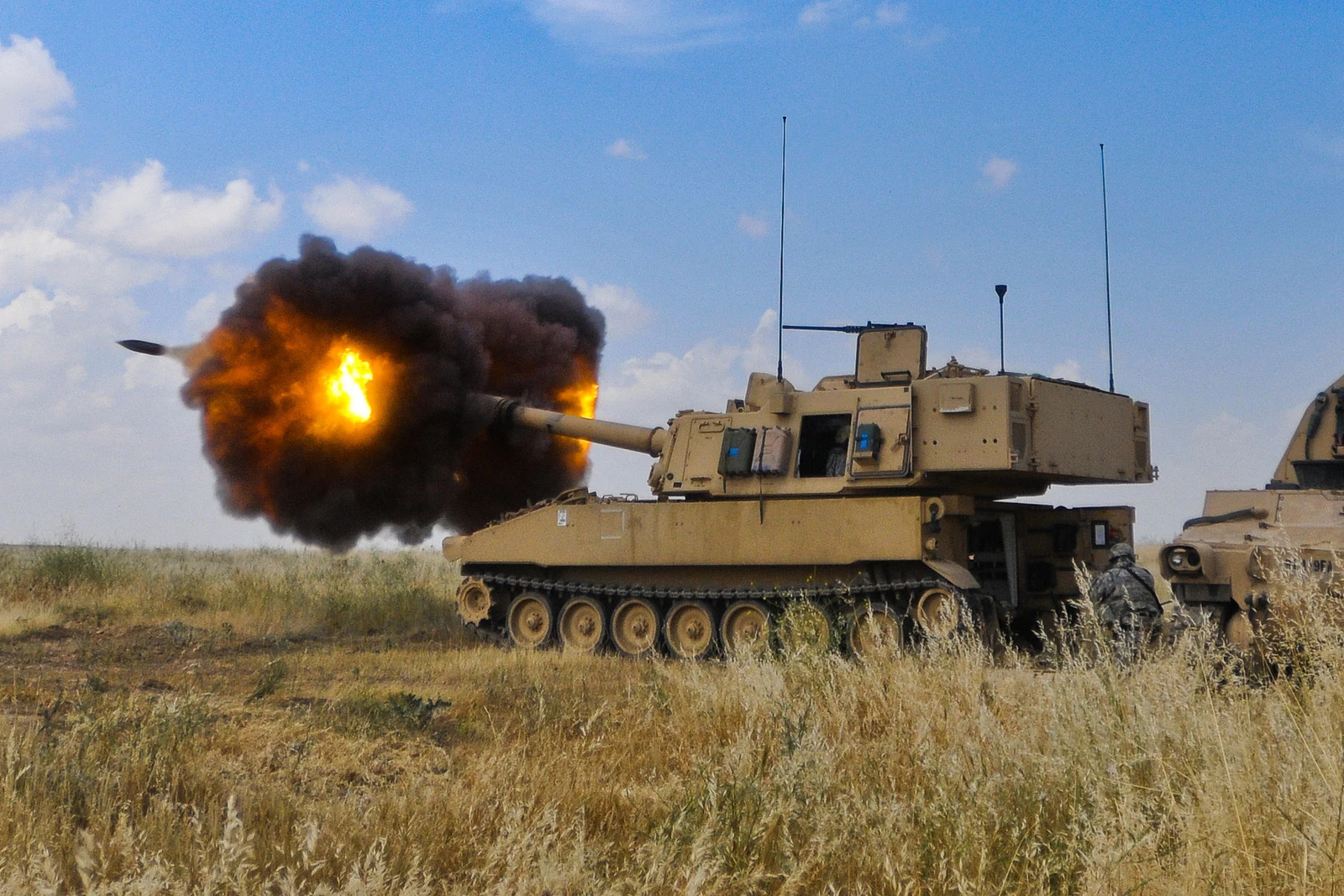 Not one of the 20 self-propelled howitzers Italy provided to Ukraine earlier this year was battle ready, one adviser to Ukraine's defense ministry told the Financial Times (FT). 
On April 16, however, there were reports of Italy having delivered a fresh batch of "dozens" of M109 SPHs, "overhauled with American funding."
Italian newspaper La Republica broke this development. Some of those howitzers, designed for crews of four, are already on the front lines. Rome plans to transfer a total of 60 M109 howitzers to Ukraine "in the near future," the unnamed sources told La Republica. 
Powerful American Howitzer
The M109 is a very common and popular 155mm self-propelled howitzer among many militaries. The US developed it in the early 1960s and has since been upgraded many times.
It has been reported to be extremely effective and reliable, and the weapon is in service in more than 40 countries. Despite the many years since its development, the US Army has no plans to decommission the Howitzer.
The M109 has been modernized several times, including new firing systems, armor upgrades, improved mobility, and compliance with modern requirements. "This is a very high-quality weapon. And its delivery was the result of cooperation of several countries," Ukraine's Defense Minister Oleksiy Reznikov was quoted in Kyiv Post. 
Semi-official Military Ukraine claims that the M109 Italy sent to Ukraine in mid-April is the 'L' variant (M109L), the Italian derivative of the American-origin SPH. It has a 39-caliber gun which provides a maximum range of 39 to 40 kilometers. 
Ukrainian Politicians Under Pressure
The FT report also suggested a not very confident and hopeful expectation amongst Ukraine's politicians about their upcoming counteroffensive. It quoted Ukrainian Foreign Minister Dmytro Kuleba saying the narrative of this spring's counteroffensive "being a make-or-break moment was dangerous for Ukraine."
"Because if it faltered, it would strengthen those in the West, who want to push it into a compromise with Moscow," it said. 
"We should counter by all means the perception of the counteroffensive as the decisive battle of the war," he said, adding that all wars are a series of battles. 
Ukraine is also assembling eight new assault brigades combining experienced troops and volunteers, known as the "offensive guard," and several other brigades of new recruits for the offensive. Typically comprising 2,000 to 5,000 troops, nine new brigades are trained and equipped by Western armies. But little is known about their capabilities.