On the eve of the first anniversary of the Ukraine war, a video showing a Czech company producing inflatables of High Mobility Artillery Rocket System (HIMARS) for Ukraine has gone viral on social media.
A video published by Czech Television revealed that the Czech Republic has been "extremely active" in assisting the conflict-torn Ukraine, including inflatable decoy targets.
As per the video, a company from Děčín has been manufacturing inflatable decoy targets resembling HIMARS rocket launchers and M270 MLRS for Ukraine.
According to the manufacturer, thirty-five decoys, including HIMARS, are produced monthly. These decoy targets, disguised as real HIMARS, are exhausting Russia's expensive missiles.
According to a representative of the Czech company that makes fake inflatable HIMARS, the Russians have destroyed 140% more HIMARS than were shipped to Ukraine. "So it is easy to estimate that 40% will probably be some kind of decoys," the representative from the Děčín company said.
This report could leave the Russian military red-faced, which has boasted of obliterating a record number of HIMARS on Ukrainian soil.
"The Czech company delivered 35 Himars and M270 MLRS inflatable models to Ukraine every month."

What?! ? pic.twitter.com/I4kV2Juq2m

— M|§F|T ???? (@am_misfit) February 22, 2023
These supposedly game-changing systems that have pushed Russians further behind the frontlines have also been wasting Russia's state-of-the-art missiles in their 'decoy' forms. Russia has mostly used its long-range cruise missiles to "destroy" the said HIMARS on Ukrainian territory.
"Even decoys are now an important weapon for the Ukrainians. It is used not only to confuse Russian attackers but as a cheap target for Russian missiles and rockets, which cost up to thousands of dollars," the representative said.
The Czechs ?? showed how they produce inflatable M270 MLRS and Himars, which are then used in Ukraine as decoys. pic.twitter.com/ukxo96m8Is

— Maidan Post (@DmytroSolenko) February 23, 2023
Kyiv's decoy strategy has been revealed even as Russia continues to rain down missiles on Ukrainian cities, with rumors that its missile stockpiles are running low.
Against that backdrop, the revelation that they have been firing and wasting missiles worth several thousand dollars on dupe targets will likely embarrass and infuriate the Russian military.
However, this is not the first time Kyiv has teased the Russians with an inflatable HIMARS. In August last year, the Ukrainian Defense Ministry posted a video message on Twitter with an inflatable replica of its super weapon HIMARS floating on the Black Sea and pointing at the Kerch Bridge.
Kerch bridge… we are watching you! pic.twitter.com/B3LVWjOiJi

— Defense of Ukraine (@DefenceU) August 22, 2022
Not just inflatable balloons, Ukraine has also produced decoy targets resembling HIMARS MLRS using wood and other materials. The decoys were initially successful, drawing at least 10 Kalibr cruise missiles after a few weeks in the field, as previously reported by The Washington Post.
The deployment of rocket system decoys is one of many asymmetrical strategies the Ukrainian armed forces have adopted to counter an invading opponent that is larger and better equipped.
Russia reportedly uses its UAVs to locate these targets that mistake the decoys for actual HIMARS MLRS. Then, an expensive missile like Kalibr or a rocket is fired at the decoy.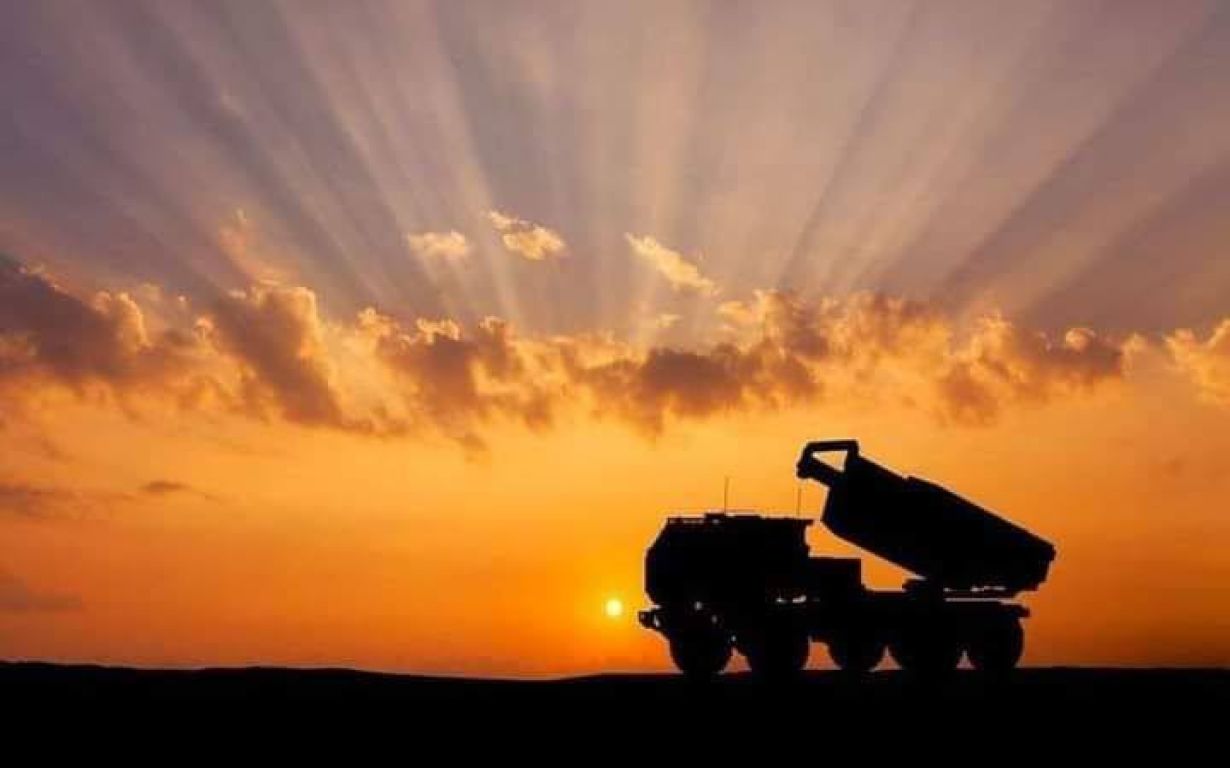 Russia Uses Decoys Too!
Military forces in the East and West have a long history of using decoys to trick their adversaries. The Russians refer to these strategies as "Maskirovka." They include buying inflatable MiG-31 fighter jets and fake S-300 missile systems, among other things.
There were reports that Russia used inflatable air defense systems as decoys to deceive the Ukrainians in August last year.
On August 14, H.I. Sutton, a naval expert and independent OSINT analyst, said on his website that Sevastopol, the principal naval base for Russia in the Black Sea, was protected by the most recent S-400 air-defense system. At the time, it was also revealed that Russia had reportedly replaced its S-400 air defense systems with these inflatable dummies.
— Ann (@Kiev37094123) August 10, 2022
As for Ukraine, finding strategies to weaken and deplete Russia's greater arsenal of rockets and missiles is essential for Ukraine's smaller army in a protracted artillery battle. It is crucial not to be outfoxed at the hands of the invading troops continuously raining down missiles and intensifying the conflict.
Further, it has been reported by Ukrainian and western intelligence that the Russian precision-guided missile stockpile has been diminishing steadily. As Rob Lee, a military analyst at the Foreign Policy Research Institute, said, "A Kalibr missile launched at a fake HIMARS target in a field is a missile that can't be used against a Ukrainian city."
As the war enters its second year, without any end in sight, Russia targeting HIMARS MRLS batteries also underscores the battlefield importance of these advanced systems provided by Washington.
Contact the author at sakshi.tiwari9555 (at) gmail.com