As Russian troops rain down missiles on Ukrainian cities, Kyiv has developed a smartphone-based solution with which an ordinary citizen can help in tracking and shooting down hostile missiles and drones.
DECODED: Why Is Russia Buying Ballistic Missiles From Iran When Its Own Technology Is Decades Ahead Of Tehran?
Jerusalem Post reported that Ukraine's Strategic Communications Department recently announced that it had developed a mobile application that will aid air defense troops in supplementing radar data about an aerial target to increase their chances of shooting it down.
"The Android version of the "ePPO" application is already available to download. Now every citizen of Ukraine can join the anti-missile and anti-aircraft defense of our skies," the Strategic Communications Department of the Office of the Commander-in-Chief of the Armed Forces of Ukraine said in a statement.
To use the app, the user must download the "ePPO" app to their smartphone, pass a rapid authorization, click "Test" to ensure everything is working, and prepare to alert anti-aircraft fighters to potential threats.
This is significant as it has further augmented Ukrainian citizens' support for the government and the Armed Forces of Ukraine, embroiled in a war since February.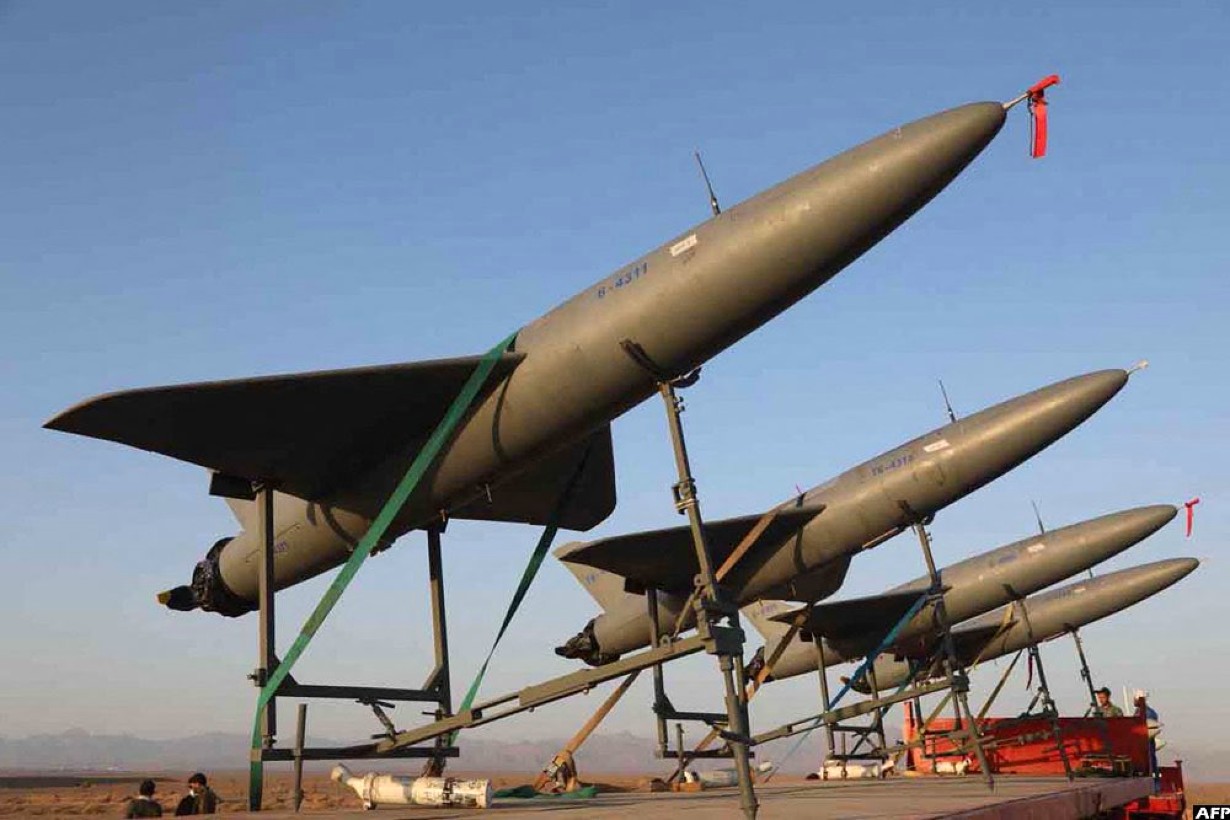 After a massive explosion rocked the strategic Crimean Bridge, Russia started bombardment of Kyiv and other urban centers, shooting about 83 cruise missiles and several other Iranian kamikaze drones, including the Mohajer and Shahed-136.
EurAsian Times reported that a Ukrainian MiG-29 fighter jet was brought down by an Iranian-made Shahed-136 kamikaze drone used by the Russian military. In response to the exacerbated use of suicide drones, Ukraine has pleaded with the International community to send more advanced air defense systems.
In the past 13 hours, #UAarmy shot down 37 Iranian Shahed-136 drones and 3 cruise missiles launched by russian terrorists.

— Defense of Ukraine (@DefenceU) October 17, 2022
The Ukrainian troops, on their end, have also intensified the vigil against lethal kamikaze drones that loiter for a while and then blow on impact once the target is located. The Defense of Ukraine tweeted on October 17 that the country had shot down 37 Iranian Shahed-136 drones and three cruise missiles launched by Russia in over 13 hours.
In addition, a Twitter account that goes by the name 'Ukraine Battle Map' and tracks the war said in a tweet that the Armed Forces of Ukraine successfully shot down 82%, or 23 out of 28 Iranian Shahed-136 Kamikaze drones that targeted Kyiv on October 17.
Ukrainian Forces ?? successfully shot down 82% or 23 out of 28 Iranian Shahed-136 Kamikaze drones that targeted Kyiv today

— Ukraine Battle Map (@ukraine_map) October 17, 2022
Adding to these impressive tallies, the mobile application developed by Ukraine would further open several channels of tracking these drones and shooting them far more effectively with the help of citizens, especially as Russia is carrying out strikes deep inside Ukraine on urban centers.
How Does The Drone Tracking App Work?
The app works effortlessly. Once a person sights an air target such as a suicide drone or a cruise missile, all they have to do is open the application, select the type of air target, point the smartphone in the direction of the target and press the big red button visible on the screen.
Once an insinuation is made at the end of the sender, a mark on the map will be noticed by air defense professionals, who will use it to supplement the radar data and shoot down the air target after due diligence.
As of now, the ePPO application is accessible to Android users. However, iOS users will soon be able to download a version that has already been developed and tested.
This morning a #Russian ?? kamikaze drone "Geran-2" hits an object in the center of #Kyiv Ukraine ??. The footage is released by eyewitnesses.#UkraineRussianWar pic.twitter.com/25a0TrlmYl

— chris__759 (@chris__759) October 17, 2022
"Enemy attack unmanned aerial vehicles (UAVs) are causing significant damage to our critical infrastructure. They also pose a significant danger to civilians: suicide drones can carry several tens of kilograms of explosives and create a powerful shock wave when hit," the Ministry of Reintegration of the Temporarily Occupied Territories of Ukraine said in a Telegram post.
Besides turning Ukrainian citizens into volunteers and informers via the app, the government has also issued safety advisories as kamikaze drone usage has increased manifold since Iranian weapons arrived in Moscow in September.
The Ministry of Reintegration of the Temporarily Occupied Territories of Ukraine guided how to identify UAVs and defend against these weapons. It stated that since the suicide drone engine, in particular, is noisy, one can almost hear a moped or chainsaw motor in the distance if the drone is approaching.
The ministry urged the citizens to identify an approaching drone using this sound and use basements, underground parking lots, tunnels, or adhere to the "two walls" rule to find a specially equipped refuge. "Do not hide in entrances, under arches on stairwells, in basements of panel buildings, near automobile equipment, gas stations, etc.," the Ministry of Reintegration stressed.
To combat the threat posed by these kamikaze drones, Ukraine will soon secure the delivery of the National Advanced Surface-to-Air Missile System (NASAMS) from the United States.
In addition, Kyiv has already received German IRIS-T defense systems, speculating that even Israel might relinquish its apprehensions and supply Ukraine with sophisticated air defense that the country has been demanding for a long time.