The US leaves to Ukraine how to defend its territory in the conflict, US Secretary of State Antony Blinken said in an interview with Washington Post in response to drone attacks on Moscow. 
BREAKING: The Kremlin has reportedly been attacked by at least 2 drones.

Russia now claims that the attacks were an assassination attempt on President Vladimir Putin.

The Two drones (One which can be seen in the video below) exploded behind the Kremlin walls.

Putin's Office… pic.twitter.com/snC4KP05Bj

— Brian Krassenstein (@krassenstein) May 3, 2023
"We leave it to Ukraine to decide how it's going to defend itself and how it's going to try to get back the territory," he said, answering a reporter's question on Washington's position regarding Russia's charges against Ukraine of organizing the drone attack on the Kremlin.
Blinken added that they do not have enough information about this incident yet. "It's really hard to comment or speculate on this without really knowing what the facts are," he said.
Earlier, Ukrainian President Volodymyr Zelensky categorically rejected that Kyiv was behind an assassination attempt against Russian President Vladimir Putin.
"We don't attack Putin or Moscow," Zelensky said during a news conference in Helsinki.
The Ukrainian president said that Ukraine didn't have enough weapons to spare on incidents like these.
"We fight on our territory, we are defending our villages and cities. We don't have enough weapon[s] for this. That's why we don't use it anywhere [else]," Zelensky explained. "For us, that is the deficit, we can't spend [waste] it." "We didn't attack Putin. We leave it to the tribunal," he said.
Earlier, Russia said Ukraine tried to strike the residence of Vladimir Putin with drones.
"Two unmanned aerial vehicles were aimed at the Kremlin. As a result of timely actions taken by the military and special services using radar warfare systems, the devices were disabled," the presidential administration report stated.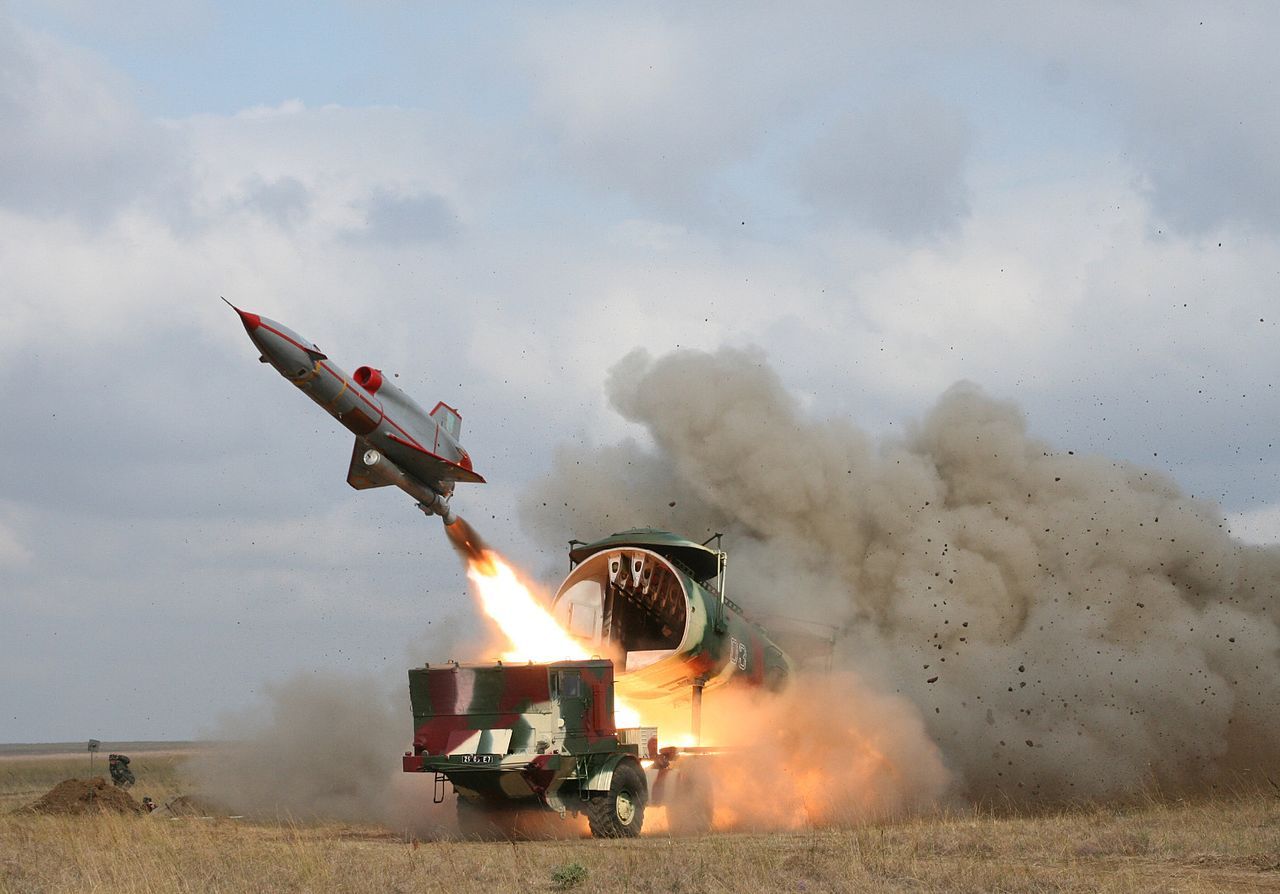 Meanwhile, Viktor Sobolev, a State Duma deputy, expressed his fury at the attempted Ukrainian UAV strike on the Kremlin, considering it the last red line that Ukraine has crossed. 
Sobolev wants Russian authorities to immediately respond with a strike on strategic facilities in Kyiv responsible for making such decisions without harming the civilians, according to local media reports.
Russia Bombs Ukraine With 'Brand New' Missiles
Yurii Ihnat, the spokesperson for the Air Force of the Armed Forces of Ukraine, recently said that Russia used newly manufactured missiles loaded with foreign components to attack Ukraine.
"We know that the Russians have few missiles left, although they continue to produce them. The remnants that were found during the previous attacks indicate that these are fresh missiles, they were made in the autumn, and there are winter options for spare parts. The enemy continues to produce them. But the pace of production will not be high, this is a technological weapon, and it is not made quickly."
Ihnat added, "The marking there is definitely Russian, the paint is Russian, the metal, and everything else is definitely not Russian."
"A cruise missile is actually an unmanned aircraft that costs millions of dollars. Tens of thousands of parts there are high-tech. Russia certainly cannot make them, that's a fact. Unfortunately, it can get them, I guess. Maybe it has some stock, but they may get them through third countries, through smuggling," the spokesperson for the Air Force said.
Earlier, in a startling revelation, it was uncovered that an engine powering the Shahed-136 drones – which Russia procured from Iran – is based on German technology stolen nearly two decades ago.
The disclosure about the engine's origins was first reported by CNN, citing Conflict Armament Research (CAR). This UK-based organization investigates weapons components to uncover their source and distribution networks. 
The latest research reveals that Iran has built a powerful weapons industry with Western technology. Russia has deployed Iranian-made drones to attack Ukraine. 
Conflict Armament Research investigated the parts of 20 Iranian drones and munitions in Ukraine between November 2018 and March 2023. 
CAR was reportedly able to validate that the engine used in the Shahed-136 drones was reverse-engineered by an Iranian firm known as Mado, located in the town of Shokuhieh in Qom province.
Mado's trademark was found on spark plug caps inside the drones' engines and serial number patterns unique to Mado. CAR also found the serial number sequences used by Mado. 
Mado is a key player in Iran's growing drone industry. The United Nations investigators also discovered that the same serial number pattern was present in the drones deployed by Iran's Houthi allies in Yemen and the missile attacks against Abu Dhabi last year.
The disclosure has exposed Iran's prowess in refining stolen military technology, revealing Iran's ability to mimic and enhance military technology. 
The report noted that Iran has been making persistent efforts over the years to acquire advanced Western technology to improve its drones and missiles, despite facing severe international sanctions. The engine design of Mado serves as evidence of those efforts. 
In 2006, Tehran illegally acquired drone engines from the German company Limbach Flugmotoren. Then, after three years, an Iranian engineer named Yousef Abutalebi revealed that his company had developed an engine suitable for an unmanned aerial vehicle (UAV).
CAR has reported that the company tried to hide its involvement in developing the Shahed drones. Upon investigation, it was discovered that the drone components recovered in Ukraine had their initial serial numbers removed, suggesting an attempt to conceal their source.
The alterations made to the drone components have made it difficult for investigators to trace the procurement networks responsible for facilitating the global transfer of crucial components to Iran.
Other Western Components In Iranian Weapons
Iran has also procured and replicated various Western components, including parts of Czech-manufactured missiles. 
According to a UN report published in 2020, the Quds-1 missile engine used in the assault on Saudi oil refineries in 2022 was an "unauthorized replica" of the TJ-100 jet engine created by PBS Velká Bíteš, a company in the Czech Republic.
The Czech manufacturer denied supplying the engine to either Iran or Yemen. However, the article notes that Iran has become adept at circumventing technology controls, often through shell companies. 
A panel of UN experts discovered that components exported by a Czech company to a firm in Hong Kong in 2010 were subsequently used in Iranian missiles in 2019.
Taimur Khan, a Gulf analyst at CAR, commented that Iran is constantly improving and updating its UAV systems. He added that these systems demonstrated increasing precision in their targeting and guidance capabilities and ability to counteract jamming.
Khan added that Iran had obtained Western components and technology for its UAV program by exploiting the absence of transparency in the supply chain. He suggested identifying components is crucial for enhancing export controls and sanctions mechanisms.
CNN reported that the revenue acquired from selling hundreds of Shahed-136 drones to Russia would probably enrich Iran's drone industry even further.
Experts suggested that considering Russia's record of seizing advanced Western weaponry on the battlefield, such as the Javelin anti-tank missile, and the expanding military ties between Iran and Russia, they may collaborate to replicate these systems, with Iran having already demonstrated "achievements" in this domain.
Besides that, it is also plausible that Russia may leverage its partnership with Iran to strengthen its military drone capabilities. In the meantime, the Russian military is expected to continue purchasing large numbers of drones from Iran.