After securing the once-forbidden Patriot Missile Defense system, there is optimism in Ukraine that the US-led NATO might eventually authorize a transfer of the Army Tactical Missile System (ATACMS) to Kyiv in the future.
The Ukrainian Minister of Foreign Affairs, Dmytro Kuleba, expressed optimism that Ukraine could get modern drones and ATACMS ballistic missiles that have a range of up to 300 kilometers next year. However, he added a caveat that any such decision by the West would mainly depend on the real-time situation on the battlefield.
In an interview with RBC-Ukraine, Kuleba said, "The army has its specific needs. Relatively speaking, if I were offered a hundred tanks or a hundred howitzers now, I would not hesitate to say: a hundred howitzers now and tanks are possible tomorrow – because I know the real need of the front and understand that it is much more critical now."
These comments, translated in English from Ukrainian, indicate that the Foreign Minister believes the country needs more tanks and howitzers for its counter-offensive.
However, the country would lobby for the long-range ATACMS nonetheless and may even get an affirmative decision in the near future, depending on the battlefield needs.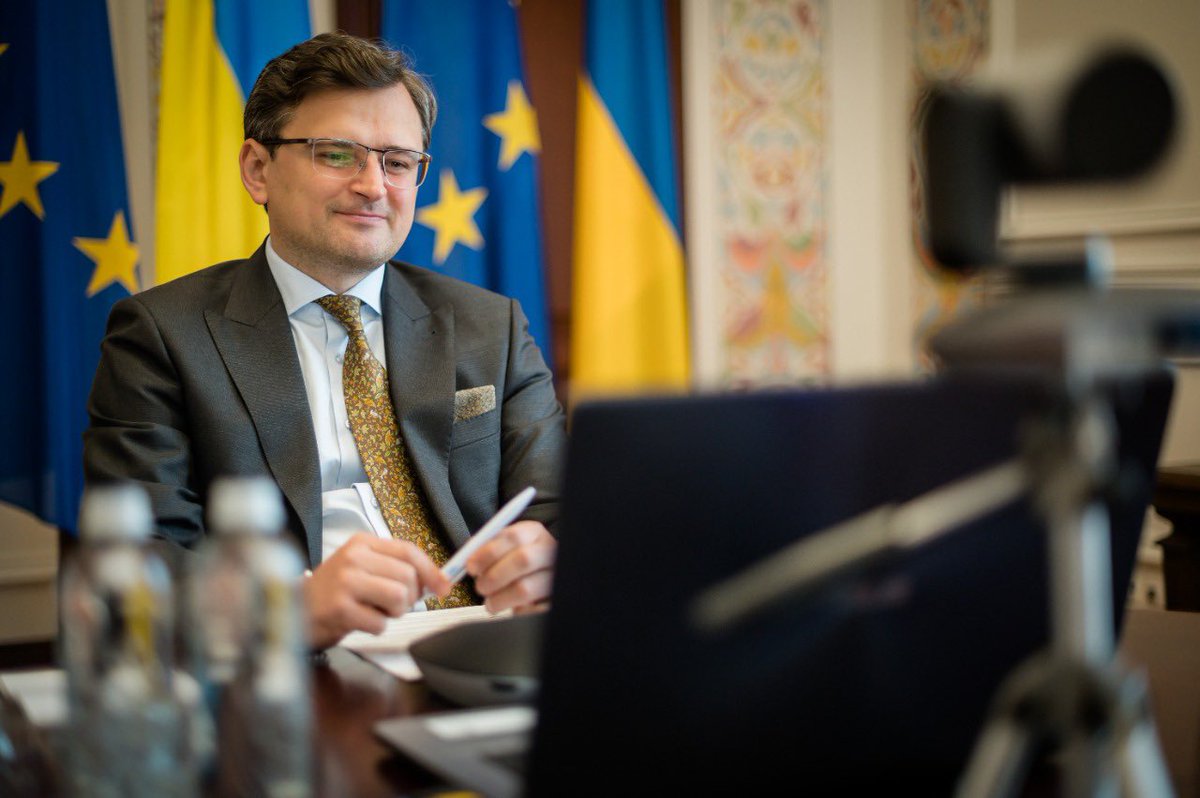 When asked that even though Ukraine has been able to secure the cutting-edge PAC-3 Patriot Missile defense systems after months of dilly-dallying, there has been no word on ATACMS, Kulebra drew some interesting parallels.
He said, "We fought for Patriot for more than a year, got them, and everyone is like Patriot, of course, it's good, but what do we have there with tanks and ATACMS? When we get tanks and ATACMS, I think they will say this is good, but what about aircraft carriers and nuclear submarines when we get them?
For several months, the US and its European allies hesitated to supply the advanced Patriot missile defense for fear of escalation with Russia.
However, the US finally authorized the transfer owing to an unabated Russian drone and missile attack and the Ukrainian resilience in the face of these attacks. The decision was taken despite a Russian warning that the missile system would become a target for Russian aggression.
Kuleba said, "Let's stay in the rational field and understand that providing Patriot is not just another decision; it is a psychological breakdown. Because from the first days we started talking about Patriots with the Americans, we heard "no." And I don't think other themes will be more difficult than Patriot. They are not implemented, maybe at the same time on the same day, but you open levels one by one in a computer game."
Several military veterans and experts have also rallied behind Ukraine's plea for the ATACMS. Recently, a former commander of the US Army Europe, Ben Hodges, told Politico that Ukraine needs the MGM-140 Army Tactical Missile System (ATACMS) surface-to-surface missiles. However, NATO has been firm in its decision not to aid Ukraine with equipment that could likely provoke Russia.
ATACMS- A Possibility For Ukraine?
The remarks made by the Ukrainian Foreign Minister are interesting as they come days after Ukrainian President Volodymyr Zelensky paid a rare visit to the United States and lobbied for military aid in the US Congress.
It was speculated that he made a case for ATACMS and Reaper drones for carrying out long-range strikes behind enemy lines.
When asked at the White House joint press conference with Zelensky about providing Ukraine with long-range missiles that could strike Russia, Joe Biden said, "The idea that we would give Ukraine material that is fundamentally different than what's already going there would have a prospect of breaking up NATO and breaking up the European Union, and the rest of the world… [US allies] don't want to start a third world war…."
The MGM-140 ATACMS is a 610-millimeters tactical ballistic missile manufactured by Lockheed Martin. The missile is said to be capable of accelerating to supersonic speeds of Mach 3.5, making it nearly impossible to intercept. Most crucially, compared to the GMLRS, which is currently operated by the Ukrainian military, the ATACMS can reach targets up to 300 kilometers away.
With such long-range strike capability and punch, Ukraine can destroy any valuable target inside Russia. This is why Russia has taken a strong exception to any such military aid, and its officials have cautioned the US against giving Kyiv a long-range weapon like the ATACMS.
Russian Foreign Ministry spokeswoman Maria Zakharova went so far as to say in a briefing: "If Washington decides to supply longer-range missiles to Kyiv, then it will be crossing a red line and become a direct party to the conflict."
There are concerns among NATO members that if Ukraine was armed with long-range weapons allowing it to hit deep inside the Russian territory, it could trigger an angry response from the Kremlin, and even more lethal weapons could be deployed by Moscow against Kyiv.
However, the US decision to supply the Patriot missile defense has given optimism to Ukraine that a similar U-turn is possible on the ATACMS.
Contact the author at sakshi.tiwari9555 (at) gmail.com