Facing a logistical nightmare in Ukraine, Russian troops are now allegedly turning to their parents for money to upgrade their protective gear, according to reports.
According to a communication claimed to have been intercepted by the Security Service of Ukraine (SSU) last week, one Russian soldier's mother is allegedly heard inquiring, "How much do you need? What kind of equipment? You have to pay for it out of your pocket?"
"Body armor," the soldier answered. "It's just that what we have now is terrible." 
The report claims that the Russian government has been chastised for neglecting to offer proper protection equipment for its soldiers in recent weeks. This is despite spending months preparing its troops and weaponry along Ukraine's border for a confrontation. 
Early this month, the Russian forces allegedly posted photographs of their first-aid kits next to Ukrainian first-aid kits to show how ill-prepared they were for conflict, appealing for contributions. 
Russian mercenaries posted this comparison of a Russian soldier's first-aid kit (above) and a Ukrainian one (below). "This is what Putin and Shoigu brought us to..", one of the commenters complain. pic.twitter.com/AXaRJoSHnV

— Christo Grozev (@christogrozev) April 29, 2022
"The Russians have invested a lot of money in their military, and I'm certain the combat first-aid kits would not have broken the bank," former White House National Security Council director for Russia Jeffrey Edmonds told The Daily Beast.
Since the assault began in late February, Russia has allegedly suffered major military losses, which according to claims, have been suppressed. Meanwhile, international media has claimed that Russian soldiers may be struggling as the war intensifies.  
A video, recently published by Al Jazeera, showed a worker in safety gear purportedly putting up white corpse bags in a refrigerated train carriage full of piled-up dead. The news outlet alleged that the bodies were "unclaimed" and related to Russian servicemen who perished on the front lines.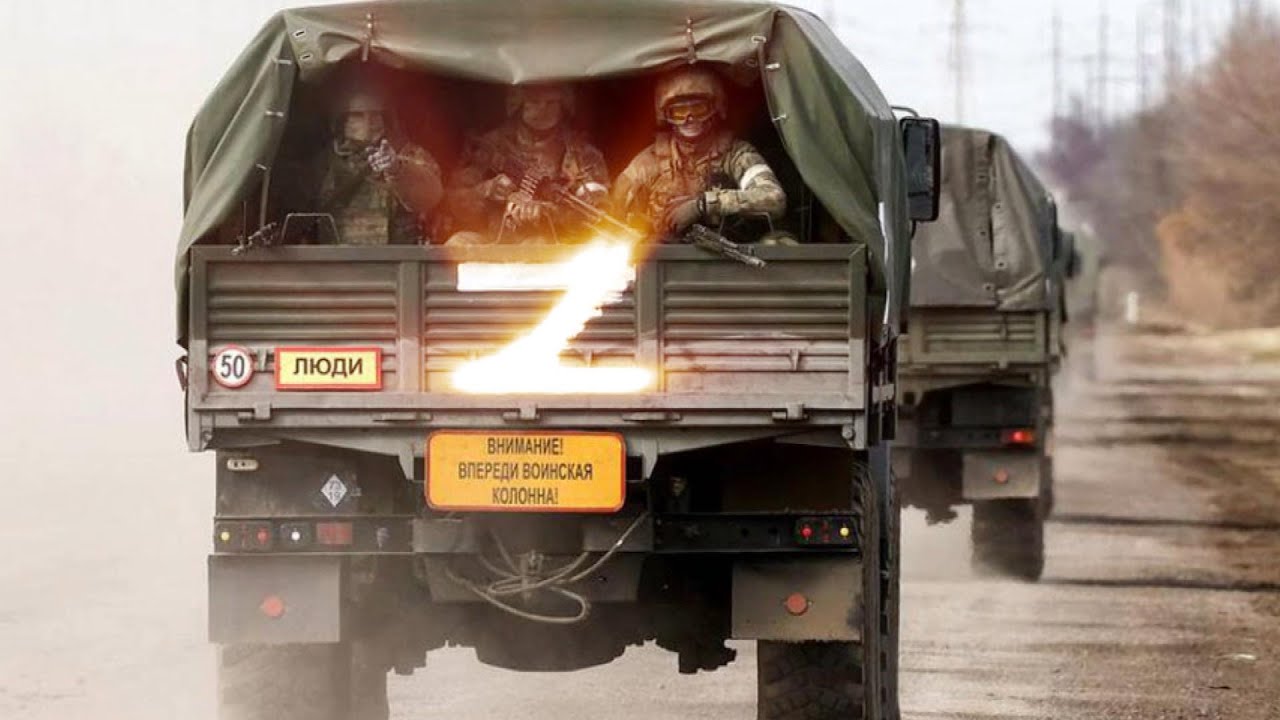 Challenges Faced By Russian Forces 
Meanwhile, it's not just the equipment that's causing problems for Putin's forces. A top US defense official claimed that Russian troops also suffered from low morale. 
"We still see anecdotal reports of poor morale of troops, indeed officers, refusing to obey orders and move and not sound command and control from a leadership perspective," the official claimed.
Another phone call between a Russian soldier and a close acquaintance was allegedly overheard by the SSU, in which the soldier claimed, "Well, they send us directly to the front line, to real hell. There we're cannon fodder.… There is just the artillery.… And to go under the artillery fire—it's a f**king suicide." 
The SSU also revealed text conversations allegedly from a commander battling near Izium in April, who wrote: "Everyone here is completely demoralized. There are 10 to 15 people left in the companies at best. About 60 young servicemen have been added… half of them are cowards, dammit, and panickers." 
The Russian army's alleged poor leadership has also been cited as a factor in their worsening performance.
"This Russian army that's been trying to modernize throughout the last couple of decades, and it's done a fairly good job of getting the right equipment and capabilities, but they are poorly led. There's nothing worse in any organization than crappy leadership, and that's exactly what the Russians are displaying," Former US. Major General James Marks previously told CNN. 
After Russian soldiers invaded and began shelling cities across Ukraine, experts have been intrigued by Russia's slogging, apparently unplanned push on Kyiv, as well as the Ukrainian army's solid defense, which has been funded and armed by NATO forces. 
The experts, however, emphasized that during such battles, each of the numerous participants engages in an information war as they attempt to change the story of what is unfolding on the ground. 
Meanwhile, the Kremlin is allegedly straining to replenish troops and transfer weapons and equipment in muddy spring weather and dealing with alleged moral concerns.
Experts also pointed out that Moscow's challenges extend beyond planning and logistic issues. Recently, its military was redirected to focus on eastern Ukraine after failing to conquer Kyiv. Russians haven't been able to seize the last stronghold of the besieged port city of Mariupol.