Famous Pulitzer Prize-winning journalist Seymour Hersh made startling claims about Ukraine when the recent Pentagon leaks about the Ukraine war had already taken the world by storm.
Besides a host of other controversial disclosures and claims made by him about Ukraine's ministries, the journalist has alleged that despite being at war with Russia, Ukraine has been buying cheap Russian oil. Moreover, he adds that these oil purchases are overseen by US military aid and funding.
Published on Substack on April 12, Hersh's report states that President Volodymyr Zelensky's government has been paying heavily for the essential diesel fuel that keeps the Ukrainian army on the move in its conflict with Russia.
According to Hersh, there is no information on how much the Ukrainians pay for one gallon of fuel from Russia. However, he does highlight that during the Afghan war, the Pentagon was paying up to $400 per gallon to carry petrol from a port in Pakistan, via truck or parachute, into Afghanistan during the decades-long American battle there.
"What also is unknown is that Zelensky has been buying the fuel from Russia, the country with which it and Washington are at war," Hersh notes in the report.
"Zelensky's been buying discount diesel from the Russians," an American intelligence official with knowledge of the matter told the journalist. "And who's paying for the gas and oil? We are. Putin and his oligarchs are making millions" on it.
In addition to these shocking disclosures, the report alleges that Ukrainian President Volodymyr Zelensky embezzled hundreds of millions of dollars the US allocated to purchase fuel.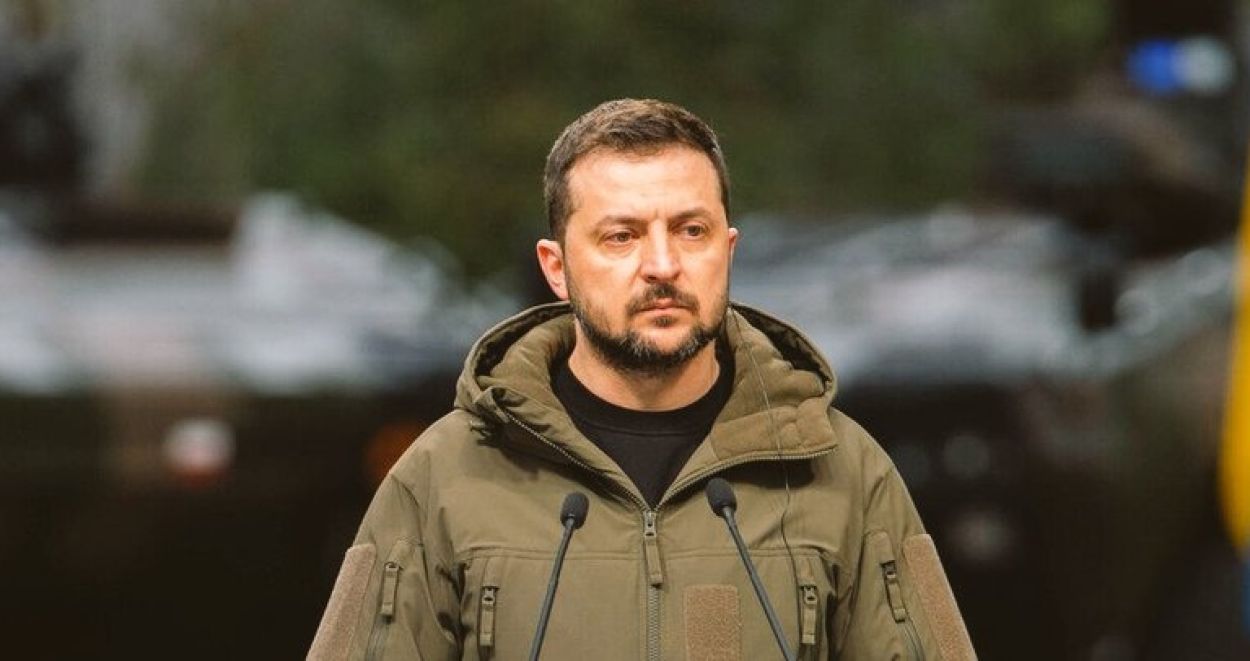 Earlier in January, EURACTIV Bulgaria reported that Ukraine bought vast quantities of fuels from Bulgaria made from Russian oil between January and November 2022. Based on data from Bulgarian National Statistical Institute, the report observed that Bulgaria exported €700 million worth of fuels to Ukraine during the corresponding period.
Hersh's report does not mention whether Ukraine's purchase of Russian oil occurred directly with the country's oil companies or through a third party. However, it highlights that numerous Ukrainian government ministries have sought to establish "front companies" for dealing with independent arms dealers worldwide.
At this point, it is unclear whether similar transactions were made to purchase discounted Russian oil.
Further, these disclosures come when Ukraine has been making concerted efforts to dissuade Asian countries like China and India, who have been purchasing huge volumes of discounted Russian oil.
For instance, on her visit to India this week, the deputy foreign minister of Ukraine, Emine Dzhaparova, urged New Delhi to be pragmatic by diversifying its political relationships and energy and military resources. "We only think that it's crucial to diversify resources, not only energy but military resources because what we see in my country (is that) when you depend on Russia, they will blackmail," she added.
Discounted Russian Oil Keeps Flowing!
Since Russia launched an invasion of Ukraine in February 2022, the West has made coordinated and joint attempts to reduce its reliance on Russian energy supplies. Some European countries that were earlier reluctant to cut down supplies also joined the bandwagon as the war proceeded.
In December last year, the European Union imposed an embargo on Russian seaborne oil in what was expected to be a massive jolt to Moscow. Not just that, the Group of Seven industrialized world powers, or the G7, imposed a price cap of $60 per barrel on Russian oil.
According to recent estimates, Russia is still shipping crude, but its oil revenues have registered a downfall. However, the impact may not have been as decisive as the US-led G7 envisioned it to be since huge volumes of Russian oil have now been redirected to Asia-mainly to Russia's strategic partners, India and China.
In late March, Russian Deputy Prime Minister Alexander Novak told Russian media that Russian oil exports to India increased more than 22-fold last year as European consumers looked to other markets in the wake of the turmoil in Ukraine.
The South Asian country purchased 1.2 million barrels of petroleum daily from Russia in December, a staggering 33 times more than the previous month. Additionally, India and Russia have ditched the dollar together to settle the payments of seaborne crude purchases by New Delhi.
According to Novak, despite the problems posed by Western sanctions, the country's energy industry was viable, and energy income made up 42% of Russia's federal budget in 2022.
Moreover, in response to the sanctions, Russia, an important producer, and OPEC oil cartel partner, reduced its daily crude production by 500,000 barrels in March 2023.
Besides India, Russia's close friend China also benefits greatly from cheap Russian energy supplies. Novak also mentioned that China was receiving more supplies as a result of the great work that has been done in the industry.
After a meeting with Chinese President Xi Jinping last month, Putin announced that his country would increase its oil supplies to China.
On its part, Ukraine has criticized and lobbied with both China and India to cut down all imports from the invading country.
After the Indian Foreign Minister S. Jaishanker defended India's purchase of Russian oil, the Ukrainian Foreign Minister Dmytro Kuleba hit out, saying "it was "completely wrong" to justify buying oil from Russia "by arguing that Europeans were doing the same."
It could, thus, snowball into a big controversy if Ukraine has indeed been purchasing oil from its invaders.
Contact the author at sakshi.tiwari9555 (at) gmail.com